Pasig City Mayor Vico Sotto's mother, actress Coney Reyes, told the media what she knows about the Vico-Gretchen Ho relationship rumors.
Vico's father, Vic Sotto, also commented about the subject.
The rumors started when the two were spotted watching a SEA Games event together. 
Actress Coney Reyes reacted to relationship rumors between her son, Pasig City Mayor Vico Sotto, and Kapamilya host-athlete Gretchen Ho.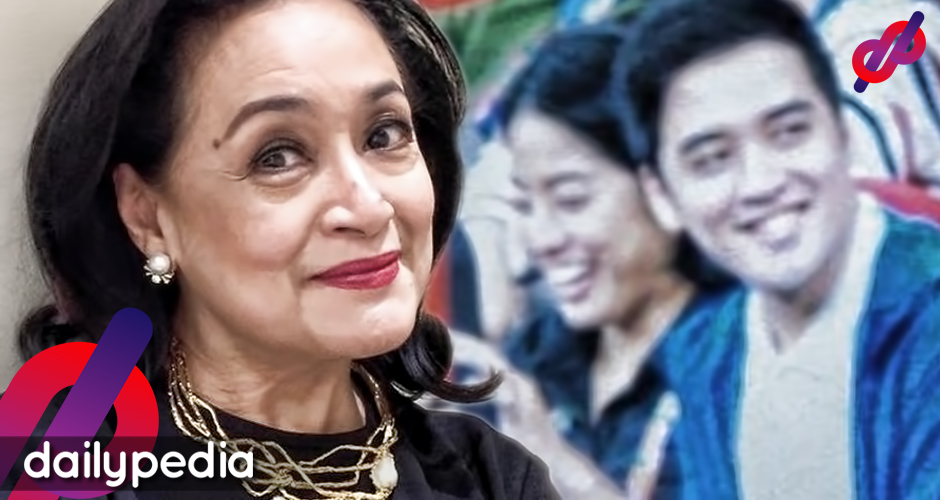 She stated that she rarely asks about her children's love lives because she's simply not that type of person. "Kasi hindi ako tsismosa," she laughed.
"Kasi alam ko kung meron talaga, sasabihin ng anak ko. Hindi ko kaylangan magtanong. Mga anak ko, magsasabi yun. Pag walang sinasabi, edi wala."
The rumors started when the two were spotted together watching a SEA Games event. This got netizens asking if they were dating. Others have gone as far as giving them a couple name: ViChen.
https://twitter.com/UAAP_NCAA_Memes/status/1201865892679671810
Coney added that she doesn't really meddle with her son's business but makes sure that he's always in her prayers.
"Dinadaan ko lahat sa prayers kasi… matanda na rin siya. I mean, he's 30. I can't follow him around… Hindi ako nakikialam talaga.
"Basta we pray together. I pray for him on my own. And then if he asks me for my opinions or suggestions – which is very seldom, I would probably ask his opinion now more than him asking mine. Because I believe that God really raised him to be a man of wisdom."
When someone asked her if she also prays for her son's love life, she answered, "Siyempre. Lahat yan pinagpi-pray. We don't have to be anxious about anything.
"I'm not anxious about that because I know that God is preparing him and preparing somebody. Ang sinasabi ko lang is protect and preserve the person and kailangan yung gusto ni Lord para sa kanya talaga."
Vico's father, Actor-comedian Vic Sotto, has also given his thoughts about the rumors, saying that he doubts that there's something going on between his son and Gretchen.
"Wala naman love life yun eh, I don't think it's the right time," said Vic.
"Wala pa, kung may pinakilala malalaman nyo naman. Sa ngayon na ganun sya ka busy mas magandang single sya."