Bushfires, volcano eruptions, new virus and the deaths of NBA legend Kobe Bryant and his daughter are among the most shocking news that has shaken the world during this month.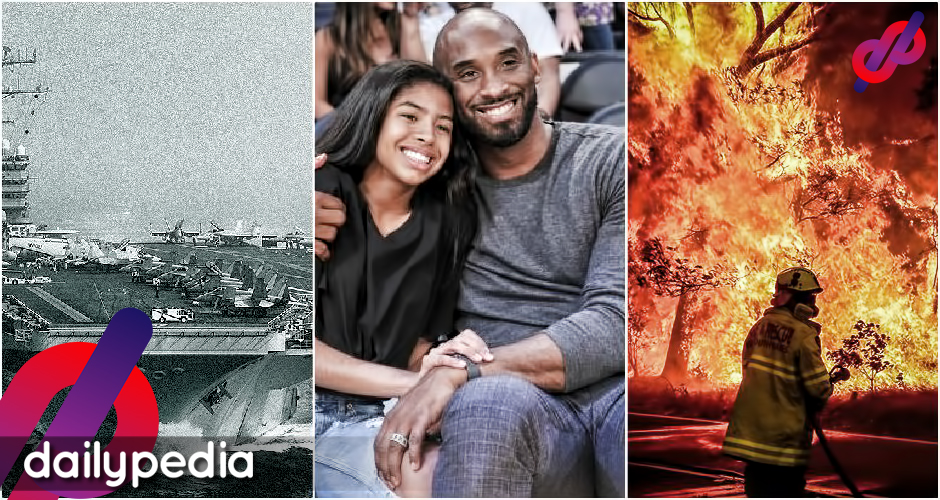 Take a look below at eight of the news that shocked the world this January so far:
• Australian wildfires continue
The Australian wildfires continue to be vast and devastating. Since the fires started in September 2019, at least 27 million acres in the country have burned, 29 people have died, and an estimated 1.25 billion animals have been lost.
There have been fires in every Australian state, but New South Wales has been the hardest hit. Fires have torn through bushland, wooded areas, and national parks like the Blue Mountains. Some of Australia's largest cities have also been affected, including Melbourne and Sydney. The fires range in area from small blazes to massive infernos that occupy entire hectares of land. Some start and are contained in a matter of days, but the biggest blazes have been burning for months.
Authorities said there is a fire season each year during the Australian summer, with hot, dry weather making it easy for fire to start and spread. Natural causes like lightning strikes in drought-affected forests are to blame most of the time. But some bushfires are also started by human actions, including arson. Scientists expect to see more extreme wildfires in Australia in the latter part of this century because of climate change.
• America vs Iran brewing war
The January 3 killing of Iranian commander Qasem Soleimani by a United States (US) drone strike near the Baghdad International Airport risked pushing Iran and the US to war. From an Iranian perspective, the assassination is the equivalent of another country taking out the secretary of defense, the director of the Central Intelligence Agency (CIA), or a shadow secretary of state all rolled into one. Whether the US agrees or not, Iran sees this as an act of war. And the regime will respond at a time, place, and manner of its choosing because the one thing it fears more than a conflict with the US is backing down in the face of such a direct challenge to the regime. Earlier, Iranian President Hassan Rouhani swore to avenge Soleimani's death. "The great nation of Iran will take revenge for this heinous crime," he tweeted. Revenge could come in many forms. So the possibility of war breaking out between the two countries should not be discounted.
The eruption of Taal Volcano in Batangas began on January 12. This created ash columns and lava fountains from the volcano island.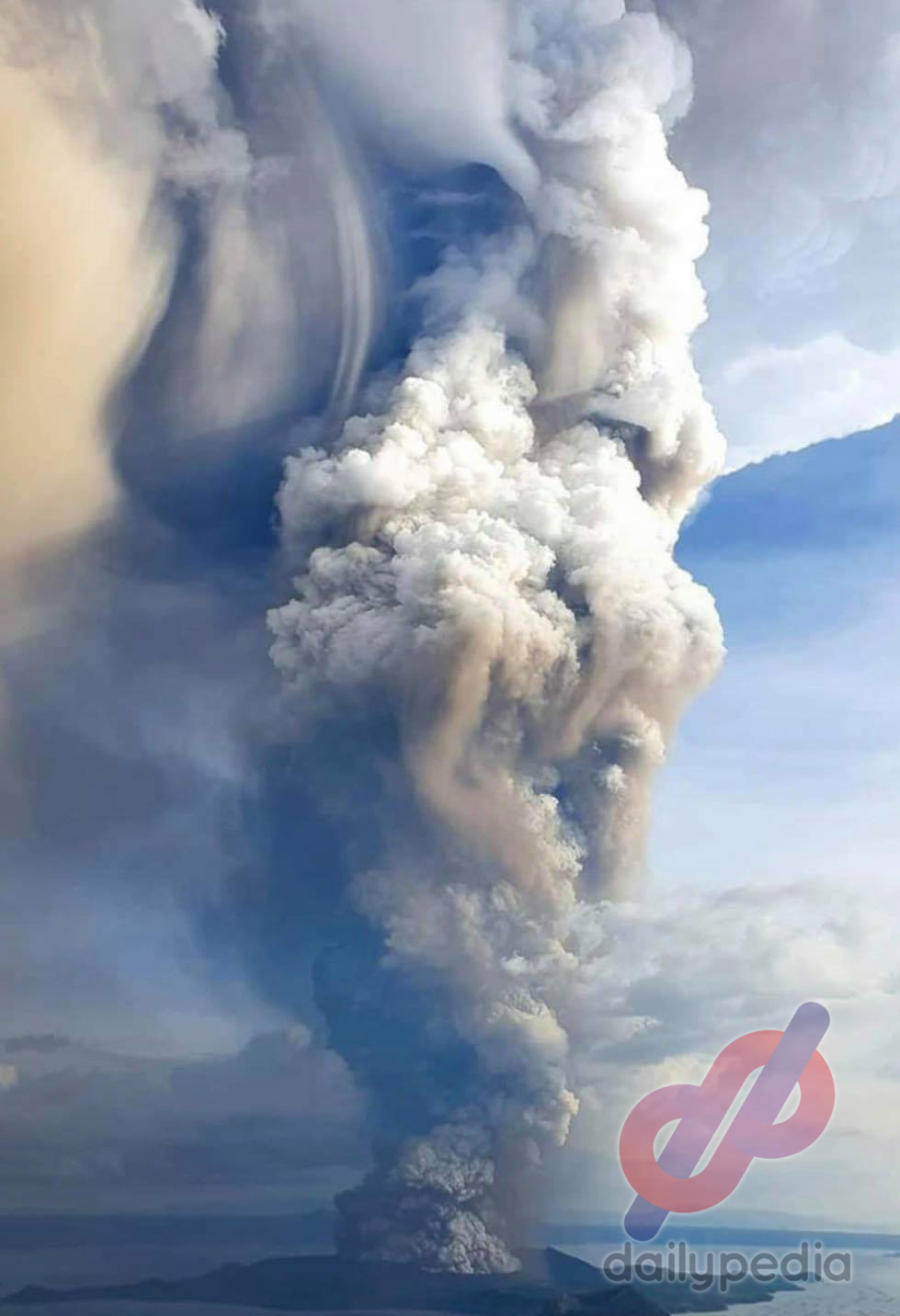 It spewed hazardous volcanic ash on its surrounding provinces, as well as in Metro Manila and Central Luzon. The eruption left behind a desolate landscape of destroyed houses and snapped trees covered in a thick layer of heavy ash.
The unrest of Taal Volcano has sent thousands fleeing their homes for safety. The number of evacuees rose to more than 24,000 and Batangas was placed under a state of calamity. The Philippine Institute of Volcanology and Seismology (PHIVOLCS) subsequently issued an Alert Level 4, indicating that "a hazardous explosive eruption is possible within hours to days."
But recently, the alert notice for Taal has been downgraded to 3. This means that there is a "decreased tendency towards hazardous eruption" by the volcano.
The World Health Organization's (WHO) office in China heard the first reports of a previously-unknown virus behind a number of pneumonia cases in Wuhan, a city in Eastern China with a population of over 11 million, last December 31.
The scary new virus, known provisionally as "nCoV-2019", appears to have originated from a Wuhan seafood market where wild animals, including birds, rabbits, bats, and snakes, are traded illegally. The name, picked by a team of Chinese scientists who identified the virus, is short for "novel coronavirus of 2019."
Coronaviruses are known to jump from animals to humans, so it's thought that the first group of people from the market that were infected with the disease contracted it from contact with animals. Although the Wuhan market was shut down for inspection and cleaning on January 1, by then it appeared that the coronavirus had already spread beyond the market itself. The virus has currently infected more than 2,750 people globally.
Although the vast majority of cases are in China, the coronavirus has reached as far as the US, France, Australia, Japan, Canada, and South Korea. Eighty-one people have died, with no reported fatalities outside of China. Coronaviruses are a large group of viruses that are known to infect both humans and animals, and in humans causes respiratory illness that ranges from common colds to much more serious infections. New cases continue to crop up around the world.
• Beauty guru Jeffree Star and boyfriend Nathan Schwandt split
Makeup artist and entrepreneur Jeffree Star confirmed via YouTube video on January 12 that he and his boyfriend Nathan Schwandt have broken up after five years. Jeffree referred to Nathan as his "soulmate" and said he was the only man he'd ever loved, but said being in the public eye was difficult for Nathan to handle and discussed some of the personal struggles the two had weathered together, including the loss of their dog.
Jeffree also addressed false rumors that his mother had died and said his mother and grandmother were both still alive, albeit with health problems. He also said he had to deal with family members trying to sell the story of his breakup to the media.
• Beauty vlogger Nikkie de Jager comes out as transgender
Famous YouTuber and beauty vlogger Nikkie de Jager shared with her some 13 million subscribers a video titled "I'm Coming Out" on January 13.
Nikkie, who's better known as NikkieTutorials, said in her 17-minute video that she "was born in the wrong body, which means that I am transgender." Nikkie said her decision to come out was forced by someone attempting to blackmail her. She also said she has always wanted to come out but wanted to do so on her own terms.
• Actors James Reid and Nadine Lustre breakup
The controversial breakup of musicians and actors James Reid and Nadine Lustre, or "JaDine" to their fans, set social media abuzz.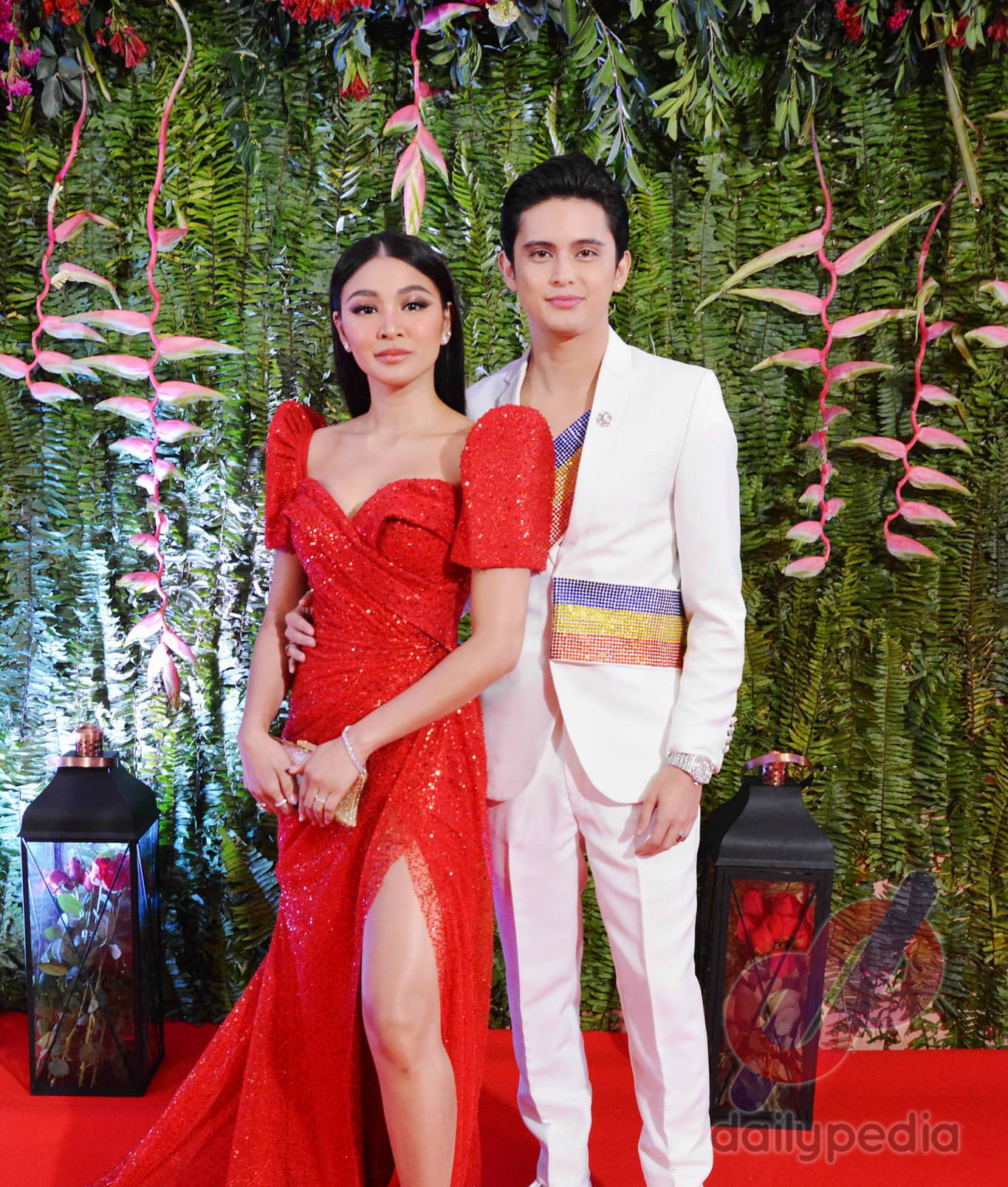 The couple officially announced their split via a joint statement read on "Tonight with Boy Abunda" on January 20. The pair said they broke up  "not for all the reasons that are being spread on the tabloids and social media. But because after quiet and mature conversations, we decided to focus on ourselves not only for our careers, but more for our personal growth, as we are still young and we want to achieve as much as we can." Netizens, including some celebrities, could not help but express their sadness over the news. James and Nadine were supposed to celebrate their 4th anniversary this February.
• NBA legend Kobe Bryant and daughter killed in a helicopter crash
The world mourned the death of NBA superstar Kobe Bryant and his daughter Gianna on January 26. Bryant, 41, and Gianna, 13, died in a helicopter crash in Calabasas, Los Angeles, California. Gianna's teammate, the teammate's parents, and the pilot also died in the crash. They were on their way to the Mamba Academy in Thousand Oaks, California, for basketball practice when the crash occurred. It was a sad day for sports lovers around the world.
Netizens took to social media to air their sentiments for what seemed to be a "depressing month" this year.
"It's still January and it feels like we're already in December. 🤯 All the happenings this month gave a mindblowing experiences."
https://twitter.com/0NLYKTH/status/1221809281286070272?s=19
"Why the fuck has January felt like 29 years long."
Why the fuck has January felt like 29 years long

— Wired and Tired (@JayExperiences) January 28, 2020
"So much news for January."
So much news for January.

— Luke (@lukeblsnda) January 26, 2020
"I hope that January took all the sad and bad news this 2020. No more 'Grabe *Feb – Dec* hopefully. Grabe January is enough, please. 😩"
https://twitter.com/MikeeisMikee/status/1221592151881994241?s=19
"Longest January ever. Lots of sad news."
Longest January ever. Lots of sad news

— Meg ✨ (@megpachu) January 27, 2020
"Grabe, January's full of sad news ah."
Grabe, January's full of sad news ah. :(((

— Val dela Rea (@Valdelareaa) January 26, 2020
"Three days left to the end of January! Praying it wont fuck us up more than it already has. This month was filled with major events around the globe… This month was crazy! Hope it ends with good news and peace."
3 days left to the end of january! praying it wont fuck us up more than it already has. this month was filled with major events around the globe.. this month was crazy! hope it ends with good news and peace..

— maith (@mynameismaitha) January 28, 2020
"Grabe January, you're way too loooong and you have so much bad news with you. I just hope and pray that as you end, this damages will all end too. 🙏"
https://twitter.com/hannahpearlm/status/1221550575554162688?s=19