Sofia Andres expressed her disbelief that the Chinese would eat the meat of animals that aren't typically consumed by humans.
In a tweet, she called it "pure evil".
Netizens argued with her and asked if she would also call those who eat pork, beef, and chicken "evil".
With the sudden rise of the Wuhan coronavirus epidemic, people have been asking the reason behind its existence.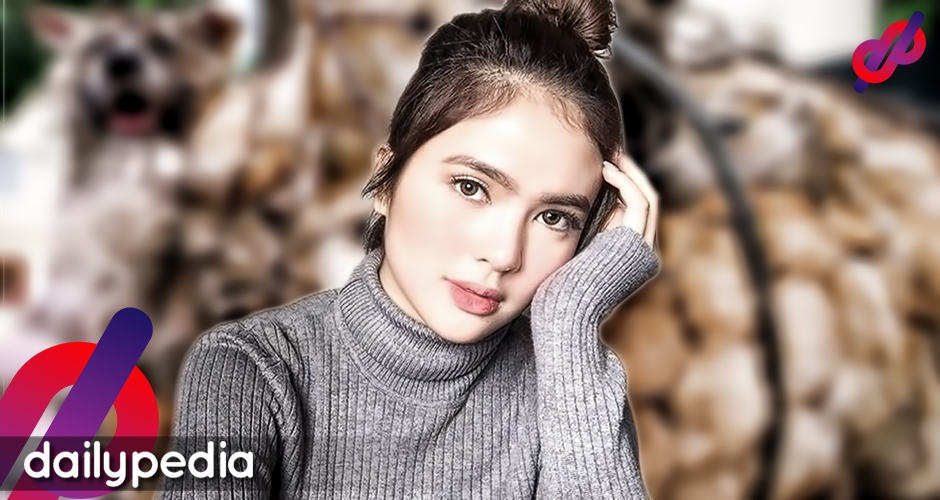 As the nCov possesses symptoms much like the SARS-CoV and MERS-CoV, one of the said possible sources of the newly discovered coronavirus is the bat. Though this is yet to be confirmed as Wuhan is the home of a market the sells different kinds of meat from various animals like koalas, camels, snakes, etc.
Kapamilya star Sofia Andres couldn't hide her disgust when she saw photos of these animals being sold in the said market.
On January 25, she tweeted screenshots of posts from Facebook containing images taken from the controversial market.
"What kind of appetite do they have? And what kind of heart do they have? I want to know because this is pure evil," Andres wrote.
She followed up if a series of tweets pertaining to the marketplace and the types of animal meat being sold there, asking netizens if it was normal to eat such.
Okay, let me ask you. Is it normal to eat dogs?

— Sofia Andres (@iamsofiaandres) January 26, 2020
is it also normal to eat rats?

— Sofia Andres (@iamsofiaandres) January 26, 2020
How about koala? Bats? Tell me.

— Sofia Andres (@iamsofiaandres) January 26, 2020
https://twitter.com/iamsofiaandres/status/1221404269317783552
But not all netizens agreed with the star.
A Twitter user questioned her statements and asked if she thought those who consume beef, chicken, and pork are also evil since it's also animal meat.
https://twitter.com/super_tonyy/status/1221054429073264640
Another said that it's not right for her to label things as "pure evil" and that Andres "should understand they have different cultures."
I think u should understand they have different cultures or every country have different cultures and i think its irresponsible to accuse someone of "PURE EVIL". Thats how they live, thats their culture and we may agree or disagree.

— 🐍 Myke 🐍 #MythBuster (@MykeDotA) January 25, 2020
"In fact, many Filipinos eat Rats in some remote province and I saw in NatGeo [that] American natives eat rats. And I saw in my hometown they eat dogs when I was young. I don't agree to that but that's how they eat and they think its appropriate," the netizen added.
unless you're vegan you have no right whatsoever to give other cultures diet for food an ultimatum of being "evil." its the same slaughter gurl. you know how cruel balut/balot looks like in lens of people from other cultures?

— Emily's Julian (@LenoffArce) January 26, 2020
So aren't we also "pure evil" to the eyes of the muslims who does not eat pigs, hindus who doesn't eat cows, and to the INC who doesn't eat dinuguan? Just because we do not eat the same meat that they do we can call them pure evil, I like dogs but we all have different cultures.

— Poros are too freaking cute (@RaymundsJuba) January 26, 2020
One stated that it's just a matter of perspective.
1. Perspective. What's normal for the spider is chaos for the fly.

— Vaan Yngwie Guintu (@flyestnihilist_) January 27, 2020
"It may not work for us, but we have no right to dictate the norm for other people who have a different historical, cultural and geographical landscape from ours. Also, Indians hold cows sacred but you don't hear them calling us "pure evil". Again, perspective."
The death toll from the new coronavirus has risen up to at least 100, with more than 4,600 recorded cases in mainland China.