A young lady has been leaving netizens entertained and delighted with her video that she recently shared on social media.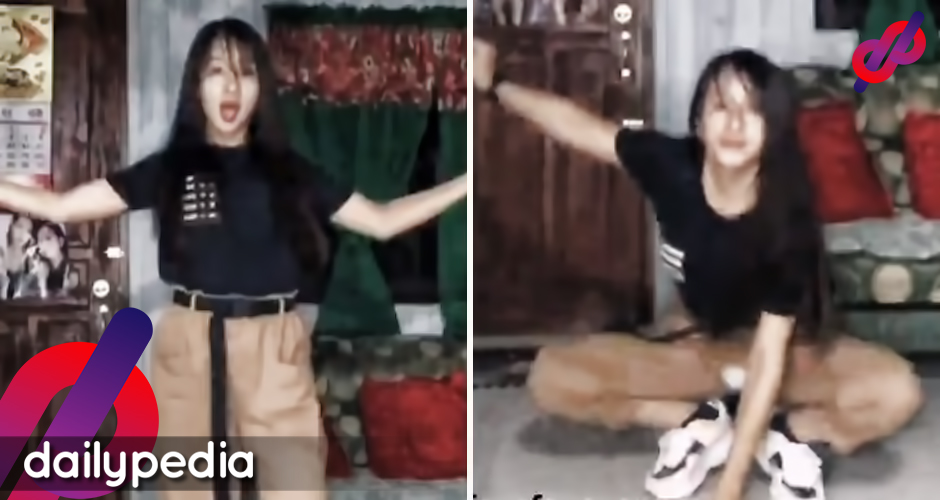 In a video she posted on her Facebook last December 17, Maria Faye Vargas can be seen showing off her dance moves to the "Tala" song of pop star princess Sarah Geronimo.
But in the middle of her performance, Maria Faye opened her legs too wide that she ripped her pants, showing her white underwear.
She then quickly stood up to cover the tear.
"Nawarak yung tala bat ganon? ☹️✨ Hays," Maria Faye wrote as a caption to her video.
Although she was a bit embarrassed, Maria Faye still managed to make fun of the hilarious incident.
"BUTI DI YUNG SINGIT KO ANG NAKITA NYO 🥺 HAHHAAHHAHAHAHA KASI MADILIM NA TALA ANG TAWAG DUN," she said in one of her comments.
"MAAGANG CELEBRATION, MAAGANG PAPUTOK!!!! HEHEHEHEHE HAPPY NEW YEAR… HEART HEART PO MGA KAWARAK," she added.
A lot of netizens are laughing at Maria Faye's video, spreading good vibes.
Here's what they had to say:
"Ha ha ha. Nice girl you make me laugh. Ha ha ha."
"Cute cute. Ha ha ha ha."
"Bat naman ganoooon. HA HA HA. CAN'T STOP LAUGHING!! 🤣🤣"
"HAPPY NEW YEAR! HA HA HA HA 🥳"
"Sh*t happens. HA HA HA."
"BOOM! HA HA HA HA HA."
The video immediately went viral with more than 1 million views since it was uploaded.
Over 134,000 netizens have already reacted to the clip, which has been shared more than 77,000 times.