A former member of Kingdom of Jesus Christ (KJC) reportedly filed rape, human trafficking, and child abuse charges against its founder and church leader, Apollo Quiboloy.
Named as co-accused in the complaints were KJC members Jackielyn Roy, Cresente Canada, Paulene Canada, Ingrid Canada, and Sylvia Cemañes.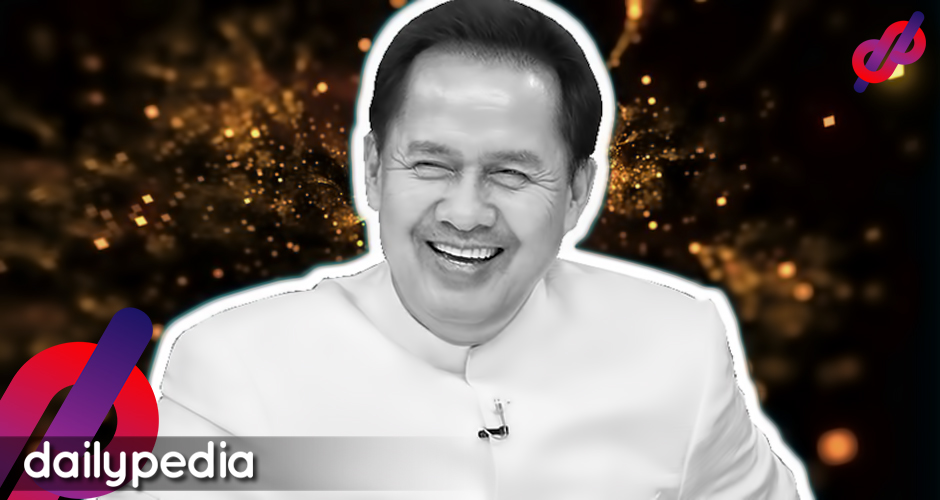 In a complaint filed before the Office of the City Prosecutor in Davao City on December 19, Blenda Sanchez Portugal, 22, said Quiboloy allegedly took advantage of her as a child.
In her sworn statement, the complainant said her father started bringing her to the KJC branch in Pasig City when she was 10 years old.
Portugal said her father was a fanatic of Quiboloy's teachings.
She said his father was a member of the KJC branch in Pasig City.
Portugal said she became a KJC member's "full-time miracle worker" when she was 12 years old.
Since then, she said she was exposed to alleged sexual abuse and forced labor by making her go house-to-house to solicit money by using various names of the church.
Portugal said her first sexual encounter with Quiboloy happened in 2014, when she was staying at the Jose Maria College dormitory inside KJC's compound in Davao City.
She said a certain "Ate Jack" instructed her to go to Quiboloy's room late at night.
According to Portugal, it was this "Ate Jack" who gave her advice like "Blenda, connection mo ito sa Amahan. Privilege na mapabilang sa Pastoral. I-sanctify mo sarili mo."
She said she was instructed to massage the Pastor while he was sleeping in his room.
After several minutes of massaging the religious leader, she said Quiboloy woke up and instructed her to lie down.
The complainant said after she lied down, the Pastor went on top of her and began rubbing his privates against her, even when they were still both in pajamas.
"And he started kissing my neck. I became very stiff and I wanted to question what he was doing, but I remember what Ate Jack said that I should not be allowed to ask questions," she noted.
After they had sex, Portugal said the religious leader told her to sleep beside him.
The complainant said she was directed to go back to her room in the morning.
She said that she was able to escape from KJC after calling her mother for help in May 2016.
Portugal said she asked her mother to help her go to Manila as she already had enough of the abuses she allegedly suffered in Quiboloy's hands and the KJC.
The camp of Quiboloy vehemently denied the allegations against the church leader.
Quiboloy's lawyer, Israelito Torreon, said Portugal's accusations were baseless.
He said Quiboloy filed a libel case against the woman in October 2010.
Torreon noted that a warrant of arrest was issued against Portugal in April 2019.
He said the complainant allegedly used a dummy account on social media to harass Quiboloy.
The lawyer said it is also possible that someone else is behind it to topple the prominent church leader, who is a close friend of President Rodrigo Duterte.
Meanwhile, the Davao City Prosecutor's Office on Friday ordered Quiboloy along with five other co-accused to respond to Portugal's complaint within 10 days.
Davao City Prosecutor Shahruddin Roberto Sencio Jr. said the defendants' failure to submit their counter-affidavits and supporting documents shall be considered as a waiver of their right to present their defense and the case will be considered submitted for resolution based on the evidence on record.
In October 2018, Kristina Angeles, a former member of the church, accused Quiboloy of sexual harassment and running a "child sex ring" before a Hawaii court.
Angeles alleged that she was just one of several minors forced to have sex with the religious leader.
Quiboloy was once briefly detained in Hawaii in February 2018 after federal agents found US $350,000 in cash and some gun parts on the private plane the pastor had boarded.