Cord and Arvin had their long-distance relationship for almost five years
Cord brought Arvin home with him to Michigan
Cord and Arvin happily got married
LGBTQ+ couple Cord Varty and Arvin Abonda got married on September 6 at Port Huron in Michigan after a five-year long-distance relationship (LDR).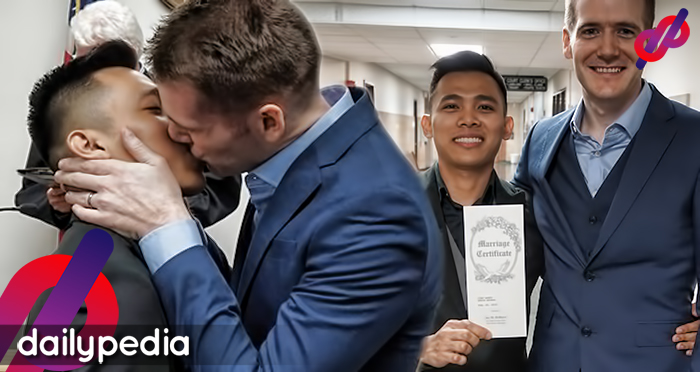 On Cord's YouTube Channel, he shared the sweetest moments and unforgettable memories of their five years as a couple.
They were so evidently happy together that even distance could not stop their love for each other.
For two years, they communicated mostly through video chatting. But after a few years, Cord flew 8,200 miles from the US to meet Arvin and his parents and relatives in the Philippines.
Cord decided to stay in the Philippines for a month and planned to visit again after 6 to 12 months.
After nearly five years of a long-distance relationship through video chatting, Cord decided to bring Arvin with him to Michigan. He came back to the Philippines and accompanied Arvin for an interview at the embassy to get a visa.
Before they left, Cord even had dinner with Arvin's family, friends, and colleagues. They soon made plans to get married.
Finally, on September 6, 2019, Cord and Arvin happily got married. Arvin's family and friends in the Philippines witnessed the ceremony through a video call.