Nine women are killed everyday in Mexico.
Not all rape cases are reported in the country, which explains the low rate of the crime.
A 30-year-old man in Mexico had his genitals bitten off and eaten by a pitbull terrier, as shown in a viral video.
A gang of men caught him and restrained him on the ground. The man can be heard pleading in Spanish for them to stop.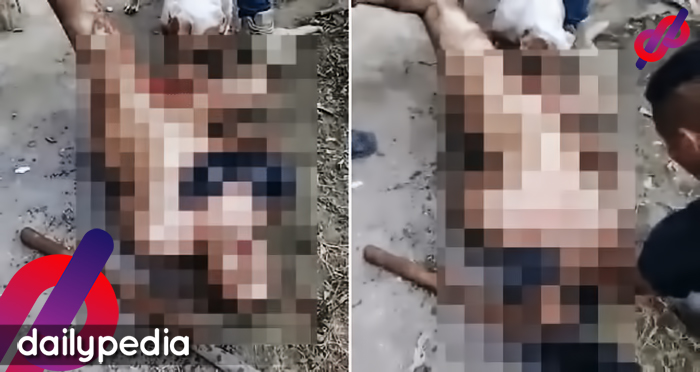 "Stop, leave me now, leave me," the man said.
One of the gang members then stuffed a handkerchief into his mouth to avoid attracting unwanted attention.
The man's genitals were then exposed and a big white pitbull was brought in which soon started attacking his private parts.
There was another pitbull watching on the sidelines but luckily for the man, it did not attack him.
The gang said that they made the video public to warn sexual attackers.
The man in the video apparently raped a woman last month and this was his punishment.
Mexican media says that vigilante punishments are getting more serious throughout the years.
"Methods of torture by Mexican criminal organizations have increased their level of cruelty."
Mexico has the highest murder rate, with 17,000 cases reported within only the first half of 2019.
Sexual assault has become more frequent in the country.
Last month, women took to the streets and protested, wanting to get more protection from the police.
Police in Mexico are also known to be rapists. Two rape cases sparked an outrage in the country, when it was reported that two women, on separate occasions, were raped by policemen.