A group of gay friends went to an eatery where they were handed a receipt that had the words "Labas Bakla" written on it
The group did nothing to provoke the show of disrespect from the staff
Netizens were angered by the staff's rude behavior
The LGBTQ community is not new to discrimination.
Even though things are a lot better for LGBTQs today compared to what they had to deal with in the past, they still face prejudice from homophobes.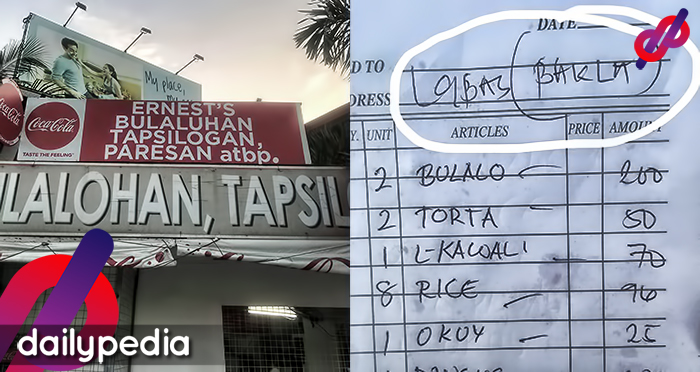 Kayecie Sia and his gay friends went to an eatery called Ernest's Bulaluhan Tapsilogan Paresan, atbp. and got something extra in their bill.
He said that the people who worked there were laughing as they were ordering. They were unaware why the crew was laughing though.
"Nag tatawanan sila habang umoorder kming mag kakaibigan."
He remembers that they were polite in their approach when they were ordering food.
"Umorder k naman ng naayos nakipag usap naman s knla ng maayos."
After they ate, they were handed their bill with the words "Labas Bakla" scribbled on it. This angered them so much because they had done nothing wrong.
"Nag bayad umorder ng maayos ultimo sa resibo hndi pa din kmi ginagalang at may pangalan binigay ang magulang namin para isulat sa resibo na BAKLA tlga."
This made them question whether these people have never been around individuals like them. But it doesn't matter, Kayecie said as he'll leave it all up to God.
The post has over 3k likes.
"Samahan kita!!! Kausapin may ari!!!"
"Bastos naman nyan!!"
"ireklamo nga dapat yan ng matutong rumispeto mga bastos sila ang ganda pa nmn ng anak ko"
"Pinakain nyo sana yung resibo kung sinuman ang nagsulat nyan."
"Bugbugin nayan at sirain ang tindahan hayufff"