Ashley Rivera attended the Metro Manila Pride and had a great time
Reveals she does not like the idea of gay marriage
Gets bashed by netizens
A good amount of celebrities attended the Metro Manila Pride, one of them was Ashley Rivera.
Rivera went on Instagram to share what she felt like during the parade. It looked like she had a great time, showing off like the divas there. Then she said something in her final post that had the community up in rage.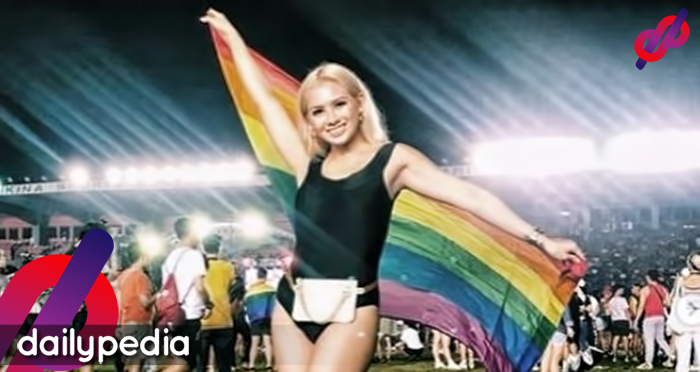 Rivera said that she must have been a sassy drag queen in her past life because of the way she positively connects with the LGBTQ+ community.
"Most of my friends are gay because I choose to be w/ people who are full of life, people that I effortlessly vibe with, people w/ the biggest hearts. I have my own beliefs & I don't necessarily agree w/ everything they fight for but I do respect them as long as they respect me too."
Netizens posted screenshots of the now deleted post on Twitter and highlighted the part when Rivera said she does not agree with everything that the community is fighting for.
https://www.instagram.com/p/Bze2e5eHgqs/?utm_source=ig_web_copy_link
The screenshot then showed an Instagram user replying to Rivera's post saying, "That's pretty shady. Tell me exactly what u do not agree with. Maybe I can be enlightened."
Rivera replied with, "I'm not being shady. I don't agree with same sex marriage but it doesn't mean I'm gonna hate on them all. That's all."
Netizens then reacted negatively.
https://twitter.com/EliAdecer/status/1146777512183136256?s=20
Travel blogger Angel Dei Peralta also criticized the celebrity saying that Rivera shouldn't label herself as an ally of the community if she doesn't that they deserve the same rights as her.
https://twitter.com/rvcrz/status/1146650252541251584?s=21