House Deputy Speaker Lito Atienza took a lot of heat for sharing his unpopular view on same-sex marriage.
Atienza, the vice-presidential candidate of Senator Manny Pacquiao, went on ANC and pointed out the possible deficiencies in gay marriage.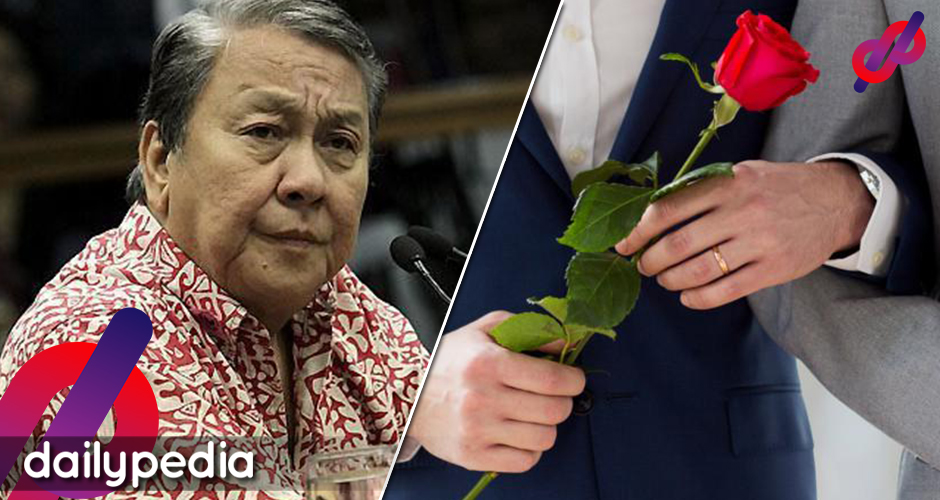 "When you have two fathers, two mothers, you cannot call it the definition of a regular family. A family is a mother, who is female, and a father, who is male, and a number of children caused by reproduction," he said.
He also highlighted the obvious reason why he is against the practice.
"We don't believe in same-sex marriage because marriage is meant for a male and a female and the purpose is reproduction," he explained.
The career politician was also advised to reject his pro-life stance because it could cost him the election.
"I was advised by well-meaning friends to not be vocal about my pro-life advocacy because I might not win the election but that has been disproven time and again."
Those who support same-sex marriage blasted Atienza relentlessly.
Comedian Pipay replied sarcastically.
Bakit hindi nyo po itry maglaho sa mundo? https://t.co/3NDy4idqc5

— Pipay (@pipaykipayy) January 12, 2022
Some say Atienza's view is obsolete.
ANO NA???? 2022 NA PO SIR!!!! https://t.co/OPz58RiwD1 pic.twitter.com/2h4cQd15L2

— Arshie Larga (@Arshiethromycin) January 11, 2022
Fellow vice presidential aspirant Walden Bello disagreed respectfully with Atienza's view.
Reacting to VP candidate Lito Atienza's position on same-sex marriage, fellow-VP bet Walden Bello says marriage began not for reproduction but to mark possession of women by men and it must evolve with society to include loving union between persons of the same sex | @mikenavallo https://t.co/4OJU5Qxbes pic.twitter.com/aIzIyvk280

— ABS-CBN News Channel (@ANCALERTS) January 11, 2022
https://twitter.com/jhanicism/status/1481219826417016832?s=20
Lito Atienza is a man who was left behind by time. There is no problem with his traditional outlook on the family but it is not the only one and certainly not the only kind that works. Deeply religious people who can't keep their beliefs to themselves should not join politics.

— alan co (@alanco67) January 12, 2022
wala kang lugar sa House of Representatives, Lito Atienza. Hanggang Maynila ka lang. https://t.co/cZZkRW6pJ1

— Katniss (@_kaaaaarl13) January 12, 2022
ayyy, buhay pa pala 'tong si Lito Atienza? https://t.co/fxfegv9xCQ

— MAEL (@maelperez_) January 12, 2022
The fact is gay families already exist in the country, it's just that nothing is official yet legally. Queers believe marriage should be between two people who love each other and shouldn't be solely based on gender.