LGBTQIA+ supporters praised comedian Vice Ganda after educating the right usage of gender pronouns.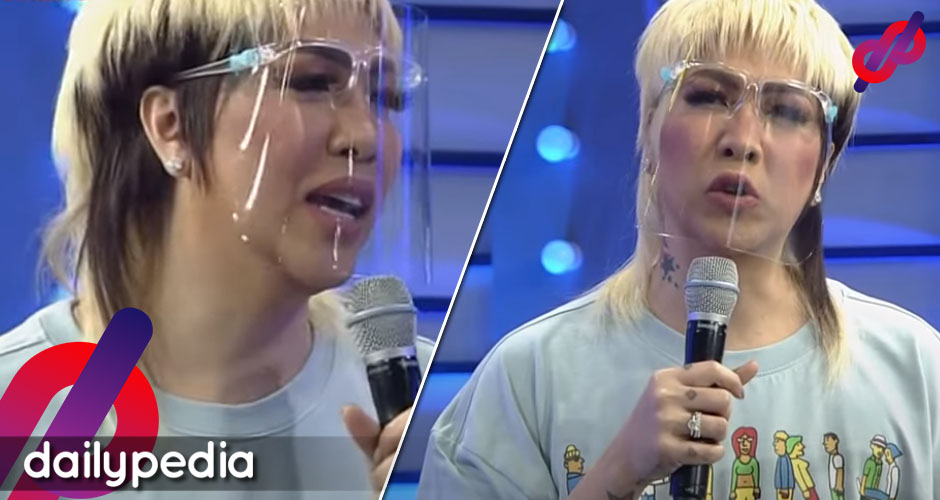 On a May 14 episode of It's Showtime, the host pointed how people address gay people with an incorrect pronoun or title is disrespectful.
"Bastos po yun. Kung hindi kayo sigurado, just ask and let them tell you how they wanted to be addressed." he stressed.
"Kaya yung mga LGBT din, dapat open kayo doon na mas magandang tanungin tayo kaysa na mag assume sila at tawagin tayo ng hindi natin gusto." 
His call for using appropriate pronouns came up when a singing contestant revealed his over four-year relationship with a trans-gender.
Vice explained that there are two binary genders, namely male and female, and he falls in neither of them because he identifies as gay.
"Di ko kinoconsider sarili ko babae. Hindi ko rin kinoconsider sarili ko lalake." 
He also doesn't mind being referred to as "he" or "she."
"Kung tinawag mo akong ma'am, di ako maooffend. Pag tinawag mo akong sir, di rin ako maooffend.
"Non-binary yung gender ko." he clarified.
However, not every gay person is like Vice, so his advice is to just simply ask gay people what pronouns they would most likely identify themselves with.
Netizens praised the TV host for educating the masses on the said issue.
https://twitter.com/ViFeelings/status/1393083432809336834?s=20
vice ganda educating ppl abt pronouns yes!

— rene (@stellaekv) May 14, 2021
vice ganda educating everyone the importance of pronouns

— ًemily (@pjwness) May 14, 2021
https://twitter.com/tinedizor/status/1393078176927031302?s=20
deym!!! vice ganda is educating the importance of pronouns, non-binary and binary and gender expressions.✨

— deh (@djsevvv) May 14, 2021
Vice Ganda is talking about v important gender expression, pronouns, and their nonbinary identity on Showtime because it's an important conversation we should be having now 💖💖💖

This is so important with their audience reach.

— Lala 💖 #LabanLeni2022 (@staircasebunny) May 14, 2021
I love how Vice Ganda educate people on national tv about pronouns, especially the they/them pronoun because I know lots of people are still not familiar with this. He also discuss about gender expression and gender identity.

— chay. changlix au ud (@_astralhnjsng) May 14, 2021
Maraming salamat @vicegandako for discussing pronouns, gender expression, and sexuality on @itsShowtimeNa. Tama lang na pag-usapan na ito sa Pilipinas at magkaroon ng awareness ang publiko. Mahirap pag-usapan pero kailangan. Mabigat sa loob ng iba pero dapat harapin at tanggapin.

— raf sayoto (@rafael_nrsg) May 15, 2021
The issue of incorrect usage of pronouns usually happens toward trans-genders since their appearance is confusing. One might dress as a female, but the overall physique is still of a male.
Not all trans-genders identify with the "he" and "she" pronouns. Some consider themselves non-binary or genderqueer.