A family goes to El Nido for vacation
Asks the tour guide to take a photo
Photos are partially blurred in a funny way
Photos are a great way to remember the people you meet and the places you go to. They capture memories and preserve them in photographic print or digital form.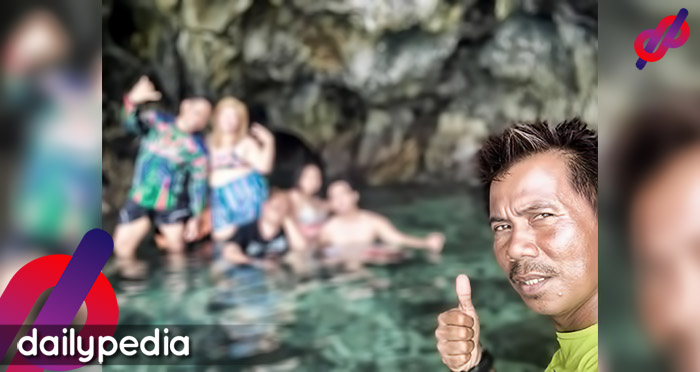 A Facebook user named Kim posted photos of her family's vacation at El Nido, Palawan. The problem is half of the photos were blurred. "Maraming salamat sa tour guide namin. Napakalaking karangalan po ang maaninag sa group pic natin."
Apparently, they let the tour guide take the photo in a selfie position while they were in the background.
"BAKIT ANDAMING GALIT?"
"Aware si kuya victor na ippost ko to kasi natawa kaming lahat pagkakita namin sa mga picture. Hindi rin po yan inedit portrait mode yan iphone xr. Hindi rin kami aware na nakaportrait kasi may kalayuan po sya samin. Hindi ko sya pinapahiya. I posted this kasi relate yung mga may focus yung cam tapos unaware sila pag groupfie. Sya nga natawa sa pic might as well kayo na rin Good vibes lang mga dude pare chong🤗💛 Chill lang tayo"
The photos clearly show the tour guide smiling while making a thumbs up gesture, while the family in the background was blurred.
The post has nearly 45k likes.
Netizens found it to be hilarious.