Girl posts revealing photos of herself on online
Her boyfriend asks her to take them down but she refuses
After going back and forth, they break up in the end
Karla Eulalio posted a series of screenshots on Facebook, showing how an anonymous couple broke up because the guy told off the girl for wearing too revealing clothes.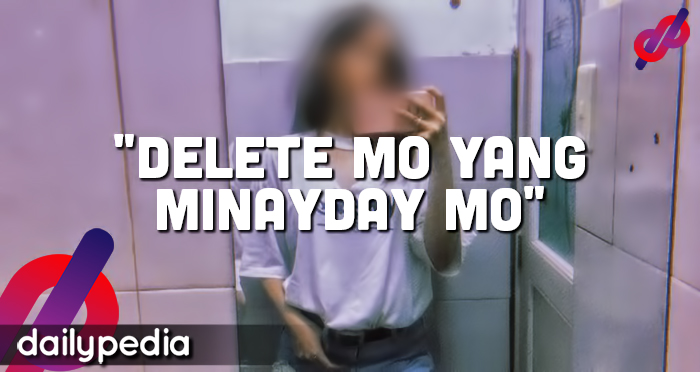 The guy said that his girl should delete the photo of herself on Messenger's Myday that shows her nearly naked. He said that her breasts were almost out and that she needs to have some self-respect since she set it as viewable by the public.
---
Ako: The Fearless Eater Robelle Neo
---
The girl then replied that the photo was okay since her nipples are not visible. This does little to appease her boyfriend who continued to urge the girl to delete the photo.
The girl then criticized him, saying that he himself presses the "like" button on other women's photos that show too much skin.
They went back and forth until the girl sent a long text, saying that what a woman wears does not matter as she will still get unwanted sexual attention from men who cannot restrain themselves.
The screenshots then show the girl on Twitter, saying that all she wanted from her man was support, but then he could not give it so they broke up.
All i want is support and respect from you, but you end up breaking up with me. Damn wtvr. Good thing, now i can wear whatever the hell i want.

— hayme (@jaymeavelino) May 24, 2019
The fact na kahit anong isuot ng babae nababastos, dun palang alam na natin kung sino ang may mali! MALAMANG YUNG NANGBASTOS! The point here is we should not tell women what to wear but instead let us educate men to respect, and should not tolerate their impertinent actions.

— hayme (@jaymeavelino) May 24, 2019
Aware naman ako na nasa Pilipinas ako. So kailangan ko pang pumunta ng ibang bansa para maging malaya sa kasuotan ko?

— hayme (@jaymeavelino) May 24, 2019
She then said that men should learn to respect women, regardless of what they are wearing.