A girl posts screenshots of her conversation with her boyfriend
Instead of getting compliments from netizens, it backfires and Twitter users start bashing the couple
Twitter user @sabwaysurft posted screenshots of her conversation with her boyfriend with the caption of "if your man doesn't hype you like this, go get another man."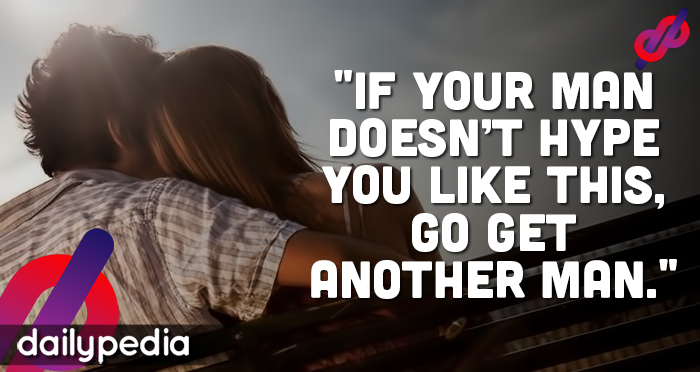 The screenshots show her sending a photo of herself to her boyfriend with the nickname 'Jowa'.
---
Tech Jungle: VIVO V17 PRO Review
---
Jowa then replied, "kinikilig ako tanginaaaaaaaa".
The girl then replied, "I love you moreee".
The girl then said, "if your man doesn't hype u like this, go get another man."
Jowa then said, "DI MO DESERVE YUNG GANON LALAKI".
if your man doesn't hype you like this, go get another man pic.twitter.com/49TDQbDMQZ

— ً (@elieesab) May 25, 2019
While it is evident that Jowa loves his girlfriend, some netizens felt it was also obvious that he was more like a simp that sucks up to his girlfriend.
Twitter users started getting on her case.
malamang iiwanan ka kung mas sobra ka dyan. Kahit sinong babae na normal ang IQ matuturn off sa ganyan na lalaki.

Tanga at conceited lang si Nene kaya akala niya kailangan mag ego-feed ang mga lalaki. Love wisely and don't be an engot.

— The Engot Destroyer (@no2idiot) May 27, 2019
https://twitter.com/kloli_xx/status/1133236643081539584
Oa nyo, tangina. So what if other guys aren't as expressive as him? Mapapakain ka sa pambobola nya? Sigurado kang sayo lang siya ganyan? Putangina puro kayo "go get a guy like this blah blah" nah sit ur ass down

— Dave (@thedanieldave) May 27, 2019
Gurl, hindi siya butthurt. Wapakels kami kung anong gawin mo ng jowa mo but what's wrong is your caption. Not all guys are expressive as yours. There are many ways to express ones love. If hindi siya ganyan mag express doesn't mean he's not worth it and iiwan mo nalang. 😊

— Riri (マリアン) (@mayangerns) May 27, 2019
There were also some who showed support for the couple of three years, but most did not like what she said about women not deserving men who do not compliment their looks to the extreme.
"i'd hate to burst your bubble but not all men are this expressive. if other guys are not this type it doesn't make them any less of the boyfriend that they are and pressuring them into becoming this guy isnt doing anyone any good. sometimes you just have to take what you get."
i'd hate to burst your bubble but not all men are this expressive. if other guys are not this type it doesn't make them any less of the boyfriend that they are and pressuring them into becoming this guy isnt doing anyone any good. sometimes you just have to take what you get. https://t.co/vfONLsqvA8

— kuting (@MaiteBZubiri) May 26, 2019
👇🏻👇🏻👇🏻 pic.twitter.com/TihO7Rh2g5

— kuting (@MaiteBZubiri) May 27, 2019