A Netizen reveals her favorite period sex story is Ali Wong's.
A guy who would have sex with a woman with a period is truly a feminist.
Ali's joke makes Netizens laugh.
Women go through menstruation for several days. For most days, females feel really irritable and uneasy because of the pain they get to feel . These are also days when some women wouldn't try to have sex but an American comedienne told a story about having sex with a female who has her period.
It might change other people's perception.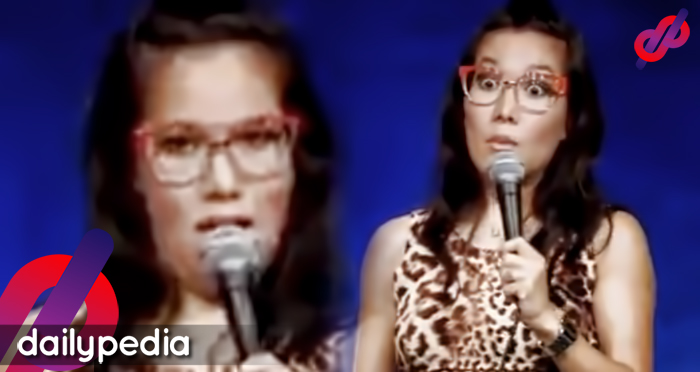 A twitter user named Nika posted a video clip of Ali Wong's act titled Hard Knock Wife on Netflix where she captioned it with: "OK THIS ONE IS MY FAVORITE. Ali Wong on period sex. PERIODTTT."
OK THIS ONE IS MY FAVORITE. Ali Wong on period sex. PERIODTTT. pic.twitter.com/Pg3BXMIAG1

— nika (@mamabruha) June 10, 2019
In the video, Ali Wong told a story about a guy who wanted to have sex with her and she felt the responsibility to tell him that she has her "period". The guy's reaction was opposite to her expectation. The guy doesn't mind about her period as he just want to have sex.
"Well, then let's make a fucking mess Ali," the guy said.
Ali was shocked as she said, "Till this day that is the most romantic thing anybody had ever said to me."
Wong continued and said "I think about it when I feel down, and ugly, and no good. All I have to do is remember that there is once a man out there who was willing to yank out my tampon and replace it with his dick. It made me feel so beautiful.
"There is nothing more empowering and truly feminist than what that man said that day."
Netizens reacted on her post as they also find Ali's joke funny
https://twitter.com/IcePrincessYG/status/1138403014224502784
https://twitter.com/sardinasgyud/status/1138680401474383872
This is hilarious! Haha!

— Mike (@lovelikewaves) June 10, 2019
Ali Wong is an American actress, stand-up comedian and also a writer. She is noted for her Netflix stand-up special Baby Cobra and Hard Knock Wife.