Keith Talens drove all the way from Paranáque to Santiago City to surprise his dad
He received a call that his father died, believing at first it might be a prank
Keith Talens decided to give his dad a surprise. His family drove for 10 hours all the way from Metro Manila to Santiago City, but only arrived to experience heartbreak.
The video shows an excited Keith and his family talking about pranking his dad.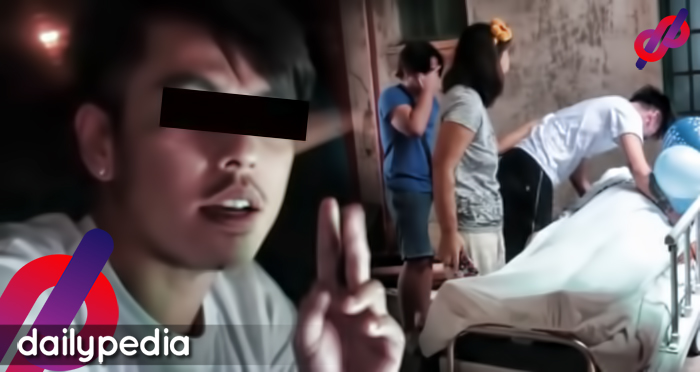 Keith detailed how he had a hard time sleeping but it didn't matter because he was doing this for his dear father.
They had a lot of stops. The video even showed them helping out a homeless person.
When Keith got to the hospital, all the smiles were gone, as he was greeted by bad news by one of his family members.
Things got dark quickly, as Keith started crying loudly along with the cameraman while carrying balloons.
He went towards his father and saw that there was a blanket over his lifeless body.
He started crying even louder.
"Daddy Daddy!!!"
It was truly a sad sight.
Keith then kept on clutching on his dead father.
His cries got louder and louder, as his family stood there in sadness.
But in a recently uploaded video, Keith tried to explain what really happened, since there was a lot of skepticism about the video.
Keith's plan was to surprise his father because he knew how much he loved him.
Ten minutes before arriving at his house, Keith received a call from his stepmother that his father died.
He didn't want to believe it and started crying himself. He remembered that one of his brothers was also a blogger, so he thought that they would be reversing the prank on him.
His heart was racing throughout all this. When he arrived home, he saw his aunt crying.
That's when he knew that it wasn't a joke anymore. He headed straight to the hospital and found his father on his death bed.
His father suffered a cardiac arrest.