Netizens show how hot the Philippine summer of 2019 is, by posting memes
One FB page showed that it was so hot in Tuguegaro, the unharvested corn became a popcorn already
On another hand, there is a video of a chicken swimming to keep itself cool under the heat of the sun
With the country is experiencing soaring temperatures this summer, netizens could not help but start a trend on social media, not to combat the heat per se, but to creatively and funnily describe how blazingly hot it is in the Philippines.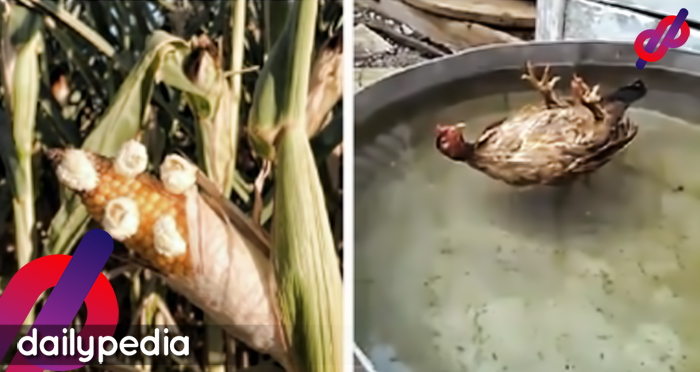 Facebook page Tuguegarao City 101 posted an edited picture of an unharvested corn with some of its grains already popping to describe how searing it is in the area.
"Ganito puwedeng ilarawan ngayon ang init sa Tuguegarao. Hindi pa naani ang mais nagiging popcorn na," wrote the administrator of the page.
The said city is among the hottest places in the country, especially during the dry season.
The post has now gone viral with over seven thousand reactions and six thousand shares online.
Another viral representation of the Philippine summer is a video of a chicken floating in a basin full of water and not even moving. When someone interrupted it, the chicken got out of the water.
Iba talaga ang init ngayon Chicken Float

Posted by Free Recipes on Thursday, April 11, 2019
Turns out it was bathing to keep itself cool under the sun.
Said video was posted by Animals Wildlife on March 12 with over eight million views and 234 thousand likes online.