A Pinoy security guard bravely reprimanded foreigners to stop their harassment of two Filipinos in a fast-food chain
Netizen Christjohn Villaluz shared pictures and video of the incident
Other social media users cried foul over the unpleasant occurrence and asked authorities to deport the two foreigners
A security guard from Bacolod City is receiving commendation from netizens for bravely standing up to two foreigners, when they started a commotion inside a famous fast-food chain.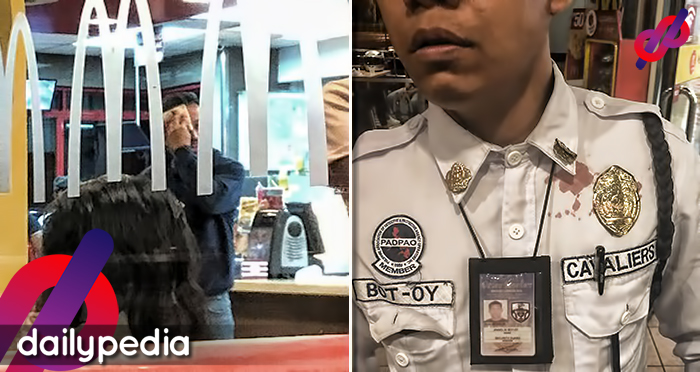 Facebook user Christjohn Villaluz posted photos and a video of the incident, where the security guard confronted two foreign nationals for harassing a man who was only defending a Filipina nurse that the two have insulted.
It can be seen in the video that the guard was even the one who ended up being hurt by the foreigners, when he tried to intervene and stop the tumult inside the restaurant.
Netizens were livid over the incident, asking for the two foreigners to be deported back to their country.
Others have pointed out that one of the foreign nationals was allegedly Greg Liffe, where he was previously reported back in 2013 for having choked one taxi driver in Davao City, and even undressed himself to prove that he has no money to pay for his transportation fee.
Currently, there has been no statement released by the head of the fast food chain where the incident took place, nor were sides aired from both the praised security guard and frowned-upon foreigners.