A netizen baffled other social media users for Piolo Pascual's ability to be at two places at the same time: one at ASAP and one in Davao City
One FB user commented that Pascual's appearance on ASAP was pre-recorded
Pascual has been on the triathlon sport for 10 years and was happy that his son is following his footsteps
If you can recall the popular tear-jerker film A Walk to Remember's plot, you would know the reference and importance of being at two places in the same time for the main character, Jaime.
One netizen pointed out that Piolo Pascual was able to do so last Sunday.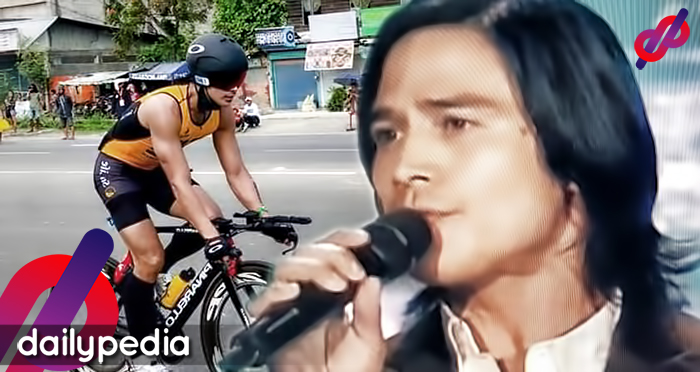 Facebook user Jason Nebria provided "proof shots" on his Facebook account of the renowned-actor cycling along the road, while he appears on the television screen singing on ASAP Natin 'To's live broadcast.
Nebria jokes on the program's technical issue to the delight of the netizens, which made his post viral with over two thousand reactions.
One netizen explained the reason behind the baffling scene: it was simply because Pascual's portion of the show was already pre-recorded and taped last week even though ASAP was on a live broadcast that day.
The celebrity athlete in actuality was in Davao City that Sunday, racing for the first time in the Alveo Ironman 70.3 Davao for the Sun Life Tri Team.
Pascual has partnered with Sun Life Tri Team for his decade long triathlon journey and is joined by all-male relay teammates Jan Michael Chiu and Toniel Ty who will swim (1.9K) and run (21K), respectively.
They wanted to promote health and awareness through the race.
The doting father was also happy that his son Iñigo has shown interest in the sport and is said to make his debut in the 5150 Triathlon Race in Naga, Cebu on April 28.