An Indonesian man and an English girl's wedding photos go viral on Facebook.
The two met in Indonesia one year ago and decided to wed on December 16.
A set of wedding photos went viral on Facebook.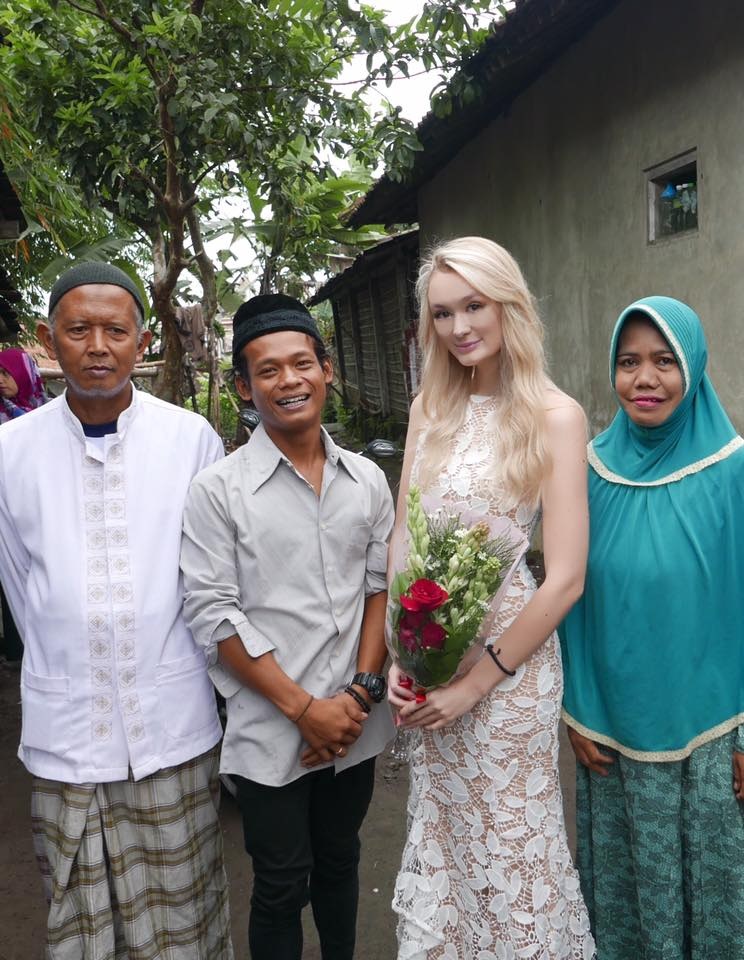 The photos that Polly Robinson uploaded was shared like crazy after people saw an unusual couple. An Indonesian man married an English girl.
Robinson met Karna Radheya in Bali, Indonesia in August 2017. From then on, they constantly see each other during her stay in the country and admitted to have fallen in love.
As she went back to her home in Manchester, England, the lovebirds kept in touch and decided to enter a long distance relationship.
Robinson then converted to Islam so that she could marry Radheya in his hometown in Magelang, Indonesia.
They had a traditional Muslim ceremony on December 16. The wedding was attended by the groom's family and friends. And despite the absence of her family, the bride was happy to have married the restaurant owner and certified surfing instructor.
They didn't let the distance bring out the worse in them and decided to take their relationship further.
"My only intention is to make our relationship halal. But since our story has already gone viral, I hope it will be an inspirational tale for netizens," Robinson stated.