Ang Probinsyano suffered a slight decrease of ratings in the past week.
Other ABS-CBN shows like Ngayon at Kaylanman and Halik has also been affected.
FPJ's Ang Probinsyano is undeniably a monster when it comes to ratings as it has maintained the top spot of its timeslot.
It is consistent with its ranking, but last week, the show has dropped several points off their average ratings. So why is that?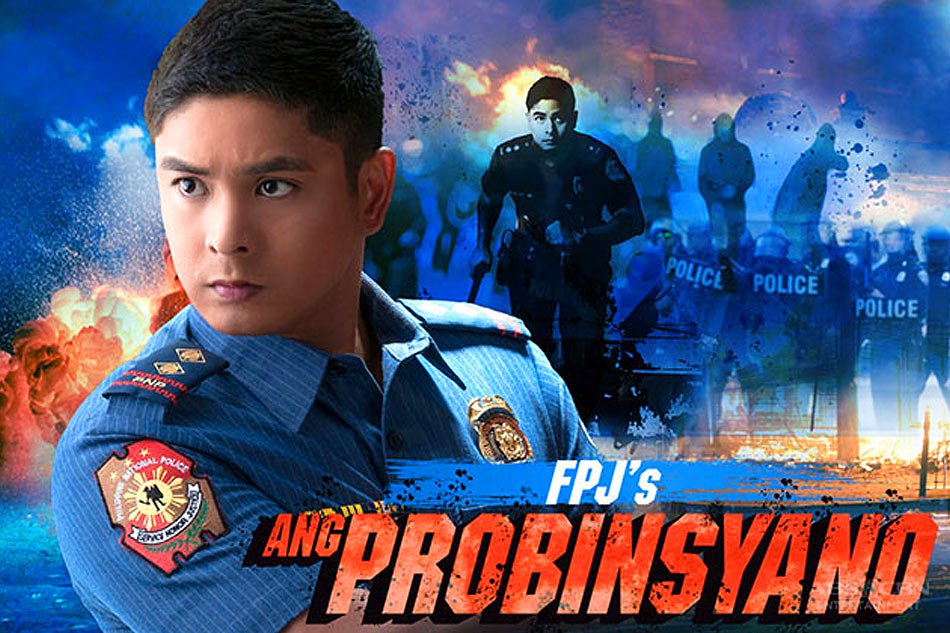 The series has been in the hot seat recently after the Philippine National Police (PNP) Director General Oscar Albayalde has voiced out his concern regarding the image of the national police that is portrayed in the show.
The Department of Interior and Local Government (DILG) Secretary Eduardo Año has also spoken up about the issue, saying that they have no problem with the drama's plot, however, they have concerns over the usage of official logos and uniforms of the PNP as it can be a possible violation to the Revised Penal Code.
One possible reason might also be the PBA games of Brgy. Ginebra.
On November 12, November 14, and November 16, which is when the team competed against Magnolia, Ang Probinsyano and Ngayon at Kailanman has dropped a few points off their ratings. The Friday rating of Ang Probinsyano is their lowest in the season so far.
November 12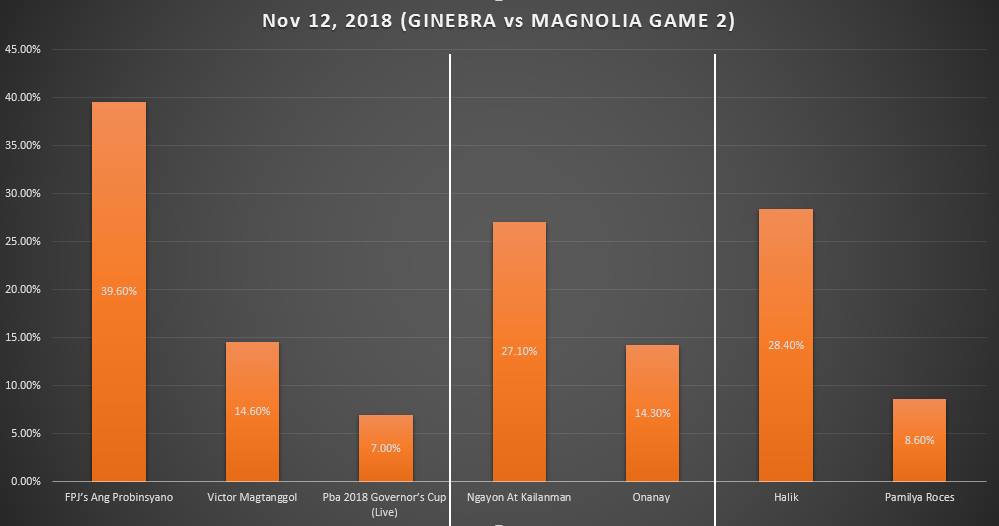 November 14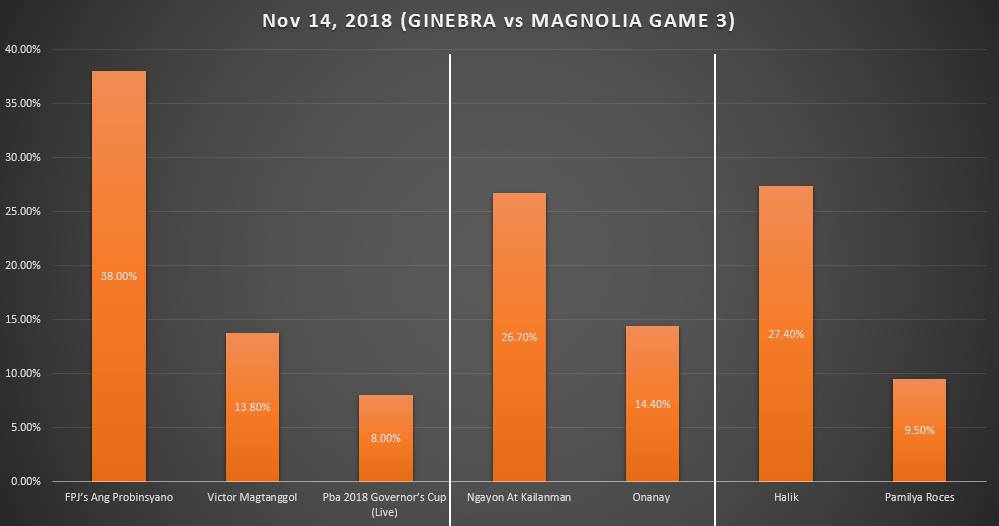 November 16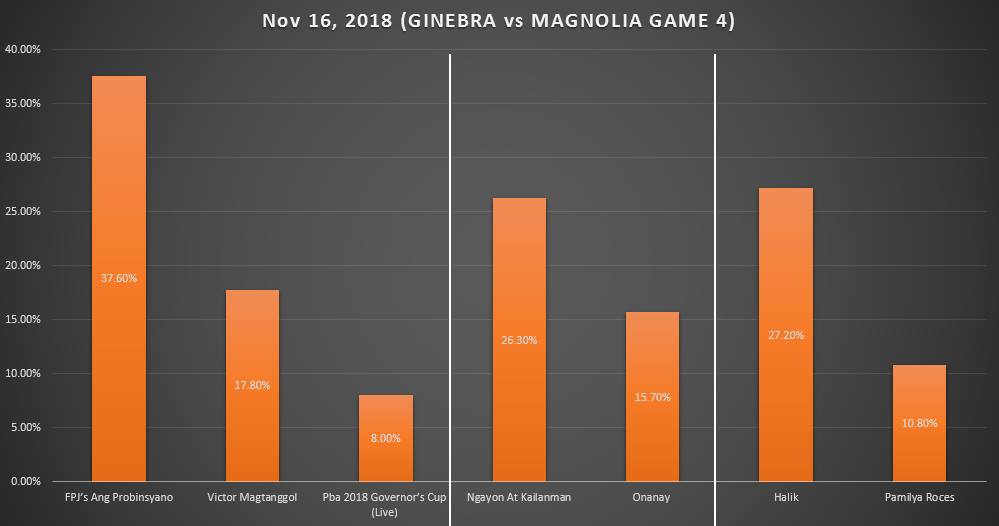 But during November 13 and 15, when the live telecast of a game between Alaska and Meralco was airing, the shows' ratings were back to normal.
November 13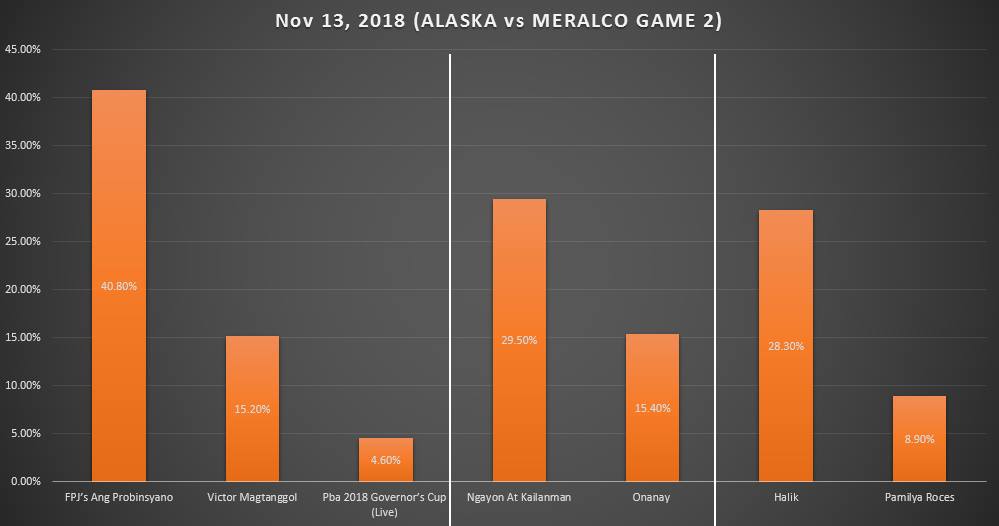 November 15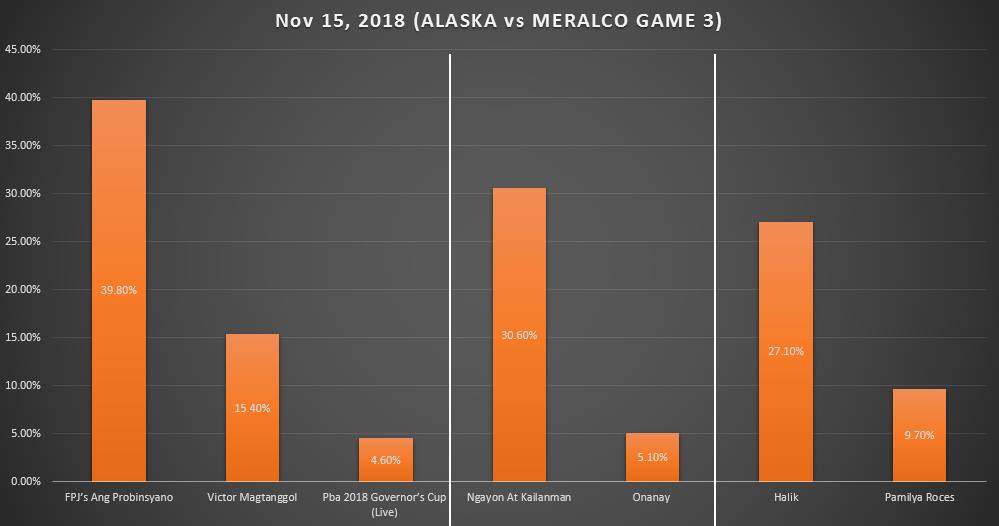 As Ginebra is already out of the PBA Finals, this week is the perfect time to analyze "FPJ's Ang Probinsyano's" ratings. It is also a common knowledge that whenever the team has a game, the ratings of other television networks, especially ABS-CBN, gets affected.