A video of a man and goat went viral on Facebook.
The goat was acting like a dog as his owner bought bread from the bakery.
A lot of people have dogs and cats as pets. Some may prefer cute and small animals such as bunnies and hamsters. But there are others who likes to live an edgy life and go with spiders and snakes.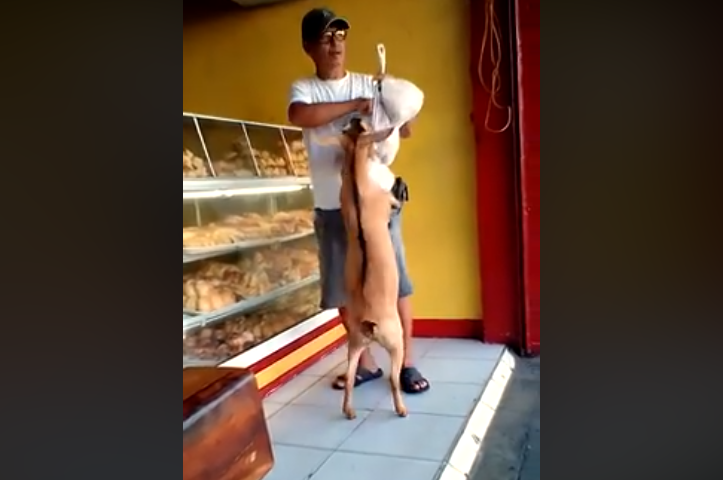 But in Dumaguete City, Negros Oriental, a man went viral, not because he has a pet goat, but because that certain goat acts like a dog. It follows his owner around and even proceeded to showcase tricks that people would normally see being done my dogs.
In the video, a man's goat followed him to a bakery wherein he brought some bread. As soon as he got a hold of the food, the goat stood on its hind legs to ask some from its master. The man gave the goad a few pieces before they headed out of the bakery.
It did not end there as the goat jumped on his owner's motorcycle and waited for him to hop on. When he finally got on it, the goat stood on its hind legs again and finally grabbed by the shoulders.
Grave to guys..akala nyo guys aso lng kaya gumawa nito…pero mas magaling to mga tol ..isang kambing tol..panoorin nyo mga tol…

Posted by Gen O'Neil Cisneros Valiao on Thursday, November 8, 2018
The video has reached more than 8.8 million views and almost 300,000 shares on Facebook.