Jesus Falcis answered back some of netizens' tweets.
He threatened to name a blogger who is allegedly being paid by Kris Aquino.
Jesus Falcis, brother and lawyer of Kris Aquino's former business parnter Nicko Falcis, has implied that he's going to reveal the paid "yellow" bloggers.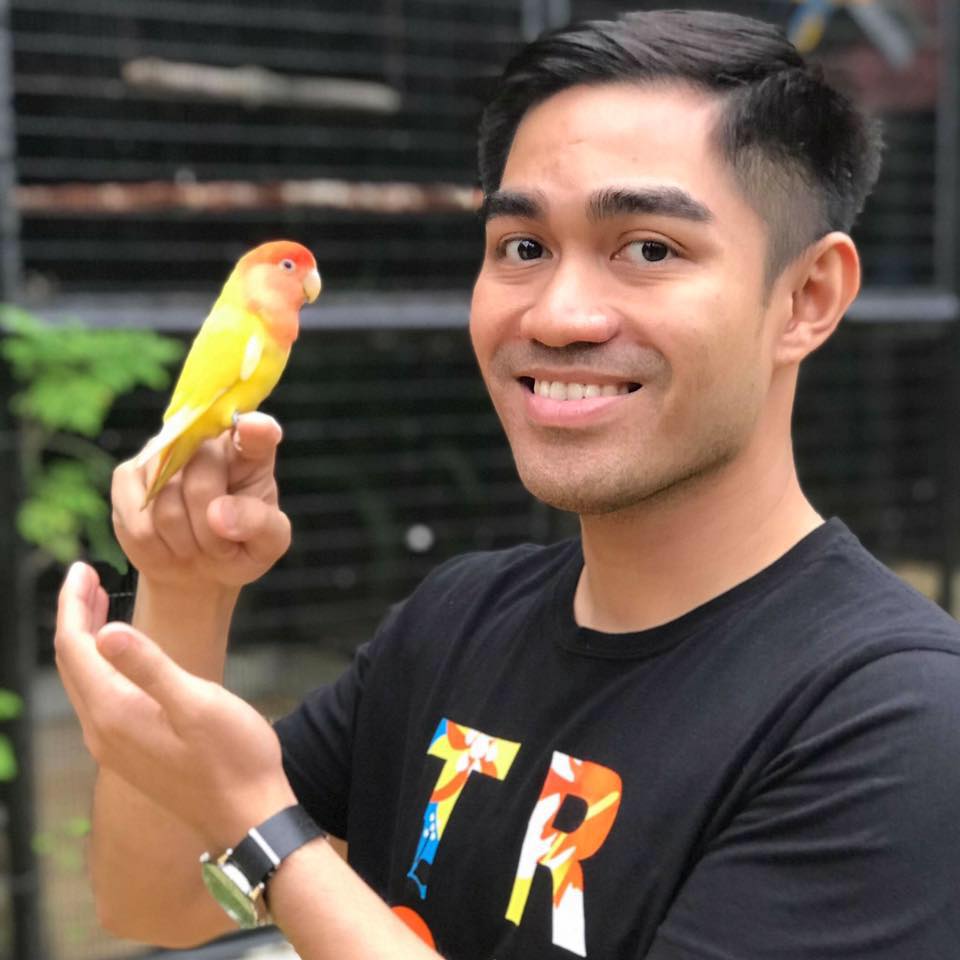 In a conversation with another netizen, he admitted that he is a supporter of the Aquinos but he is not one of those who receives money to do so.

Yes pero di ako bayaran hehe may mga dilawang bloggers na bayaran. You'd be surprised
When someone urged him to name them, he said that he will not just spill who they are, but also present "receipts".

Ok, you dare me? Wait ka pangalanan ko kasabay hand in hand resibo.
A Twitter user dared Falcis to "present the evidence" and not be divisive on Twitter. He replied that he will first see if the certain blogger will post about Aquino's sentiments, and if that person does, he will do it.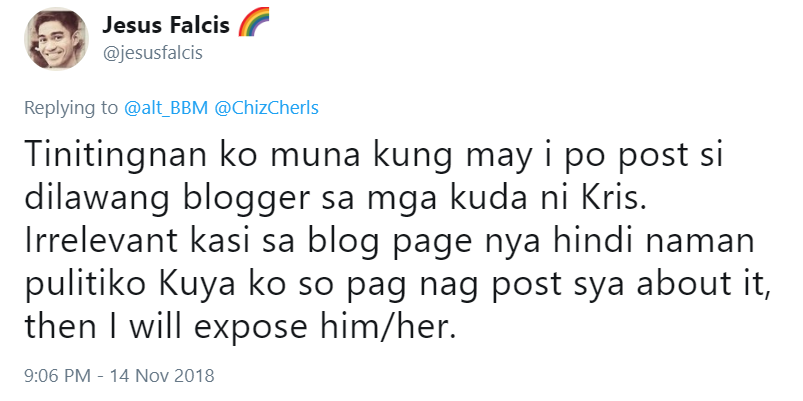 Tinitingnan ko muna kung may i po post si dilawang blogger sa mga kuda ni Kris. Irrelevant kasi sa blog page nya hindi naman pulitiko Kuya ko so pag nag post sya about it, then I will expose him/her.
He also accused the blogger of receiving P25,000 from Aquino.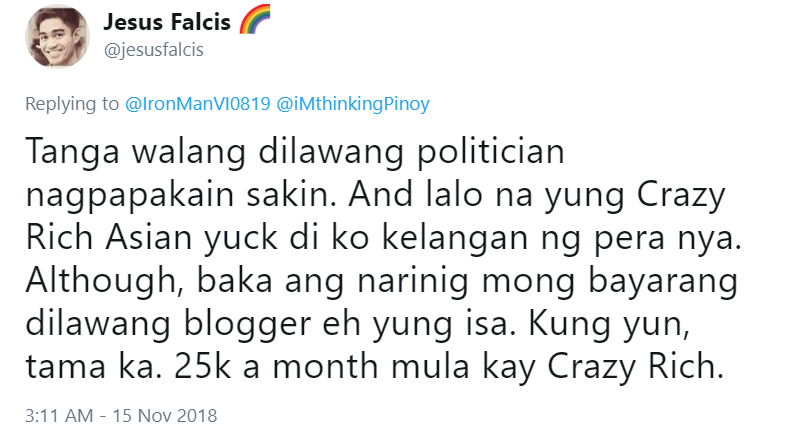 Tanga walang dilawang politician nagpapakain sakin. And lalo na yung Crazy Rich Asian yuck di ko kelangan ng pera nya. Although, baka ang narinig mong bayarang dilawang blogger eh yung isa. Kung yun, tama ka. 25k a month mula kay Crazy Rich.
A few days ago, Aquino's lawyers have denied the allegations that their client launched death threats against Nicko but she  did file a case against him in several cities for allegedly using personal purchases via credit card she entrusted to him to make transactions involving Kris Cojuangco Aquino Productions, her company.
In her complaints, she stated that the amount of purchases that were supposedly stolen by Nicko reached P1.7 million.