ABS-CBN's Gene Alcantara shared his theory about President Duterte and SAP Bong Go's Facebook live.
Duterte supporters mocked Alcantara for his speculations that there's a Duterte doppleganger.
ABS-CBN European Correspondent and Immigration Law specialist Gene Alcantara presents a conspiracy theory regarding President Rodrigo Duterte's appearance at Special Assistant to the President  Christopher "Bong" Go's Facebook live to debunk the rumors that the president is currently in a coma.
The said rumors were ignited on August 20 by the Communist Party of the Philippines (CPP) Chairman Joma Sison.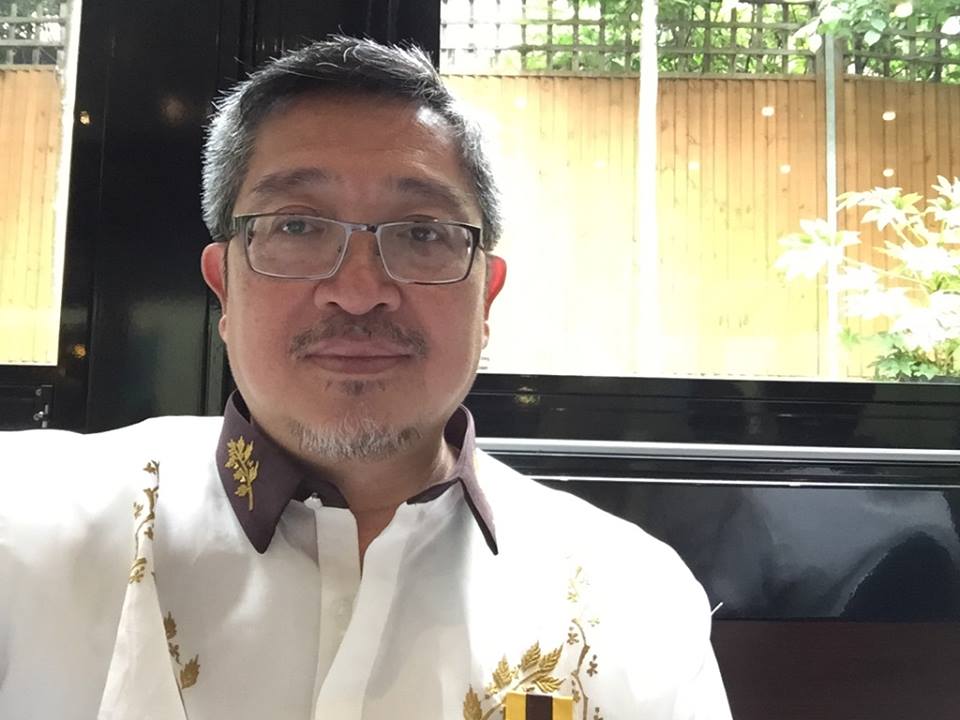 The video showed Duterte having dinner, saying that he can never be in a coma.
Alcantara, however, was not convinced as he took it to Facebook and unveiled his theory that it's really not the President in Go's live feed but a doppelganger.
He said that the man in the video's face is smoother than the president's face and he has no scar on his forehead.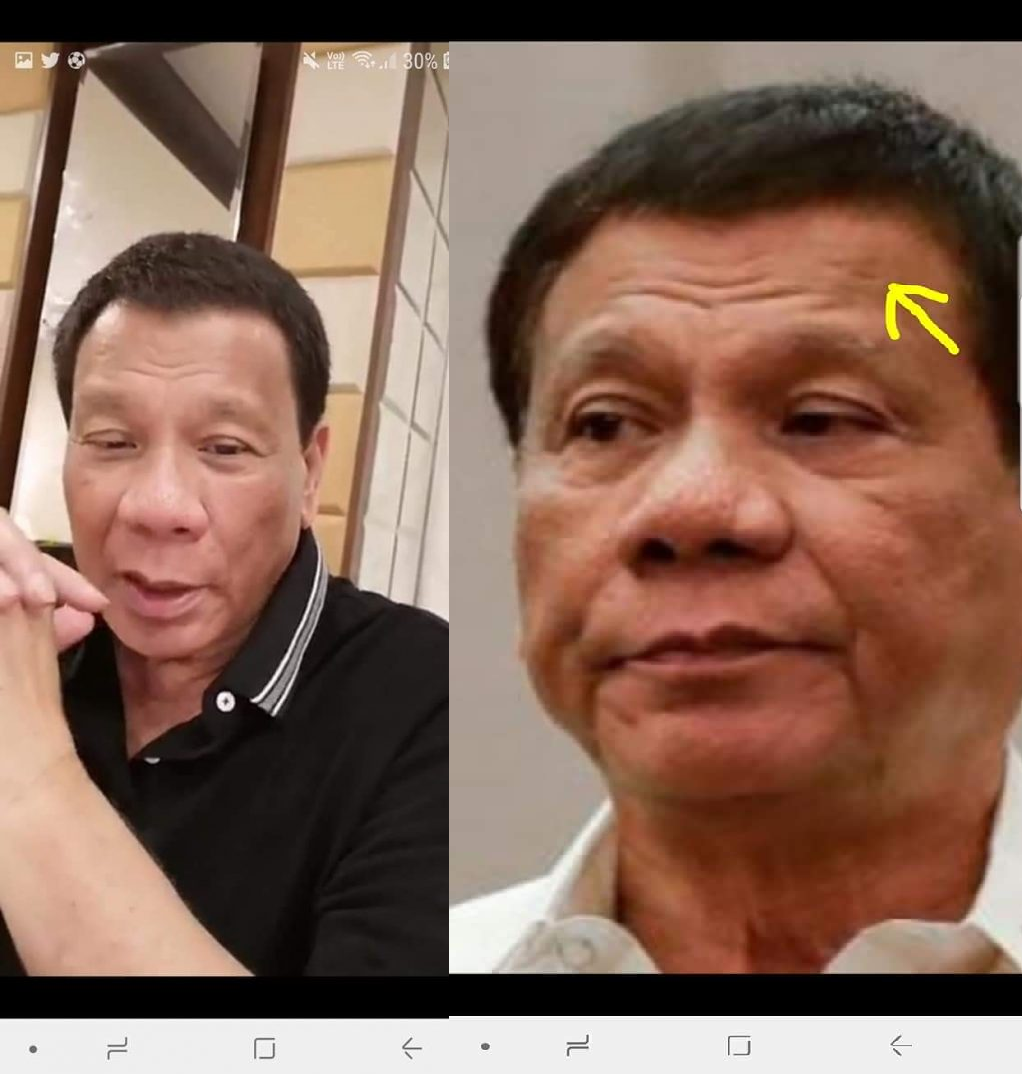 DUTERTE DOPPELGANGER?

Worried about that video Bong Go showed of "Duterte". My friends said it does not look like D.

First of all the talking head looked much younger and his face much smoother than the normal facade of D.

Also D has this peklat on the left of his forehead, but the talking head does not.

And I couldn't work out what he was mumbling about.

Is Bong Go trying to make a fool of the Filipino people and the world at large? If this is not D, then where is the real D?

I am not an expert but there must be facial experts out there who can do a brief analysis and share it urgently to us all.by Gene Alcantara
Duterte's supporters immediately rushed to the President's defense.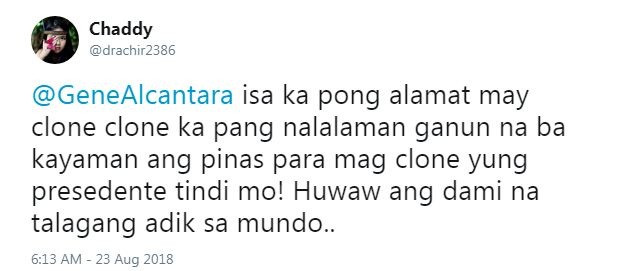 @GeneAlcantara isa ka pong alamat may clone clone ka pang nalalaman ganun na ba kayaman ang pinas para mag clone yung presedente tindi mo! Huwaw ang dami na talagang adik sa mundo..

This Alcantara guy is just exploiting his new found attention in social media.

Mr. Alcantara, nag hallucinate ka na kung ano na lang ang nakikita mo may tama na kayong pagdududa hindi na kayo makapaghintay matapos ang termino ni President Duterte pati si Mar Roxas nananawagan na magkaisa tayo, para ano ? patalsikin si PRRD wala nang susunod sa inyo nabigyan na kayo pagkakataon na manilbihan sa ating bayan ano ginawa nyo kurakot left and right hindi nyo nasugpo ang pagkalat nang droga at pinabayaan nyo hindi magbayad nang tamang buwis ang mga oligarkiya tapos na ang pangloloko nyo sa taongbayan pwede ba tumulong na lang kayo sa kakaunlad nang ating bayan para naman guminhawa ang mga susunod na henerasyon at magsipaguwi na kaming mga OFW.
Unbelievable! Ito ba ang mga reporters na hina-hire ng ABS-CBN? Walang professionalism! Ginagawa nila yung ginawa kay Marcos nun! Sinasabing patay na si Marcos at mga dummies ang lumalabas! How low these reporters will go! What a shame!
Gene Alcantara, you are outside the country. You spread lies and gossips which is not a norm of a decent person.
If you have doubts on the current personality of the President, why dont you come home and meet him personally. 
What you are doing is bad. What if we spread lies and gossip that your daughter is whoring here in Manila like Kris Aquino, and have spread ghonoria to all her bed mates would you like that?
hahahaa…dami ko tawa talaga..anyare na sa earth..ganito na ba ka disperado ang mga dilawan kung ano2 na lng naiisip…naku patingin na kayo sa doktor baka may deperesnya na mga utak ninyo..d mas lalong wala na kayong panlaban kay PRRD..wawa nman kayo..😂😂😂😂
Ang lakas ng tama mo din eh no! Nakita at narinig mo na nag salita si Pangulo dba. Hindi paba sapat yun para mapatunayan sainyo na sya talaga yun! Matulog ka din pg may time!
Sus kuminis lang ang mukha sa video, eh fake video agad… hindi ba pwedeng baka nag "filter" lang si Presidente sa video 

😆

😆

😆

 tayo nga filter ng filter eh…sus patay patay agad talaga? Buang 

🤣
Alcantara has now deleted his Facebook post.