Netizen expresses disappointment at PRC for inviting former senator Bongbong Marcos to dentists' oath-taking.
The former Ilocos Norte governor was said to have been introduced as the "soon to be vice president" of the country.
The Professional Regulation Commission's oath-taking ceremony for dentists was held last July 9 and Former Senator Ferdinand "Bongbong" Marcos was the guest speaker.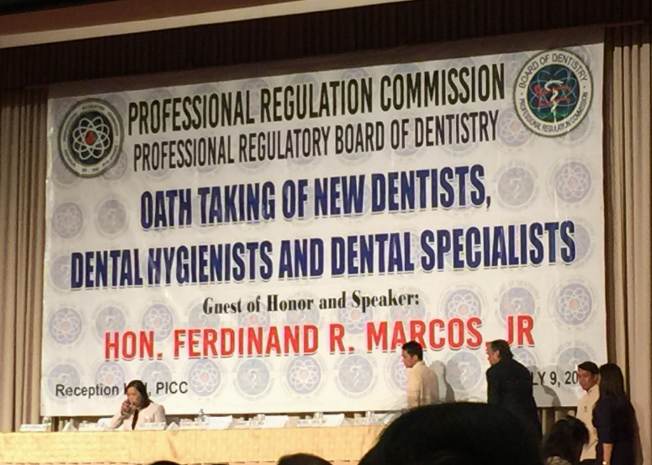 Twitter user Dr. Monique Ravago tweeted about her lack of amusement regarding the situation. She shared that Bongbong Marcos, who lost the vice presidential race last 2016 to Leni Robredo, was introduced as the "soon to be vice president" and was "just waiting for his oath taking".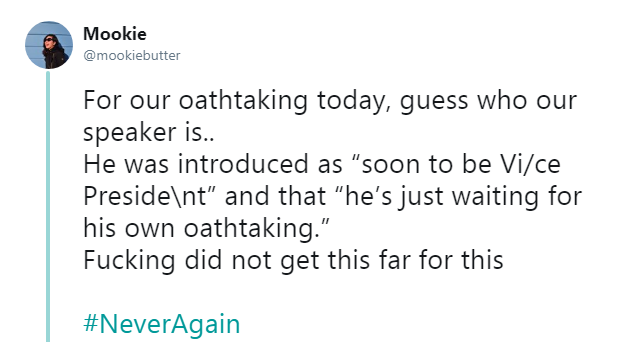 For our oathtaking today, guess who our speaker is..
He was introduced as "soon to be Vi/ce Preside\nt" and that "he's just waiting for his own oathtaking."
Fucking did not get this far for this

#NeverAgain
Not everyone was amused and members of the crowd were not scared to express their sentiments as they raised their left fists as a sign of protest.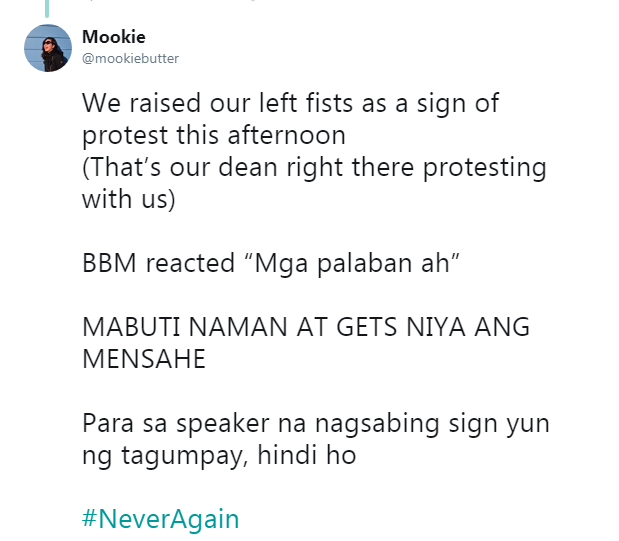 We raised our left fists as a sign of protest this afternoon
(That's our dean right there protesting with us)

BBM reacted "Mga palaban ah"

MABUTI NAMAN AT GETS NIYA ANG MENSAHE

Para sa speaker na nagsabing sign yun ng tagumpay, hindi ho

#NeverAgain
The netizens' reactions were a mix of bewilderment and amusement about the decision of the PRC to invite Marcos as a speaker.

So even @PRC_main is now part of mind conditioning for this man! is there no one else? I bet the street vendor in our kanto is more honorable than him.

Guaaaaaard!!! Bakit may nakapasok na magnanakaw!?!

Kapal!!! Shame on @PRC_main! Iba din kayo!!! Be professionals!!! You are trampling the Constitution that our @VPPilipinas has taken oath to as duly elected VP of the Philippine Republic!!!
It can be remembered that Bongbong Marcos has filed an electoral protest against Robredo after the latter beat him in the 2016 vice-presidential race by 263,473 votes.