Bride insists on making her friend sing at her wedding for free.
The singer was surprised and amused about the experience which he thought he would only get to read on viral posts on Facebook.
Filipinos are very compassionate in nature and takes care of their friendship a lot. There are times that we sacrifice stuff for our friends just for the sake of making them happy.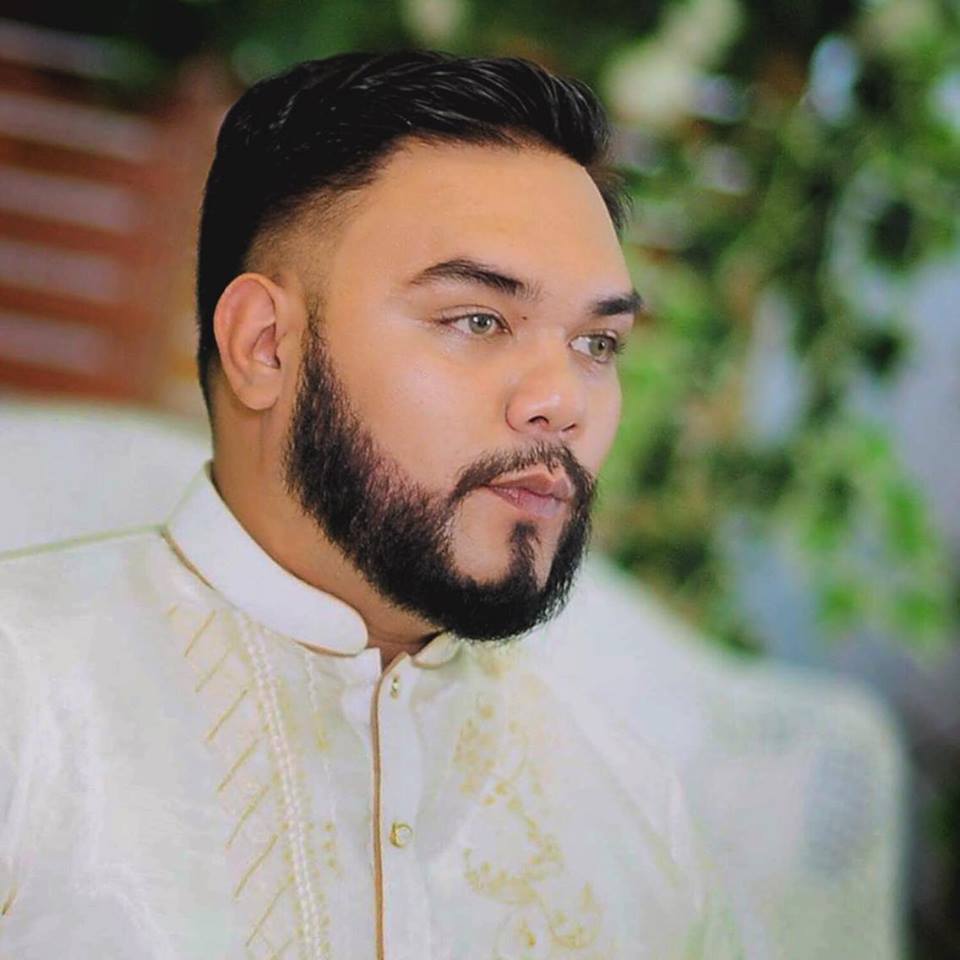 Sadly, sometimes people take advantage of the friendship that people have treasured. 2-time Division winner at the World Championships of Performing Arts, Jorell Canuel shared his experience regarding a friend who tried booking him as a wedding singer but refuses to pay him.
In a post by the singer, he stated that he has seen a lot of people complain about potential clients' refusal to provide a talent fee and to his surprise, it also happened to him recently.
Jorell stated that this girl was just his seatmate at one irregular class he had back in college, so he was surprised when she messaged him after 9 years of not talking to each other.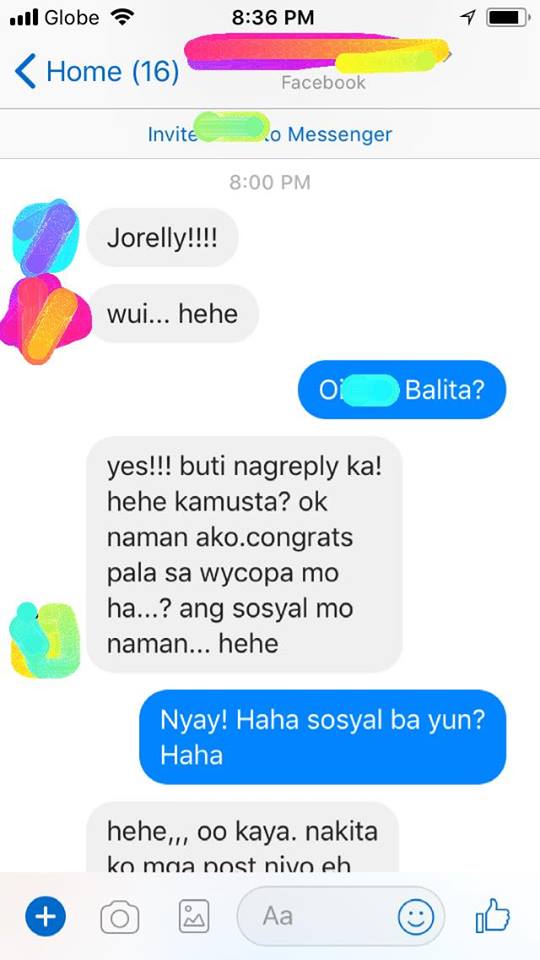 After congratulating him for winning the WYCOPA, she then proceeded to invite him to her upcoming wedding this December.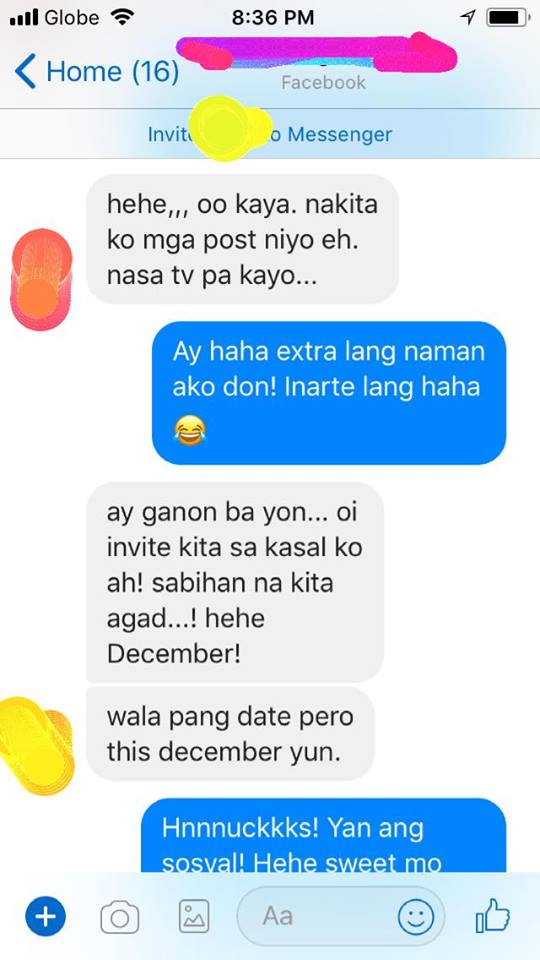 As a singer, Jorell sensed that she was going to make him sing after she stated that he's the best singer she knows.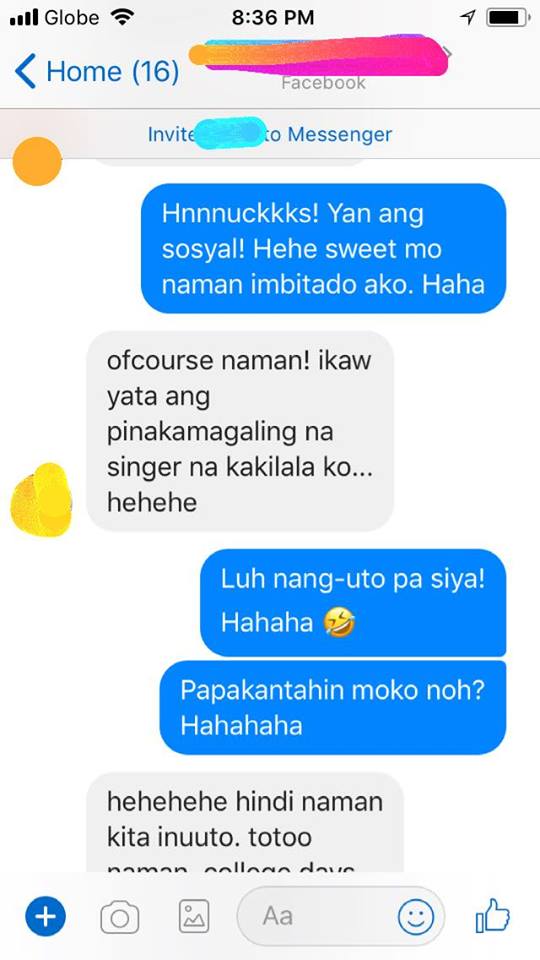 She assured him that she was not joking and even shared that she had watched his video singing with a certain Jonathan so she had the idea to make him sing at her wedding.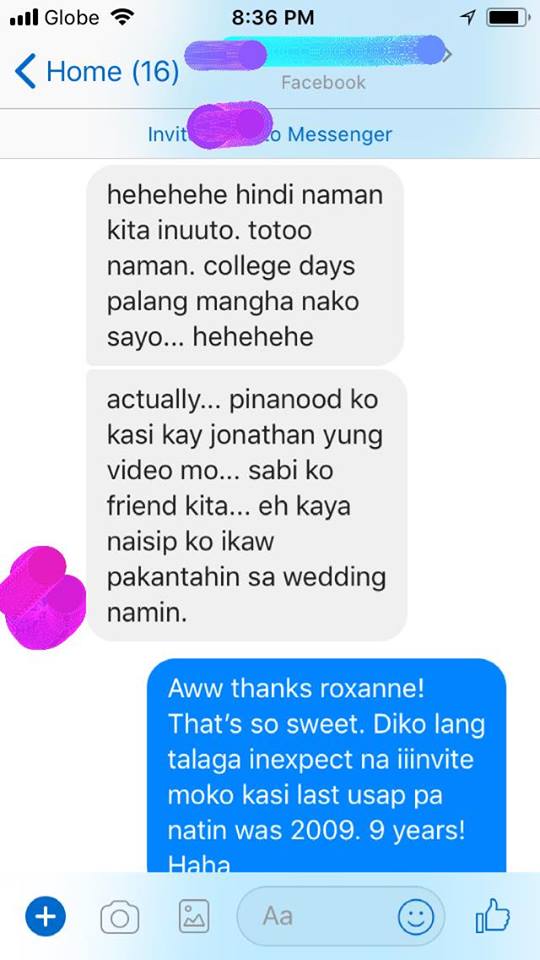 Jorell asked her what her plan was and what songs she had in mind and she answered that she doesn't have any request but she likes the song 'Forevermore'.
He replied that the song will be easy as he already has a minus one for it. His former classmate then requested for him to sing with Vince to make it more romantic as it will be an acoustic set.
It was all going well until Jorell mentioned the presence of a talent fee.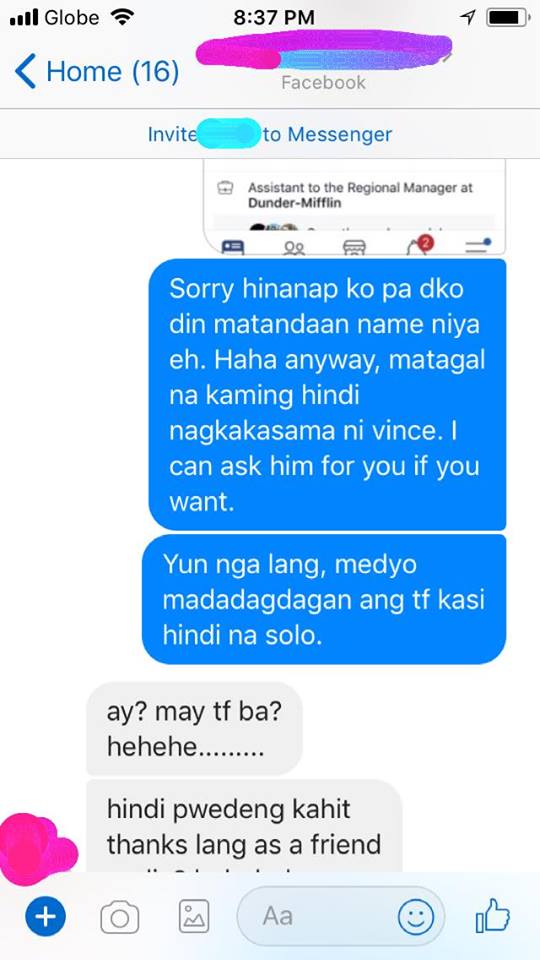 At this point, she asked him if it was possible just to accept her 'thanks' since she's his friend. At first, he thought that he was joking until she admitted that they're a little short on budget.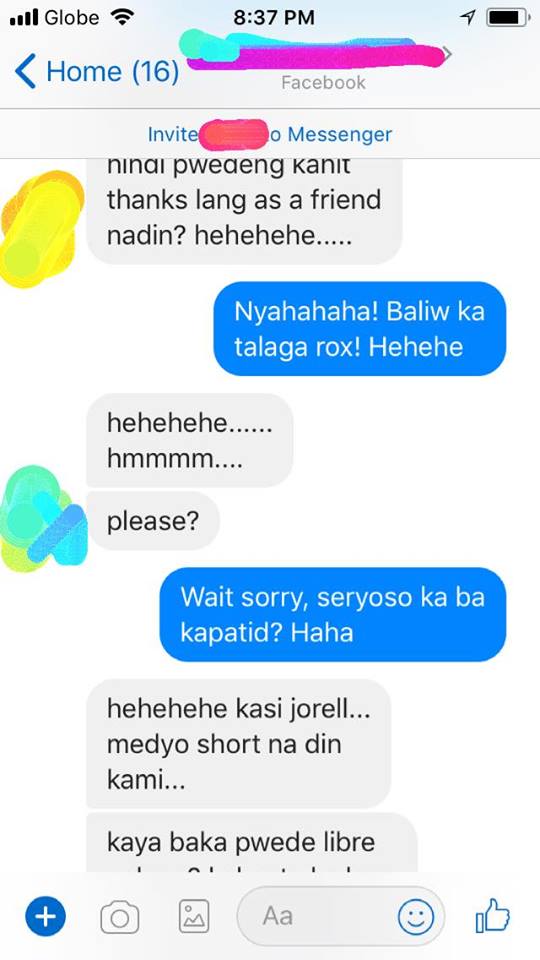 She then said "kakanta ka lang naman sa simbahan at sa reception…. hindi ka naman mapapagod dun…"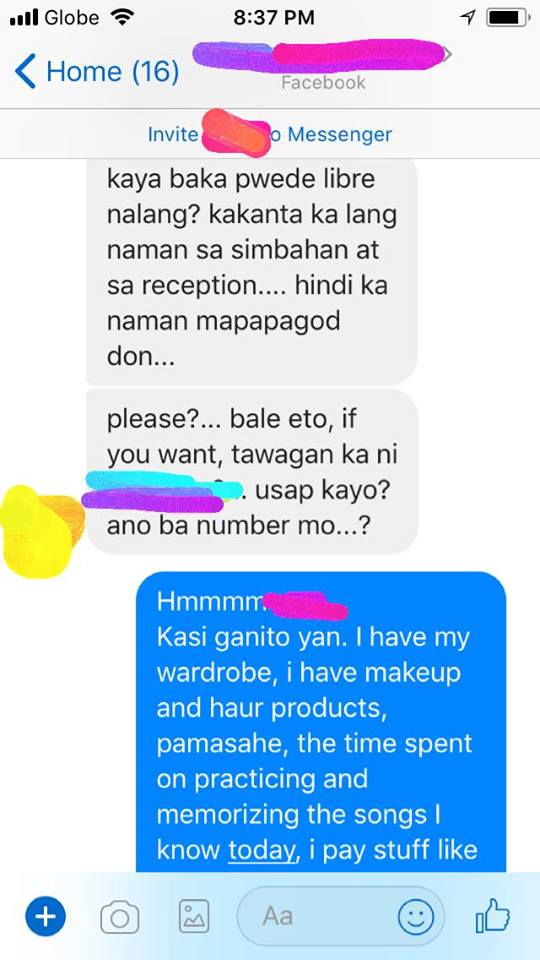 That's when Jorell started explaining that he had to make a lot of effort and also had to "pay stuff like a normal citizen". He stated that he's also out of budget which is why he needs the extra cash.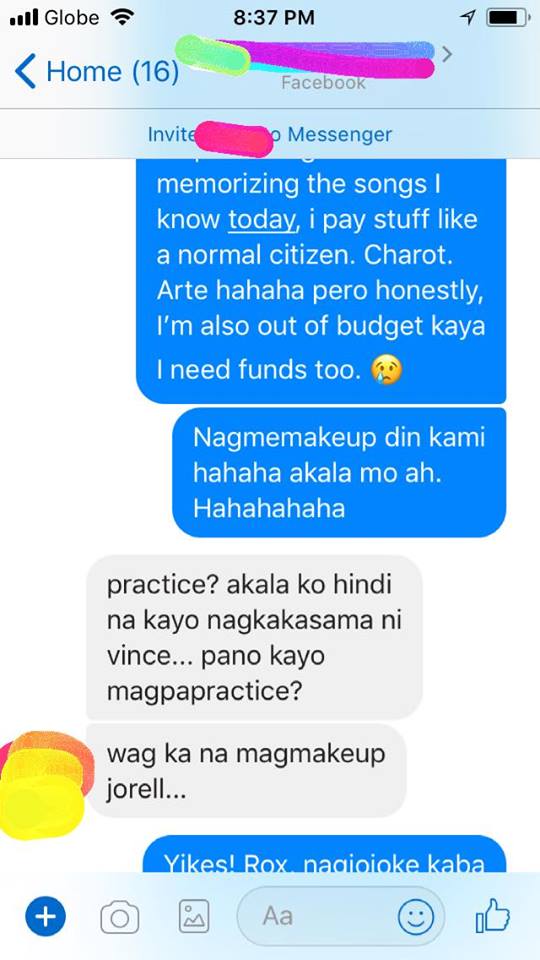 His former classmate asked him again if he can't do it for free and he told her that he feels like she was just joking. That's when she snapped. She told him not to bother anymore as she thought that he's easy to talk to. "Kakanta ka lang naman! Masyado ka pang maarte!" she wrote in her message.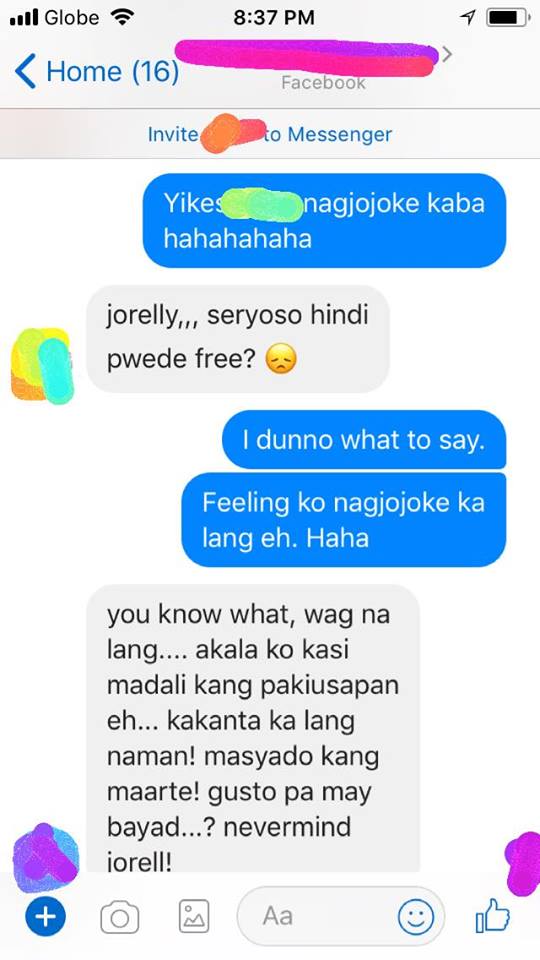 He was about to reply when he discovered that she already blocked him.
In his post, he wrote and joked about the situation despite the shock regarding the situation "Akala siguro nitong si "close friend" eh pag nakatabi lang sa upuan, libre na agad ang kanta hahaha….
Hindi po THANKS FRIEND ang ibig sabihin ng TF.
Free lancer hindi FREE LANG SIR. ek HAHA"