Kapuso Star Joyce Ching graduates college.
She has finished with a Bachelor of Arts in Film degree from the Meridian International College Business and Arts Inc.
In a Facebook post, she shared her sacrifices and hardships just to finish her chosen program.
After 4 months of not having any show or teleserye, Kapuso actress Joyce Ching finally graduates from college!
Joyce posted about her graduation last July 6, stating her sacrifices and thankfulness upon this chapter in her life. She posed for photos with her family and boyfriend Kevin, who attended her graduation around a week ago.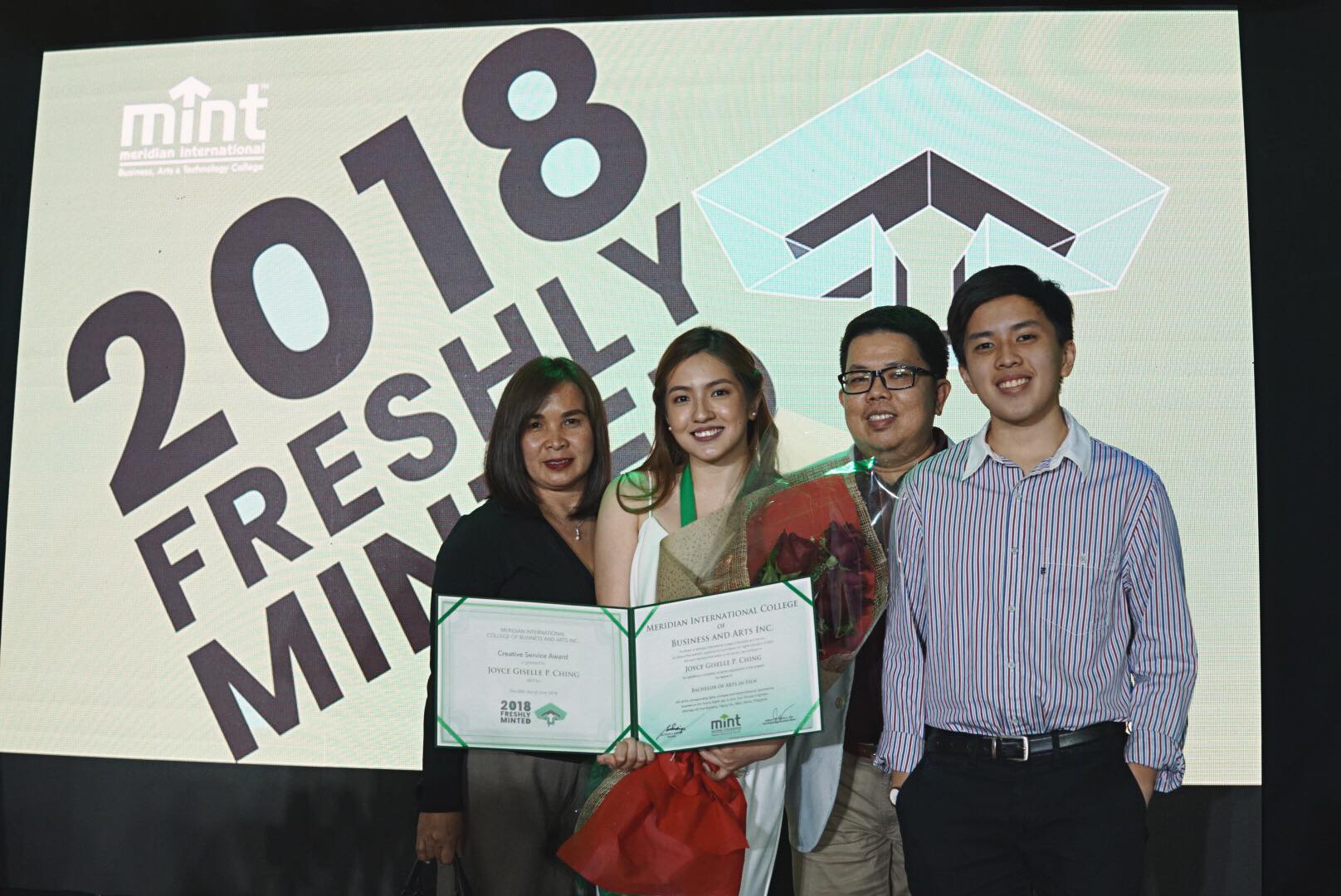 The Kapuso star graduated college with a  Bachelor of Arts in Film from Meridian International College Business and Arts Inc
In her post, she first thanked God and narrated the hardships she has to endure in order for her to finish college.
4 years of working and studying. It wasn't easy, there were a lot of sacrifices (especially with sleep), [and] a lot of decision-making (sleep or eat, work or go to school).
The actress didn't escape the stressful college life as she revealed that she had to overload subjects just to make sure that she will graduate with her batchmates.
In my last sem in school, I had to super overload (yes, super overload) with my subjects so that I could finish with my batchmates. I had to go to school Mon-Sat (except Wed) so I could finish all my requirements and graduate. Before I enrolled, I was really praying and asking God if I should do it. Because if I did, it was impossible for me to get a teleserye because tapings usually happen MWF. But I just really felt that God wants me to finish college, it was His plan for me. So I told Him, "Lord, Mon-Sat to, hindi ko talaga kaya mag teleserye, ikaw na bahala sa schedule ko. Basta Lord, hindi ko talaga kaya at hindi ko kakayanin if magkakaroon ako ng show, either tatapusin ko to, or masasayang pag-enroll ko." But I still enrolled. 
As a result, she had to sacrifice her career. Joyce stated that she was not receiving any calls for a show or teleserye. She also revealed that she only had a few guestings and mall shows in the span of four months and that put her savings on the brink of a shortage.
Although she had this dilemma, she said that she already conditioned herself.
I told God that I would only start asking Him for a show when I'm already done with school. Because I want to finish dahil sayang ang tuition fee, hello?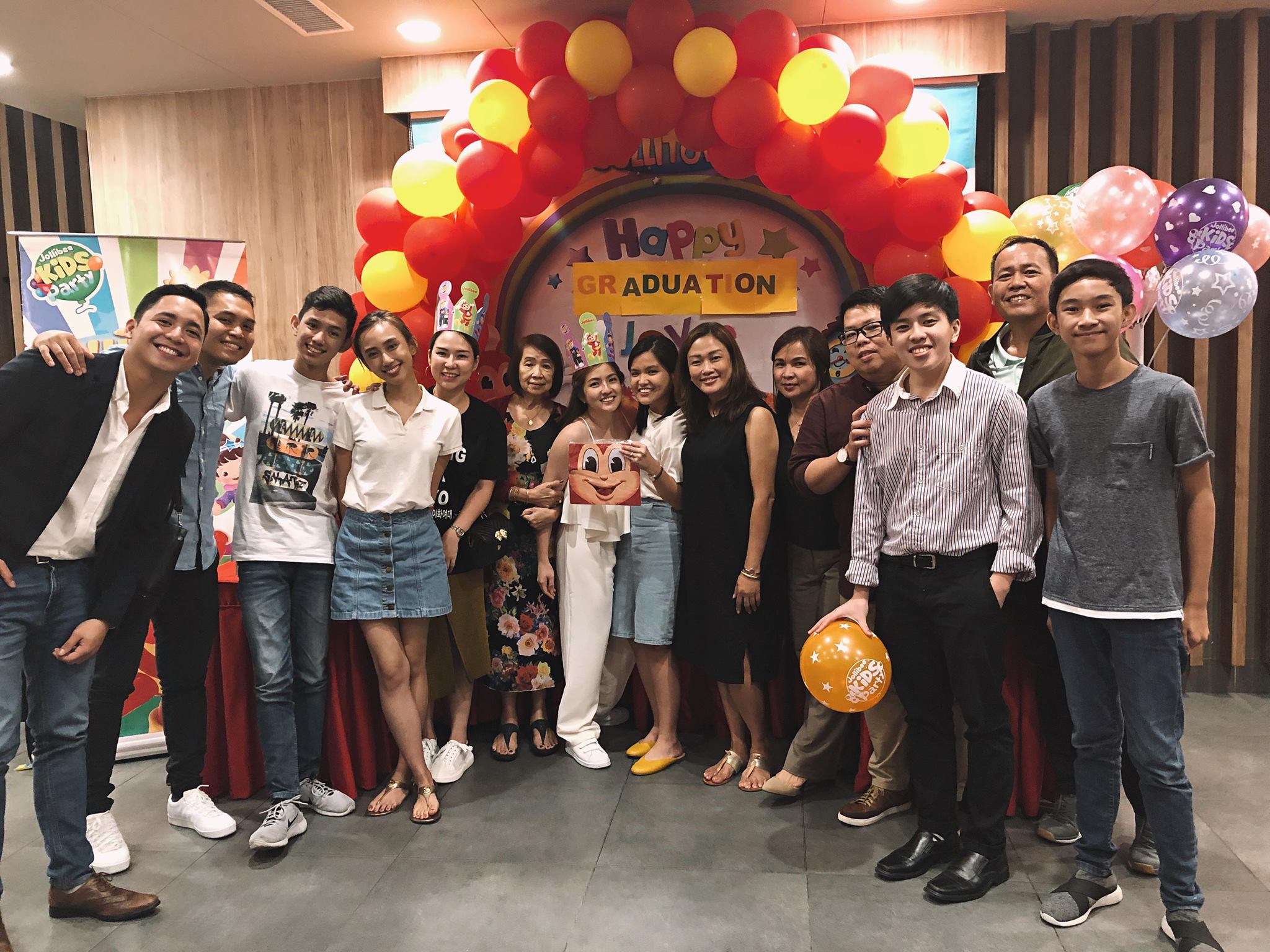 Miracles do come true! Joyce narrated how her manager told her that she already has a show literally right after her last presentation in college.
But since God is God and everything is well-planned, right after I presented my last presentation for my last class as a film student, (as in no joke, right after ko talaga magpresent, mga 3 seconds lang ang pagitan, ganun) my manager messaged me and called me saying I already have a show and I already have a schedule the following week. TOTOO BA LORD?! HINDI PA NGA AKO NAKAKAPAGDASAL AT HINDI KO PA NGA NAIISIP NA MAGSIMULA MAGDASAL PERO BINIGAY MO NA?! PALABAN!
Lastly, she shared how amazed she is when it comes to God and His plans.
I just really wanted to share how amazing God is and how He has planned everything for all of us. Amazed na amazed na amazed talaga ako! Hindi ka ba na-amaze?
Joyce Ching is now starring the GMA Network series "The Stepdaughters."