Father shares a photo of his muddy but smiling daughter.
The father stated that they had no other choice but to pass by the muddy road on the way home.
In spite of being dirty, the daughter still smiled brightly as her father took a photo of her then current state.
Who knew that a viral photo of a smiling little girl would do good?
Last July 2, Facebook user Nel Paulines shared a photo of his daughter smiling in spite of being covered in mud.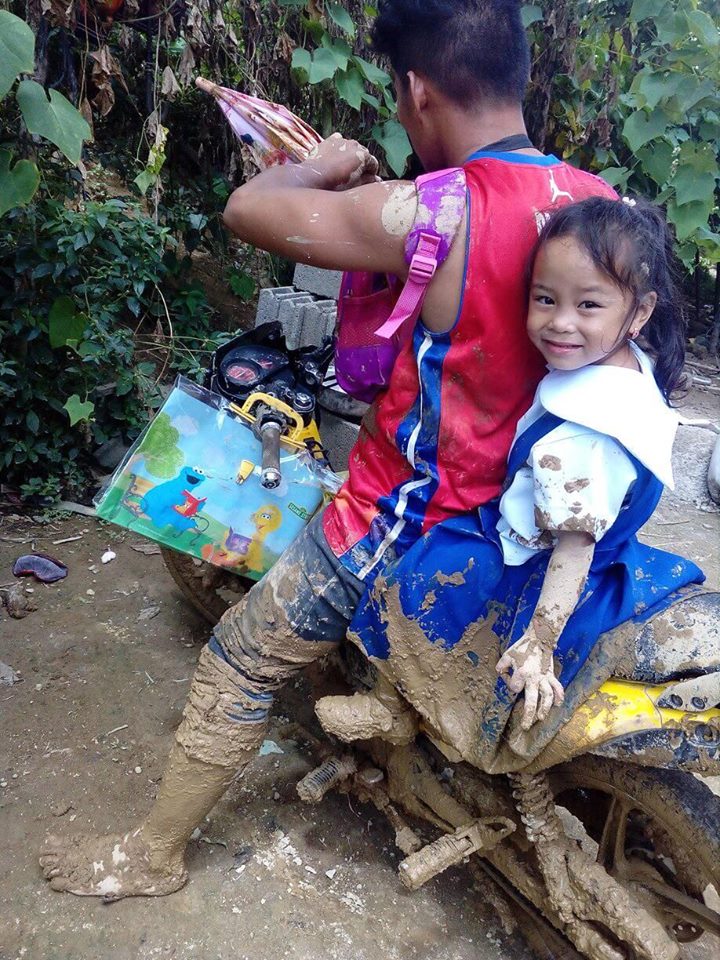 In the post, Nel stated that he picked up his daughter from school and had to go through the muddy street as they have no alternative route on the way home.
He further explained that the reason behind the uncemented street is that there was once a road widening project before, but as it was not well constructed, it becomes a mud trap whenever it rains.
Because of this, the citizens had to endure the inconvenience whenever they pass by the area.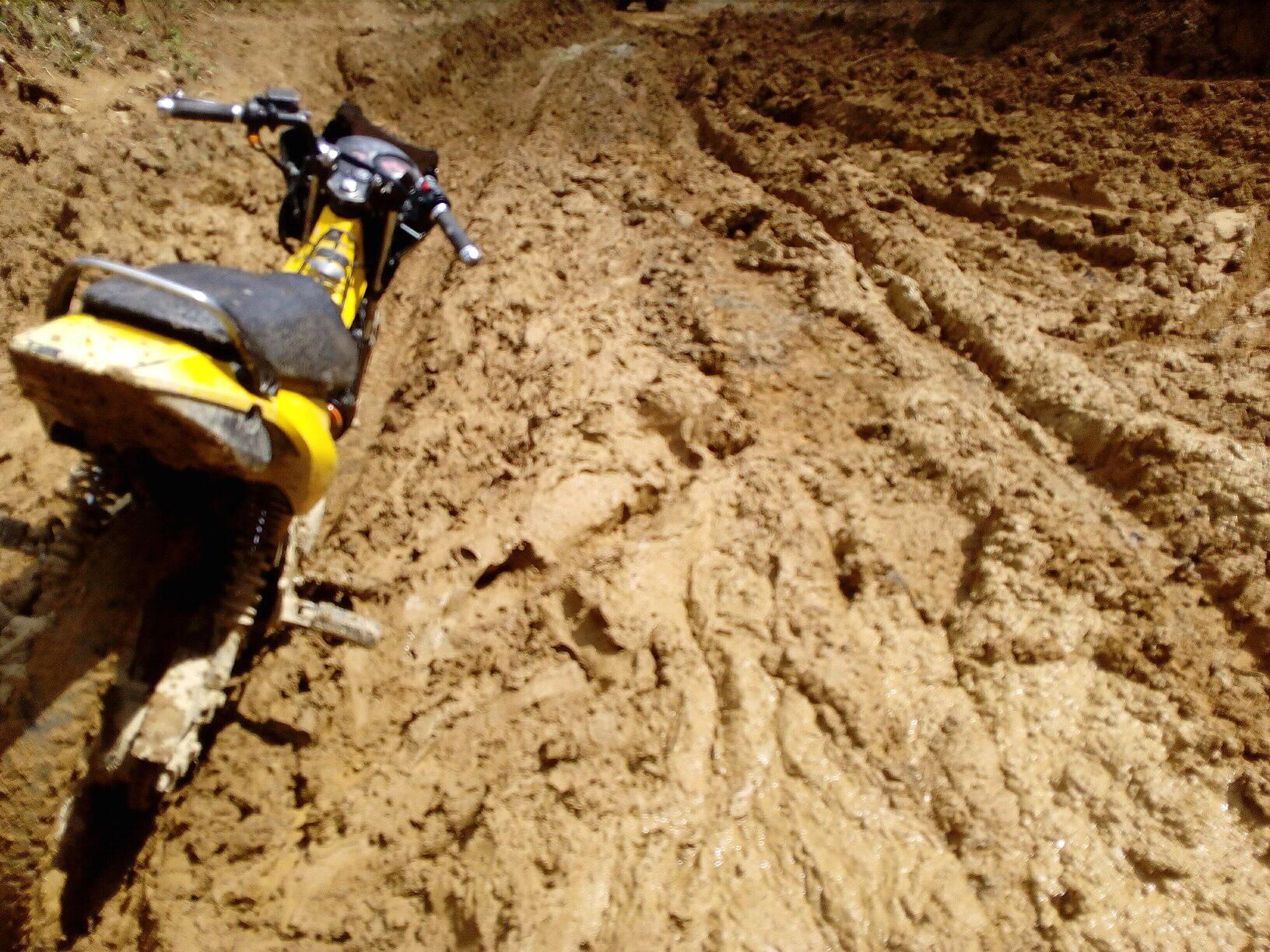 According to the reports, due to the viral photo that has reached more than 7000 shares on Facebook, the father's wish of having a decent road to travel in reached the government and it is currently being dug and restored.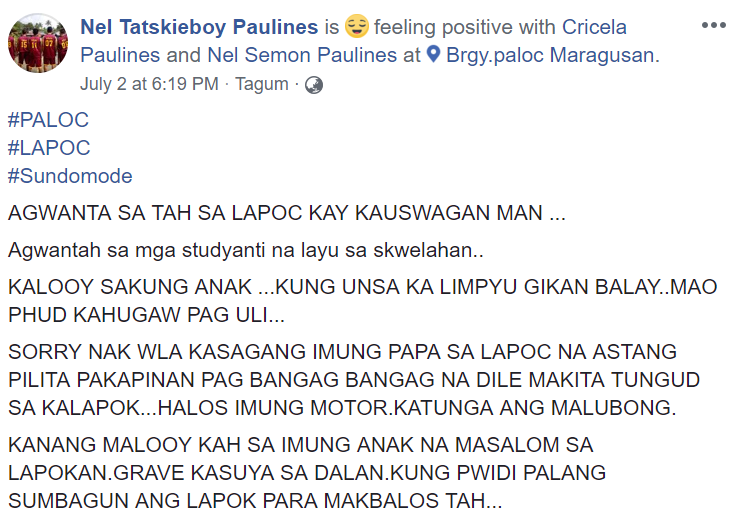 #PALOC
#LAPOC
#Sundomode

AGWANTA SA TAH SA LAPOC KAY KAUSWAGAN MAN … (we endure the thick mud)

Agwantah sa mga studyanti na layu sa skwelahan.. (Students endure this because the schools are far)

KALOOY SAKUNG ANAK …KUNG UNSA KA LIMPYU GIKAN BALAY..MAO PHUD KAHUGAW PAG ULI… ( I pity my daughter… the tidier she is when she goes to school from home, the dirtier she is when she comes home from school)

SORRY NAK WLA KASAGANG IMUNG PAPA SA LAPOC NA ASTANG PILITA PAKAPINAN PAG BANGAG BANGAG NA DILE MAKITA TUNGUD SA KALAPOK…HALOS IMUNG MOTOR.KATUNGA ANG MALUBONG. (Sorry daughter, I cannot pass through the sticky mud, plus the holes which we cannot see because of its thickness. Almost half of the motorcycle is being buried.)

KANANG MALOOY KAH SA IMUNG ANAK NA MASALOM SA LAPOKAN.GRAVE KASUYA SA DALAN.KUNG PWIDI PALANG SUMBAGUN ANG LAPOK PARA MAKBALOS TAH… (When you feel sorry for your kid, who has to wade through the mud. The path is so difficult. If only you can punch the mud so you can at least get a bit of revenge..)