Netizen complains about driver letting a stranger in the car in the middle of a Grab car ride.
Grab has yet to respond to the tweets and private message of the complainant.
There has been a lot of complaints about Grab drivers' behavior ever since the demand for its service has increased. From disrespectful drivers to those who don't really show up and refuse to cancel any booking.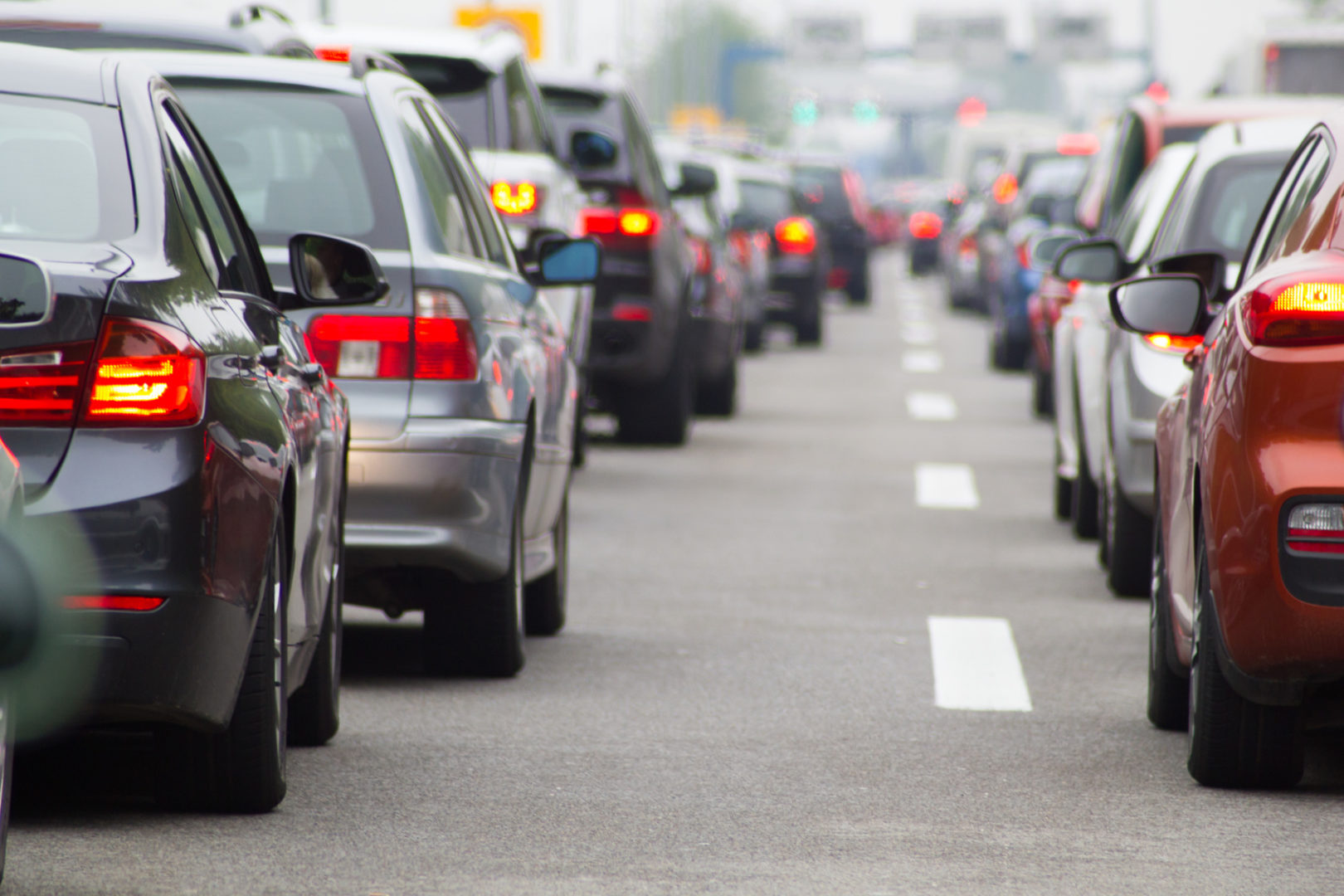 Recently, Twitter user @IrishDDizon complains about a Grab car driver who let his cousin ride inside the car while in the middle of a ride. According to her tweets, the Grab driver stopped in front for the Hop Inn Hotel in Makati and someone whom she doesn't know suddenly hopped in the car. When she asked why the driver was picking up a stranger, the driver replied that he's just going to pick up the person.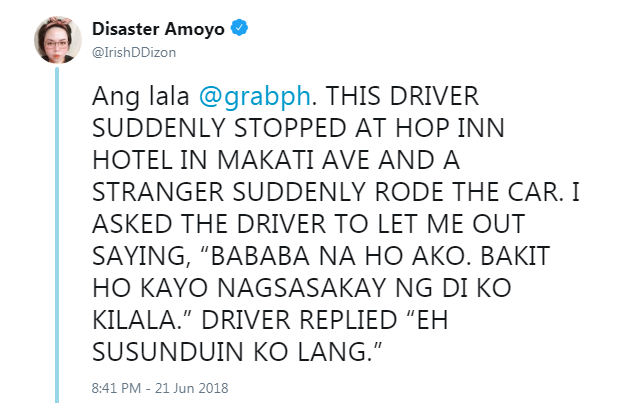 "Ang lala @grabph. THIS DRIVER SUDDENLY STOPPED AT HOP INN HOTEL IN MAKATI AVE AND A STRANGER SUDDENLY RODE THE CAR. I ASKED THE DRIVER TO LET ME OUT SAYING, "BABABA NA HO AKO. BAKIT HO KAYO NAGSASAKAY NG DI KO KILALA." DRIVER REPLIED "EH SUSUNDUIN KO LANG.""
The stranger answered her complaints and informed her that he's the driver's cousin, but Dizon insisted getting out of the car without paying for the reason that the driver put her in a situation that made her feel unsafe. The moment that she left the car, she even found out that there's no plate number attached to the back of the vehicle.

"THE STRANGER HAD THE AUDACITY TO BUTT IN AND SAY "EXCUSE ME. PINSAN NIYA AKO." I DID NOT PAY THIS DRIVER A CENT FOR PUTTING ME IN A SITUATION THAT MADE ME FEEL UNSAFE. PLEASE DO SOMETHING ABOUT THIS @grabph. Halos lahat ng sweldo napupunta na sa inyo tapos ganito pa drivers niyo."

"WHEN I WENT DOWN THE CAR DUN KO NAKITA NA WALANG PLAKA YUNG LIKURAN NG SASAKYAN. NACACALOCA YUNG DRIVER. GRAB CAR YUNG BINOOK KO, HINDI GRABSHARE. NI HINDI NAGTANONG KUNG OKAY LANG BA NA ISAKAY NIYA YUNG LALAKENG YUN. SILA PA YUNG GALIT. @grabph GRABE GRABE GRABE"
She then stated that as a Platinum member of the service, she stressed that she pays extra for the service and did not expect to be treated that way.

"I ALWAYS JOKE AND SAY "AS A PLATINUM MEMBER" TO MY YOUNG COLLEAGUES. BUT THIS TIME I MEAN IT: AS A PLATINUM @GRABPH MEMBER, I HOPE YOU DO SOMETHING ABOUT THIS DRIVER. PORKET BABAE ANG SAKAY SASAMANTALAHIN ANG PAGKAKATAON PARA UMASAL NG GANUN? WAG AKO. I PAY EXTRA FOR SAFETY."
Dizon warned other women and urged them to get out of the car as soon as a stranger gets in.

"LADIES, BE AWARE OF HOW THE DRIVER IS BEHAVING AND GET OUT OF THE CAR THE MOMENT SOME WHO IS SHE PONTIO PILATO CLIMBS IN, ACTING AS IF IKAW PA YUNG NAKIKISAKAY LANG. NAGBABAYAD TAYO NG NAPAKAMAHAL PARA MAKAUWI NG LIGTAS. AIN'T NOBODY GOT TIME FOR THIS SHIT. @grabph"
Grab has yet to respond to the matter.