Abandoned baby found in a cemetery in Candelaria, Quezon
A netizen named Roy Dudas shared the video and immediately went viral on Social Media
In the early morning of May 18, 2018 (Monday), a baby was heard crying at a cemetery in the area of Masin Norte, Candelaria, Quezon.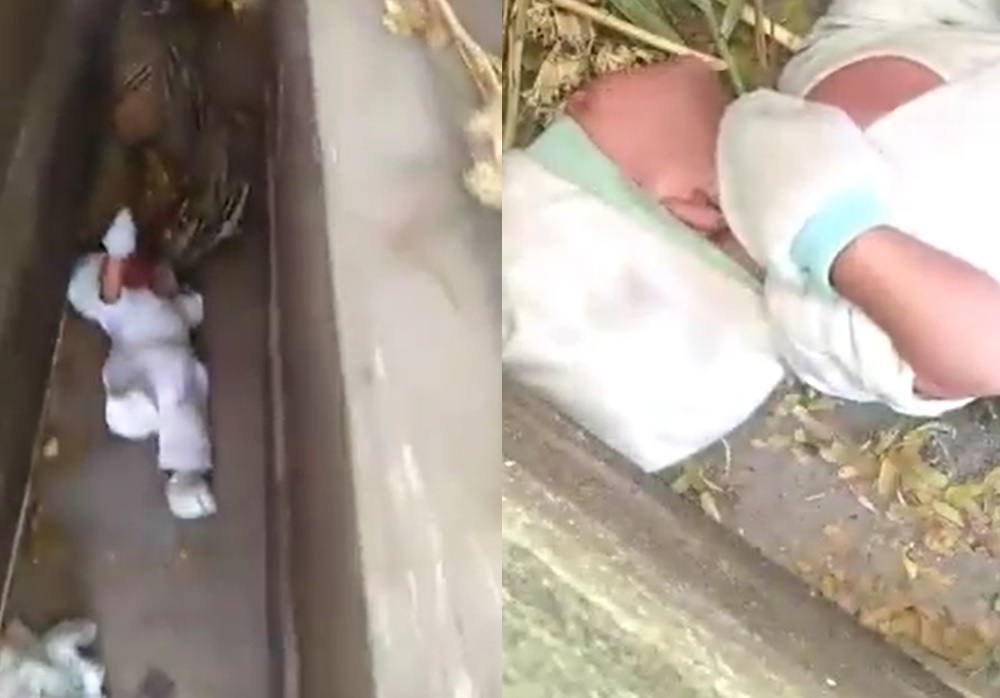 A concerned citizen by the name of Roy Dudas on Facebook shared a video on how they found the abandoned baby in the middle of two tombstones. The baby was wrapped in white cloth as he was lying in the dirty floor of the cemetery.
As there was no information about the baby and the parents, the concerned citizens decided to take the matters in their own hands as they take care of the child.
The netizens expressed their disappointment on the citizens as they took a while to lift the baby from the floor:

Bket ang tagal nman po kunin, natagal pa sa pagkuha, kawawa nmn ang baby baka sobrang gutom na cia plus madami insekto. Sana pinaampon na lng c baby kesa iwan na ganyan situation.
And others expressed their disappointment on the real parents of the child: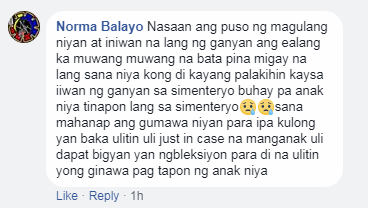 Nasaan ang puso ng magulang niyan at iniwan na lang ng ganyan ang ealang ka muwang muwang na bata pina migay na lang sana niya kong di kayang palakihin kaysa iiwan ng ganyan sa simenteryo buhay pa anak niya tinapon lang sa simenteryo😢😢sana mahanap ang gumawa niyan para ipa kulong yan baka ulitin uli just in case na manganak uli dapat bigyan yan ngbleksiyon para di na ulitin yong ginawa pag tapon ng anak niya
It is still unclear as to where the citizens brought the baby after he/she was brought outside the cemetery.
UPDATE: The mother of the abandoned baby was already identified as Lara Sentillas when her grandmother Gloria Perez went to the Candelaria police station on Monday night.
Chief Supt. Guillermo Eleazar, Calabarzon Police regional director, texted Inquirer for update, "Lara Sentillas po ang name. Magco-coordinate po ang Candelaria police sa DSWD (Department of Social Welfare and Development) para makasuhan."
Eleazar said she would face criminal charges over the abandonment of her baby (Republic Act No. 7610 or the Anti-Child Abuse Law).