Grab driver cancels ABS-CBN journalist and broadcaster Jacque Manabat's booking as he is a "Solid Kapuso"
Jacque Manabat expresses surprise over driver's reason of cancelation
ABS-CBN journalist and broadcaster Jacque Manbat expresses her surprise and amusement over Grab driver's reason for canceling her booking for go home from the compound if ABS-CBN Corporation at Quezon City.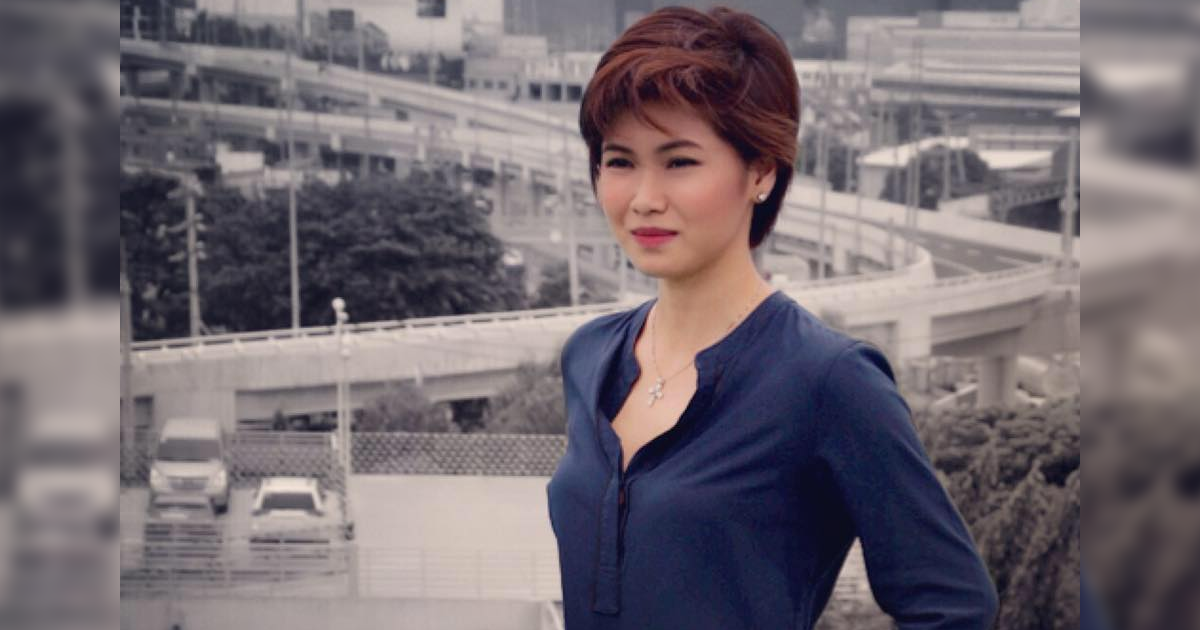 Jacque shows a screenshot of her message to the driver, informing him that she is inside ABS-CBN and he should just inform the guard assigned that he will pick her up in the main lobby.
However, the driver replied with a "?" as the journalist repeats that she is inside the compound.
After a minute, the driver message he can't make it as he is a "solid kapuso" which means that he refuses to go inside the premises of the "kapamilya" station.

"Sa dami naman ng maayos na Grab drivers, sa "solid kapuso" pa makakpag-book 

Koya, kung saan ka solid. Gusto ko lang makauwi.

#justlovearawaraw"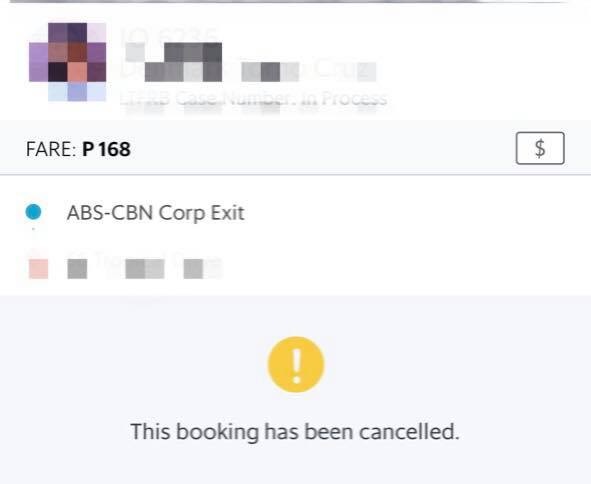 Here's the driver's reason for cancellation: "SOLID KAPUSO po kc ako…"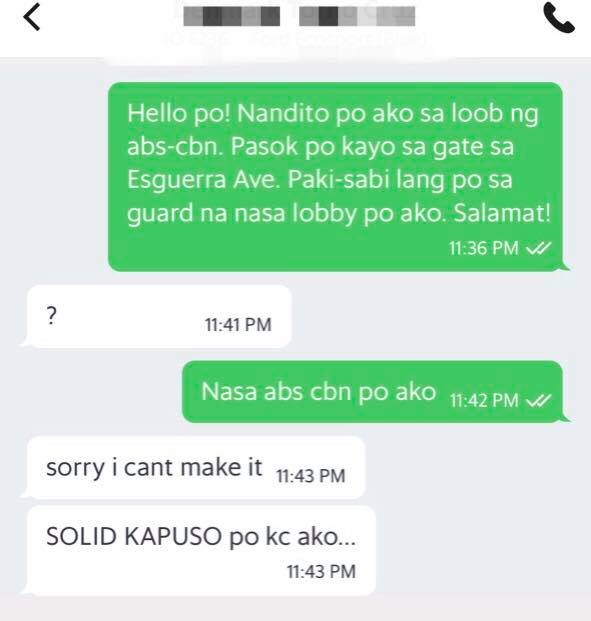 Jacque's post went viral with 2,611 shares and more than 8.9k likes.
Meanwhile, Country Head of Grab Philippines Brian Cu posted a comment on Jacque's status, "Crazy! Did he pick you up in the end? Puso ko sumasakit Dito!"
For which she replied, "he cancelled 😞 but no hard feelings. mahirap na humanap ng loyal ngayon tulad niya haha!"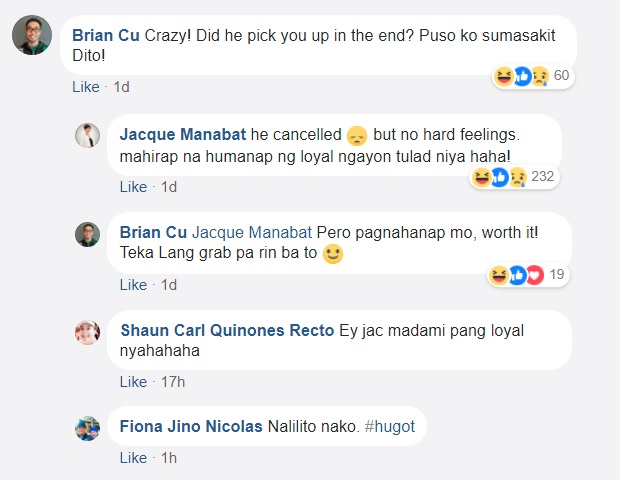 Kapuso reporters and other colleagues react
Dano Tingcungco: "Di ba niya alam na friends tayong lahat? Hahaha"

Steve F. Dailisan: "Hahahahahaha! Katawa si manong!"

Tere Andrada Isla: "Apektado ng network war si kuya hahahaha!!!!! 😂😂😂"

Cesar Chavez: "Palagay ko nagdahilan lang l..tek na iyon. Hahahahah"

Migs Bustos: "Hahahahaha! Grabe! Next level ah!"

Sherrie Ann Torres: "Hahaha! At ikaw pa ang tinabla secretary? Lol"

JA Segovia: "Nakakatawa naman si Kuya! Ireklamo na yan sa LTFRB. 🙈"

Grab drivers' frequent cancellation has been an issue before and users have expressed their dissatisfaction on a Facebook group called "GrabPH Complaints".
According to some, Grab drivers have apparently been taking advantage of the situation by misbehaving, charging higher fares and cancelling on riders.
One of the riders named Rutchelle Austria shared her experience last April 11 wherein she was asked to pay more than her booked fare by two different drivers.
The act is known to be a violation of Grab's community guidelines on charging additional fees not agreed upon.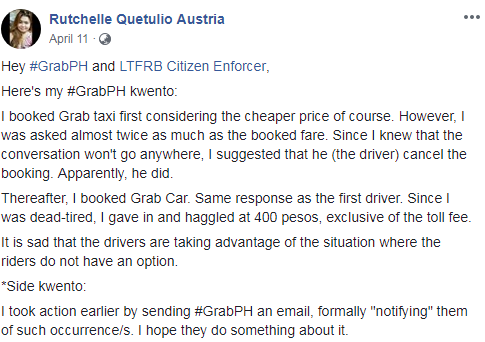 Another post gone viral is by someone named Julie Laconico Tancio. She was informed by her driver that he can't come to pick her up and told her to cancel her booking. Tancio immediately replied that the driver should be the one to cancel since he's the one that has a problem. The driver then clapped back that he'll cancel it later as it's okay for him because he's about to eat.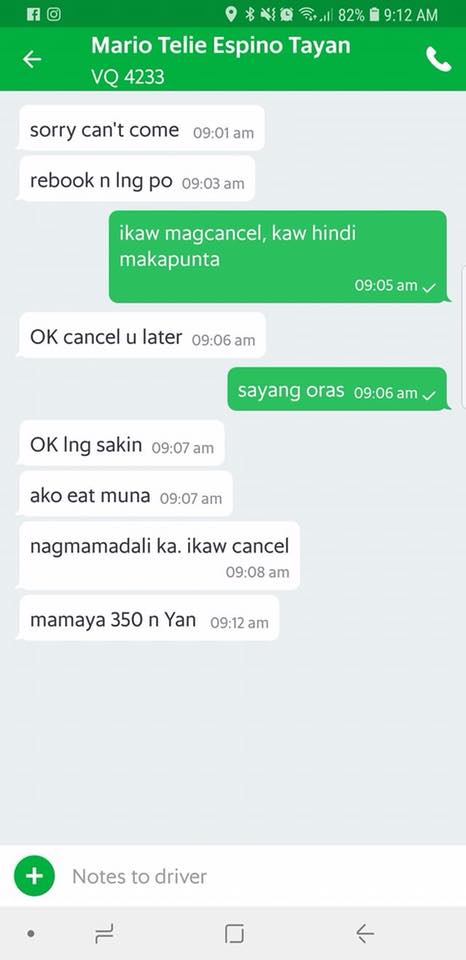 Grab has promised to improve their services.