OPPO launches A83
OPPO welcomes 2018 with a new phone
Who would not want a full-screen phone nowadays, right? With its sleek appearance and display, one would drool over a full-screen smartphone.
It's kind of pricey, that's a fact. But thanks to OPPO, a new full-screen smartphone with A.I Beauty and Facial Unlock is now within our budget's reach.
OPPO A83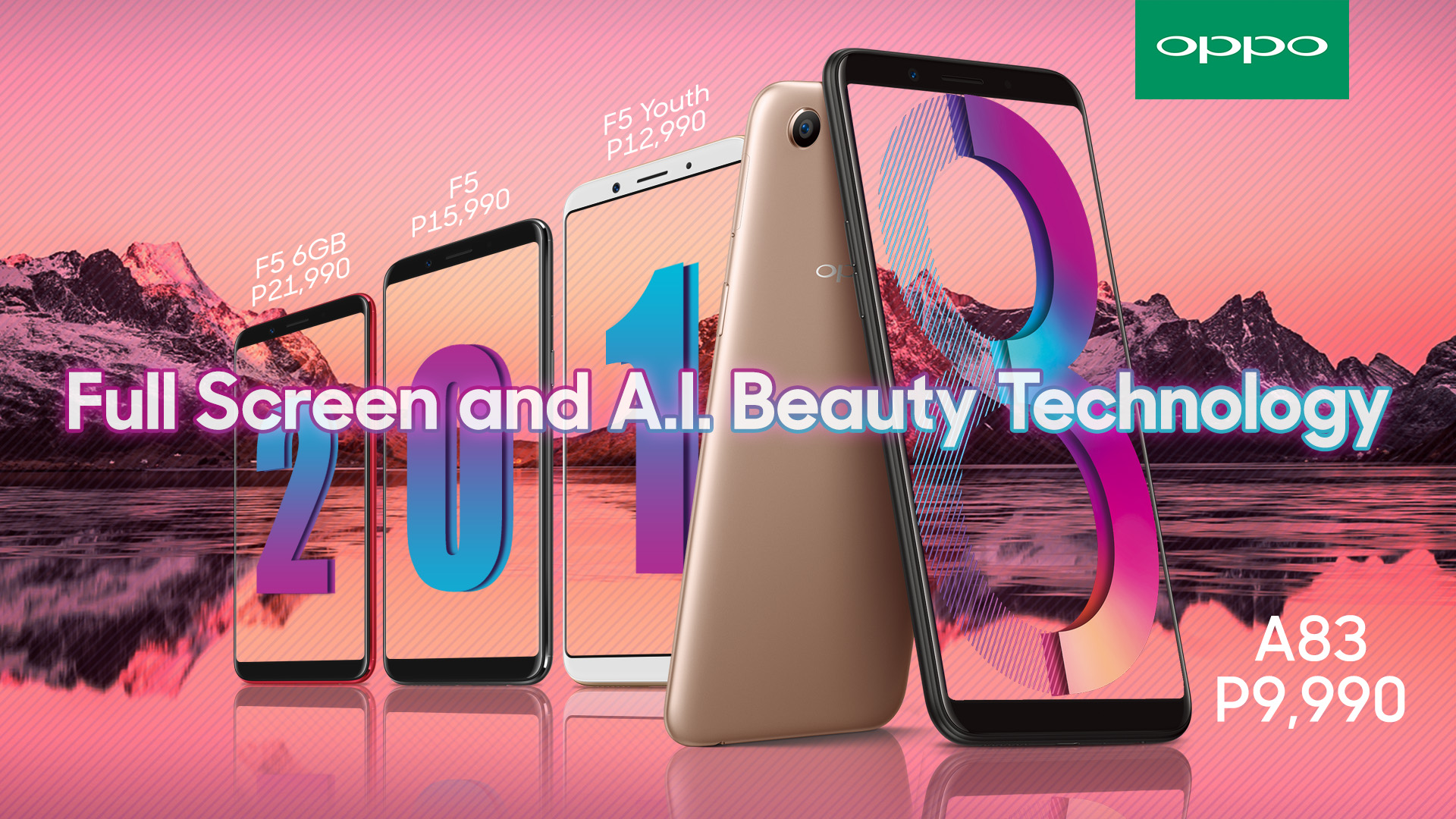 Yes, you all got that right. OPPO Philippines welcomes 2018 with its fourth member of the A.I. Beauty and Full-Screen technology smartphones, the A83. Priced at Php9,990, the A83 disrupts the ­entry mid-range smartphone category with the most affordable 18:9 Full-Screen display, A.I. Beauty Selfies, Facial Unlock, powerful processor performance, and outstanding battery life of up to 13.5hrs.
Featuring a 5.7" HD+ Full-Screen display, OPPO A83 brings out a new immersive visual experience and powerful 2.5GHz octa-core processor performance, similar to the famous OPPO F5 series. Accompanied with a 3GB RAM, the A83 is the perfect smartphone for multi-tasking. Surprisingly, the A83 fits in the palm of your hand at a 5.2" smartphone footprint, making it easy to carry around at just 143g.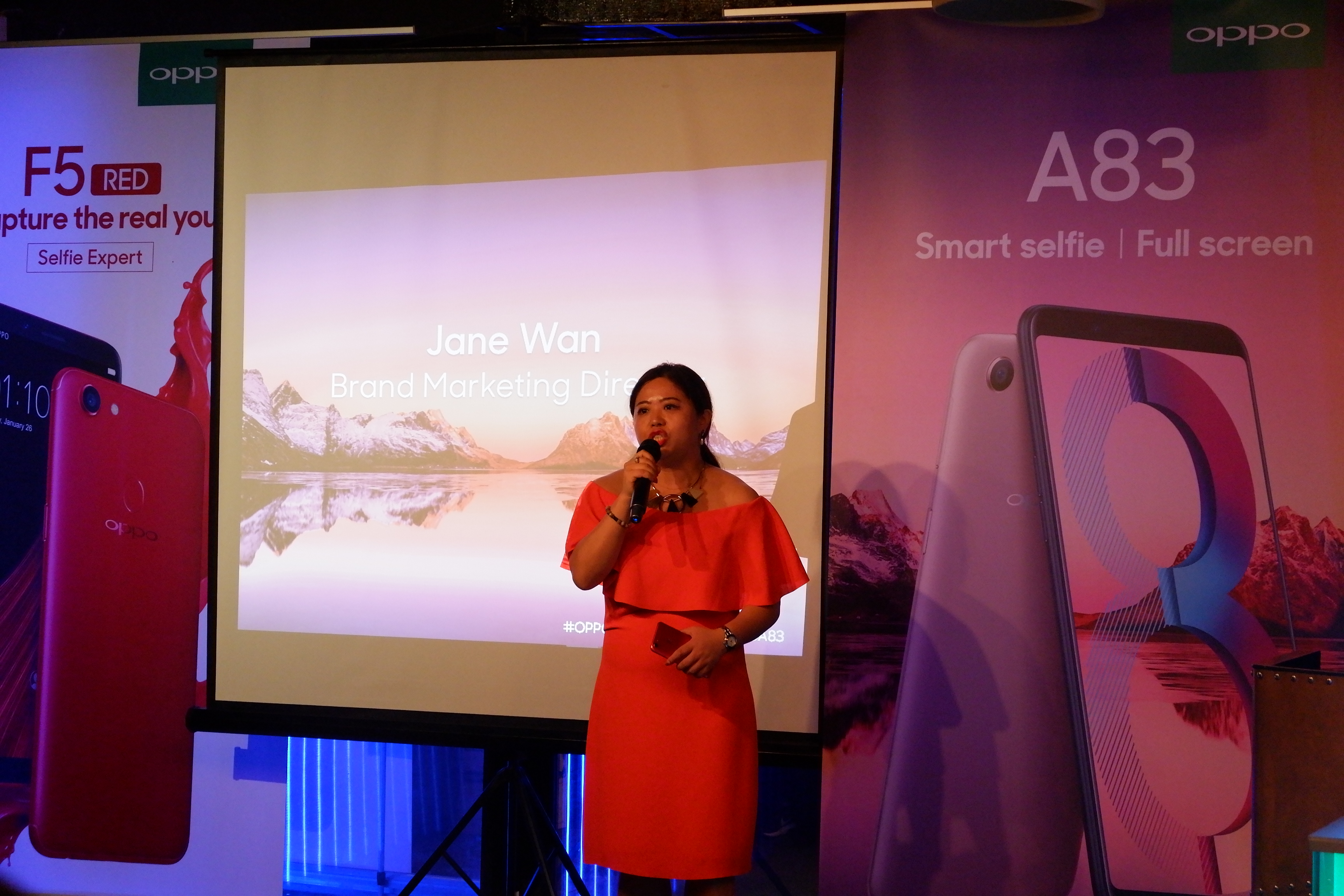 During the recent #OPPONewYearParty, they have officially launched OPPO A83 alongside with the Limited Edition Red OPPO F5.
Adding to the infinite wonders of A83, it carries the leading A.I. Beauty Technology with an 8MP front camera that can detect more than 200 facial recognition spots for a more personalized beautification based on your facial traits. This results in natural-looking selfies without the hassle of adjusting camera settings. It even features an auto mode for A.I. recommended beautification.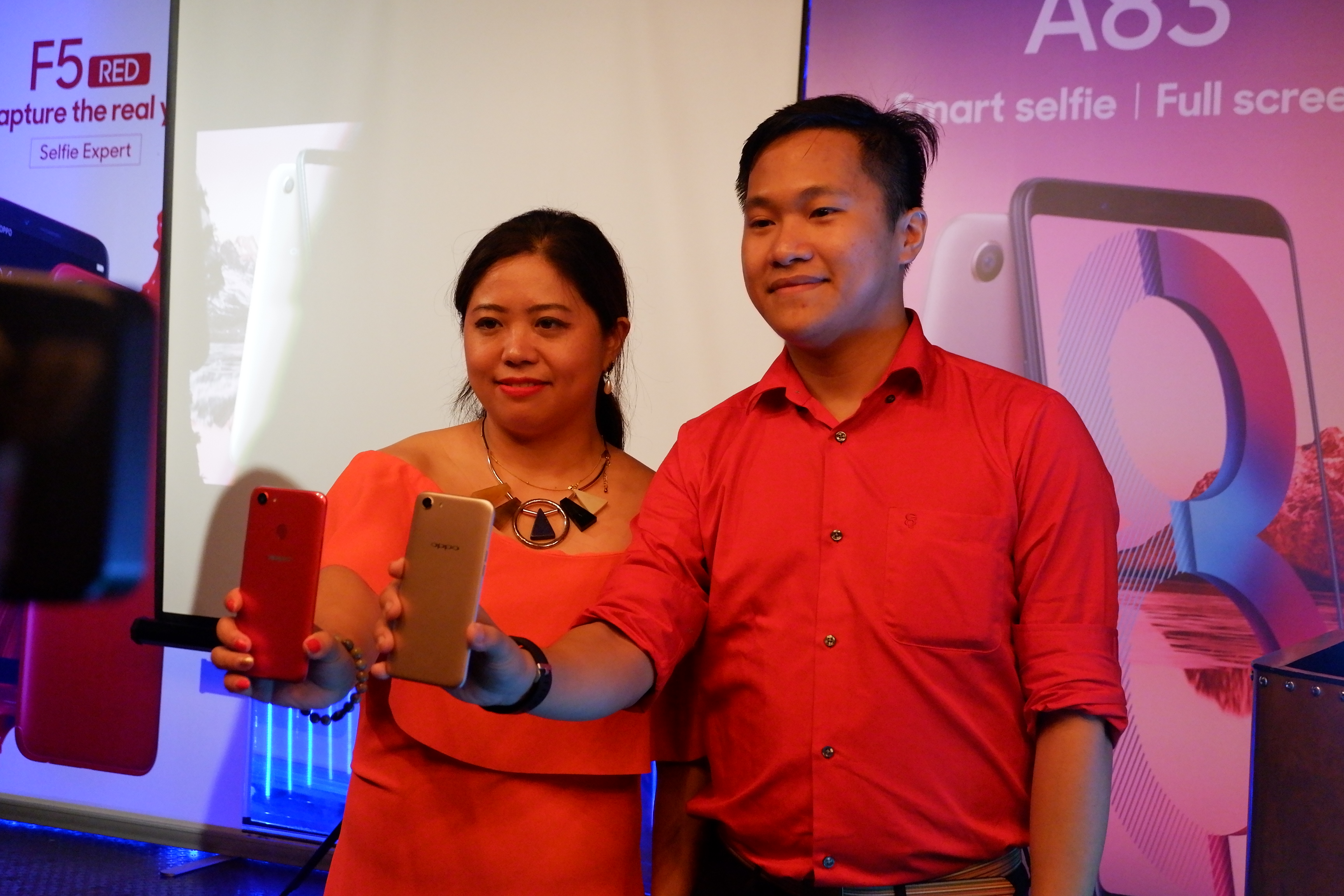 And if you are a hardcore gamer, this gadget will satisfy you. Carrying a 2.5GHz Octa-Core Processor just like the F5, the A83 can carry the latest games in the market with fluid experience such as the Arena of Valor and more.
Gaming will now be more immersive because of its 18:9 ratio full screen that delivers more visuals as compared to older smartphones.
What are you waiting for? Get one now!