VP Leni Robredo steps in as a substitute teacher

Netizens react on VP Leni being a teacher
What will you do if your professor says he is busy and will not be around for your class? You would probably think "hooray for free cut!" as you begin to mentally prepare what you will do in that 1- hour free time.
Maybe you'll get some snacks, review for the next class, or perhaps grab this chance to sneak in a little sleep because of the all-nighter you just pulled last night.
But what if your professor suddenly pops that dreamy bubble you've been planning inside your head when he says that a substitute teacher will be coming to take his place for the day? Major "ugh" is echoing inside your head just now, right?
So, you then start to erase whatever you have been planning in your head and try to focus on class again as the substitute teacher enters the room… but not just any teacher, it's THE substitute teacher.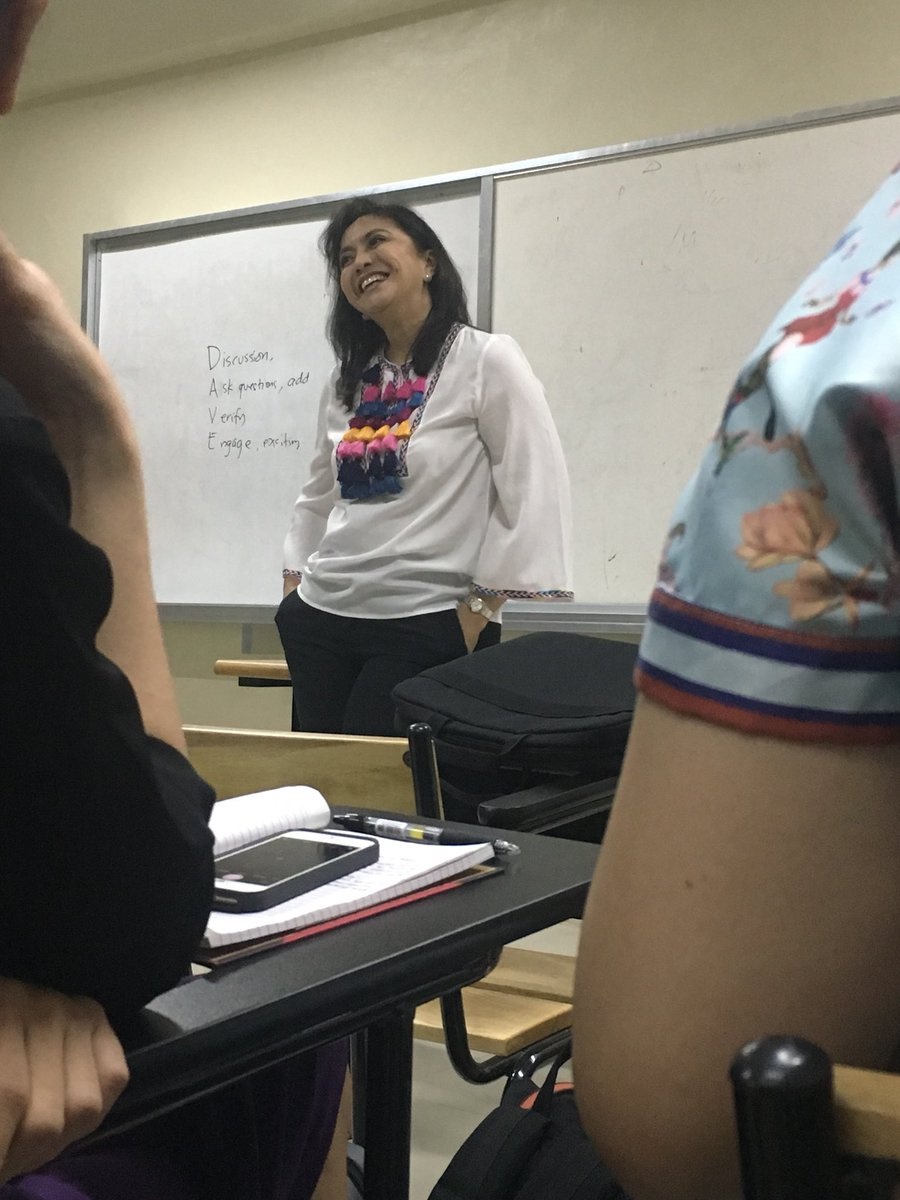 Can't imagine what we mean? Well, take it from this Twitter netizen as she shares who just stepped in class as their substitute teacher.
Reads: "Constitutional professor said someone would substitute him today because he's busy. Didn't know it would be the Vice President of the Philippines"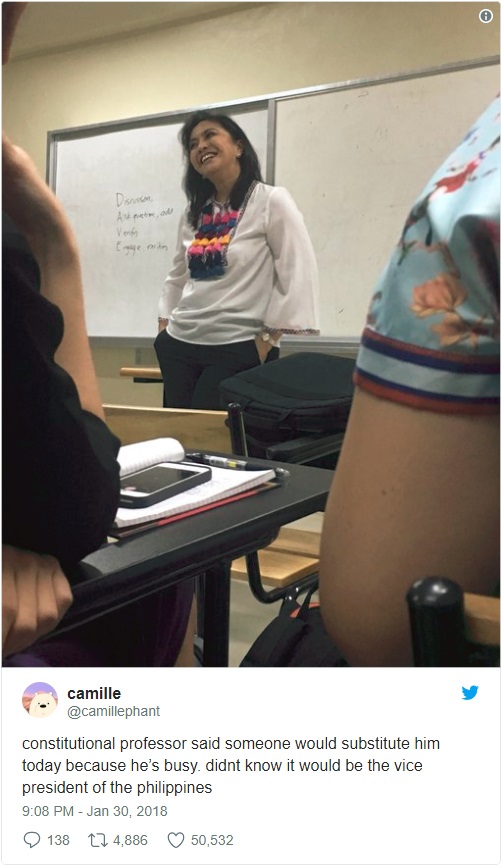 The law students from Ateneo de Naga University gets a surprise when Vice President Leni Robredo entered the room as the substitute teacher for their constitutional law class.
See, it's not just any substitute teacher. Sorry students, but it looks like the class lecture will proceed for the day.
Netizens also reacted on this and it looks like more people are wishing that they can get to have the Vice President as their teacher.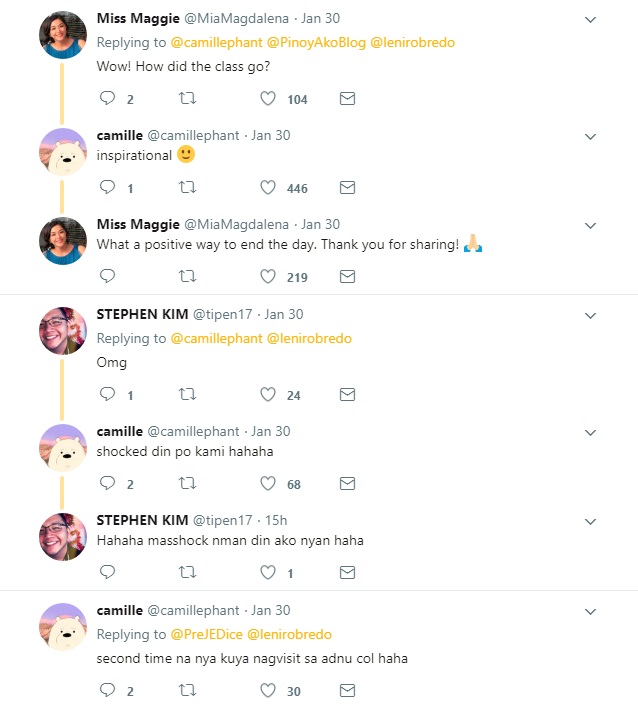 Who wouldn't get shocked, right?



Please go to our school too, VP!



Surely, everyone is all ears in class!
Now, would you dare skip class when the Vice President is your prof? We don't think so. (Post from Twitter netizen: @camillephant)