Woman gets 'blackout drunk' then falls asleep outdoors!
Citizens show concern over woman who was left alone drunk in the streets
What do most people say these days? "Work hard, party harder!" It is something that motivates them to do their jobs well or to study hard because they know that at the end of the day, they can unwind and de-stress. There is nothing wrong with having a little bit of fun, right?
However, one must still know how to set limitations when having a drinking party with friends.  After all, it won't be fun anymore if everyone gets wasted and blackout drunk…
LOOK: On a Facebook post made by one concerned netizen, pictures of a girl sleeping on the streets went viral. According to the post, the girl probably got drunk and fell asleep alone outside. The 'drunk' girl was found in Riverbanks, Marikina City.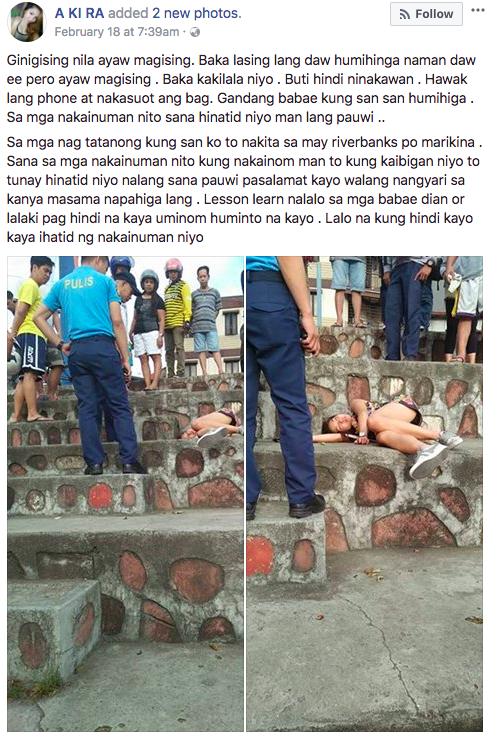 Post reads: "Ginigising nila ayaw magising. Baka lasing lang daw, humihinga naman daw pero ayaw magising. Baka kakilala niyo. Buti hindi ninakawan. Hawak lang phone at nakasuot ang bag. Gandang babae kung san san humihiga. Sa mga nakainuman nito sana ihatid niyo man lang pauwi..
Sa mga nag tatanogn kung san ko to nakita sa may riverbanks po marikina. Sana sa mga nakainuman nito kung nakainom man to kung kaibigan niyo to tunay hinatid niyo nalang sana pauwi pasalamat kayo walang nangyari sa kanya masama napahiga lang. Lesson learn na lalo sa mga babae dyan or lalaki pag hindi na kaya uminom, huminto na kayo. Lalo na kung hindi kayo kaya ihatid ng nakainuman niyo". 
Based on the post, citizens were trying to wake the girl up but to no avail. They assumed that the girl must just be blackout drunk and was left behind by her drinking buddies. Luckily, nothing bad happened to the girl and her phone and bag are also safe.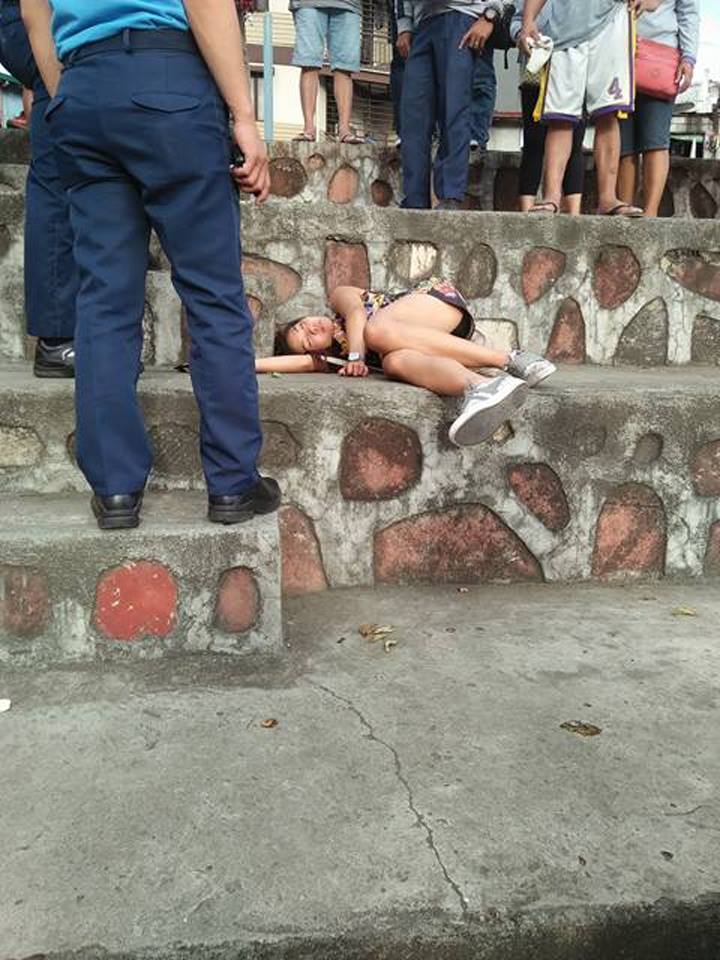 The concerned citizen who posted the photos calls out the friends of the girl who supposedly just left her drunk in the streets. Netizens also call out how irresponsible the girl and her drinking buddies are. Up to this date, there is still no news regarding the identity of the said 'drunk' girl and there are no updates regarding the matter.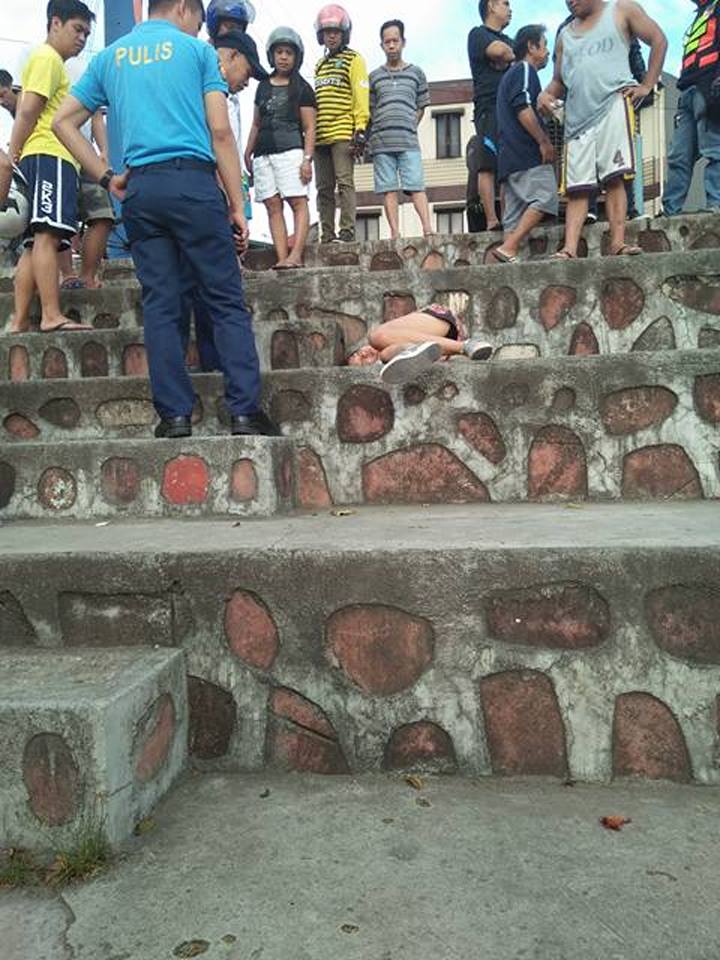 This must serve as a lesson to all who plans on drinking. You should know your limit and should know when to stop. Most importantly, if you feel like you can't go home alone, ask a friend to drive you home or better yet, just stay the night at your friend's house. It's okay to have fun, just don't forget your limitations.
What do you think about this? Share your thoughts!