The LGBT (Lesbian, Gay, Bisexual, Transgender) community's rights vary depending on the country they live in.  While some countries don't have issues about gender (giving equal privileges and rights), others are a bad and even dangerous place for them to be in (some persecute and even execute gays).
In a recent online survey conducted by Planet Romeo (an Amsterdam-based dating and community site and app) in collaboration with Johannes Gutenberg University of Mainz, Germany, with 115,000 gay men all around the globe as respondents, 127 countries were ranked according to the best (HAPPIEST) places for gay men to live in.
The Philippines came in at No. 41 with 4,947 gay men taking the survey.
Let us look at the places where gay men feel welcome, secure, and accepted.
TOP 10 HAPPIEST PLACES FOR GAY MEN
10. Luxembourg
Luxembourg's prime minister Xavier Bettel is the first European Union leader – and the second worldwide leader – to marry someone of the same sex.
9. Switzerland
Governmental discrimination has been constitutionally prohibited. The Constitution of the Swiss Confederation rules out discrimination on the basis of way of life.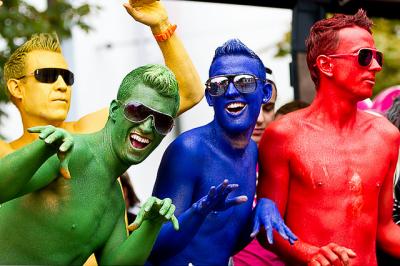 8. The Netherlands
The first country in the world to legalize same-sex marriage in 2001. Same-sex joint and  adoption are also permitted.
7. Israel
Israel was the first country to abolish restrictions on openly gay soldiers serving in the military.
6. Canada
The first country outside Europe and the fourth country in the world to legalize same-sex marriage nationwide after the enactment of the Civil Marriage Act.