Following a wave of complaints, the Movie and Television Review and Classification Board (MTRCB) has initiated an inquiry into the comments made by Joey de Leon, a co-host of the 'E.A.T.' noontime show.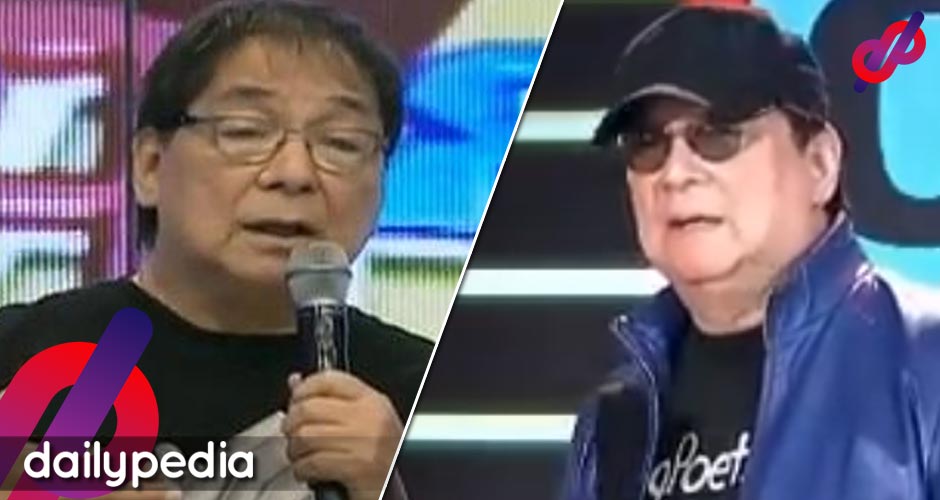 Netizens have decried his remarks as detrimental to individuals grappling with mental health challenges.
The controversial comment arose during the 'Gimme 5' segment on September 23 when a contestant was tasked with listing five objects that can be placed around the neck. Failing to provide an answer, De Leon quipped, "Lubid, lubid, nakakalimutan niyo, lubid," and shrugged off the response.
Numerous mental health advocates swiftly condemned this insensitive comment, which seemed to trivialize issues related to suicide and self-harm.
They called upon MTRCB Chairperson Lala Sotto to summon De Leon for his triggering remarks and to take appropriate action against the show, which is co-hosted by Tito Sotto and Vic Sotto.
Hi @MTRCBgov! Reminding you of the media guidelines on suicide reporting that your office has released/signed up to. Hope you can do something about this show that might be triggering for some viewers. https://t.co/pRtnYco8HC

— RJ Naguit 🌹 (@docrjnaguit) September 24, 2023
In a statement, the MTRCB said, "The Movie and Television Review and Classification Board (MTRCB) shall determine if the same are valid and presumably violative of Presidential Decree No. 1986 and/or its Implementing Rules and Regulations."
Presidential Decree No. 1986 established the MTRCB and bestowed upon it the authority to regulate films and television programs and impose penalties for violations of pertinent laws.
This incident marks a recurrent instance where Joey de Leon has faced criticism for his comments concerning mental health.
In 2017, he issued an apology after facing backlash for dismissing depression as a "gawa-gawa" or fabricated ailment.
Netizens are currently urging the MTRCB to take decisive action, particularly in light of the board's suspension of the rival noontime show 'It's Showtime' due to perceived indecent acts involving hosts Vice Ganda and Ion Perez during a July episode.
For those seeking mental health support, please consider reaching out to the 24/7 National Center for Mental Health Crisis Hotline at (0917) 899-8727, (0908) 639-2672, (0966) 351-4518, or (02) 7-989-8727. Additionally, you can dial 1553 for landline-to-landline calls.