Following IDP Education Limited and Intake Education's official integration last June 19, IDP Philippines is set to stage its first Study World: UK and Ireland Education Expo on October 7, 2023, 12:00PM to 5:00PM at Makati Diamond Residences.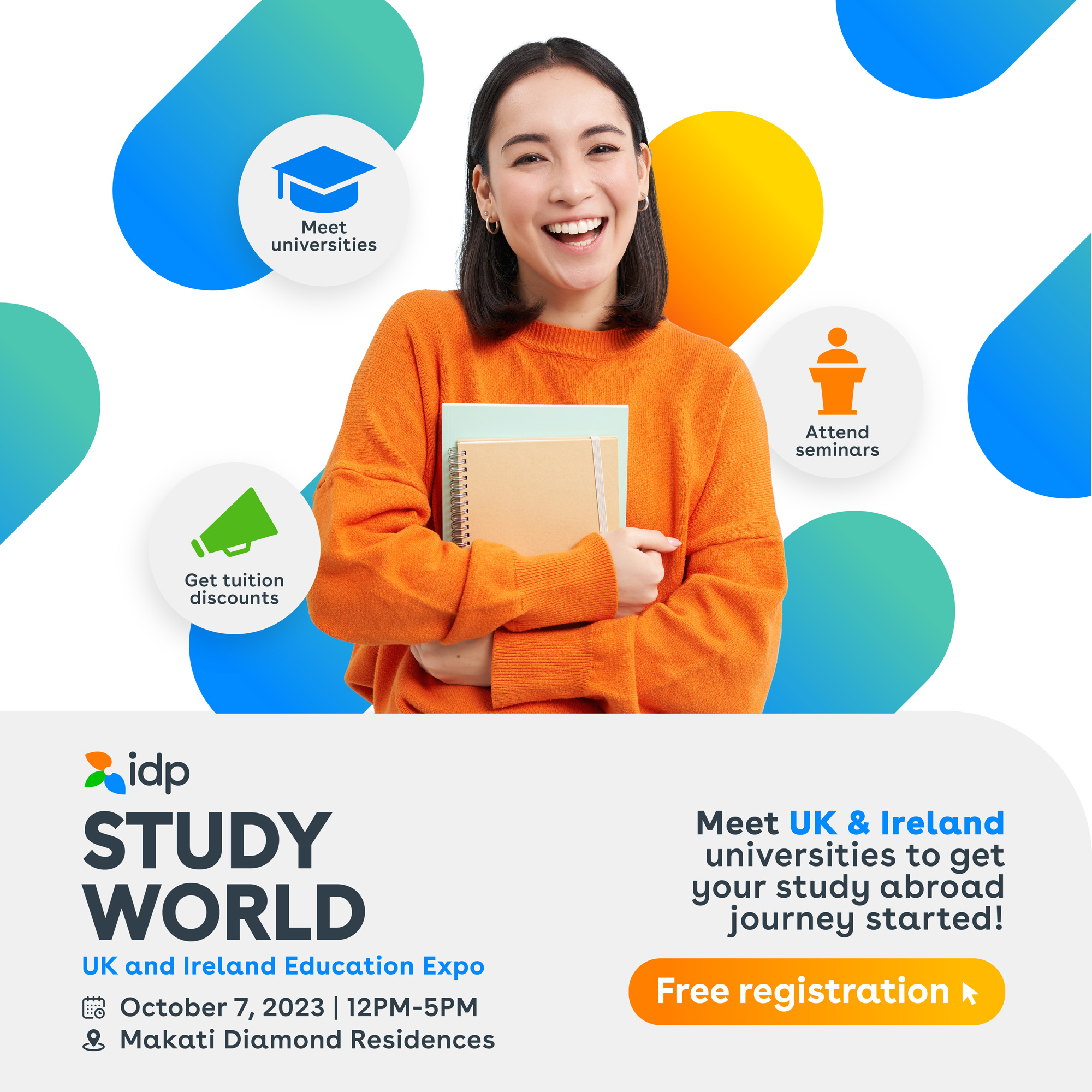 IDP's Study World: UK and Ireland Education Expo 2023 is the country's biggest physical event, dedicated to connecting aspiring international students with university representatives from prestigious schools and universities in the United Kingdom and Ireland.
Students can meet university representatives face-to-face and ask about their undergraduate, postgraduate, and other programs, learn about scholarships and exclusive discounts, campus life, admission requirements, and more.
IDP's Education Counselors will also be present to provide free consultation and study abroad services to attendees. Students can also attend free seminars with e-certificates at the event with topics on 'The Study Abroad Life' featuring an international student from the UK, 'Why Study in the UK' and 'How to Study Abroad'.
Students can also submit their school application, learn about IELTS for UKVI, play games, and win exciting prizes at the event.
IDP Education is a global leader in international education and a proud co-owner of IELTS. We provide free study abroad services from course search to pre-departure and we administer the world's most trusted English language test for Filipinos who want to study, work, or migrate abroad.
Take the first step in becoming an international student in the UK or Ireland. Join IDP's Study World UK and Ireland Education Expo for free! To register, visit this link: https://bit.ly/IDPStudyWorld2023.