The renowned political analyst and former cabinet member of President Marcos Jr underscored the importance of having the Kapamilya news organization, around.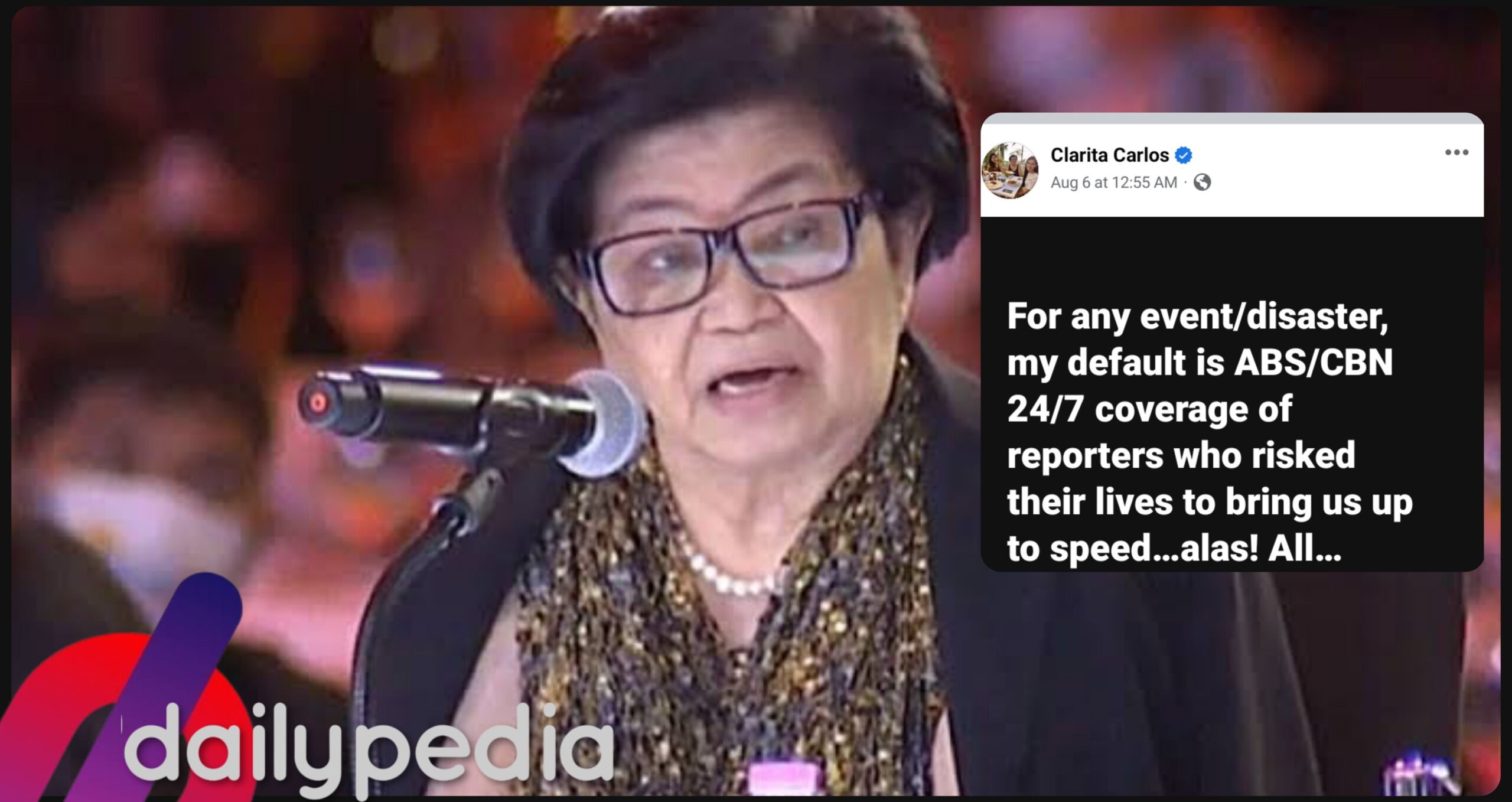 It's sad to say that most Filipinos almost only see the importance of a reliable media organization, in the time of disaster or any major event. Former National Security Adviser, Professor Clarita Carlos, seems to have realized such importance of the mainstream media, when she posted about missing ABS-CBN News, the news division of the embattled media company, ABS-CBN.
ABS-CBN was forcefully shut down by the government over its expired broadcast franchise and alleged violations, in May 2020.
"For event/disaster, my default is ABS-CBN  24/7 news coverage of reporters who risk their lives to bring us up to speed. Alas! All gone now!," posted Carlos on Facebook, on Sunday, August 6.
While some of the political analyst's followers did not completely agree with her post, Carlos actually echoes the common sentiment among netizens, especially the supporters of ABS-CBN. ABS-CBN News remains on air, on different platforms today, but it is arguably far from its former glory. The news division was previously regarded as one of the biggest and most reliable during its prime. It can be recalled, ABS-CBN aired various regional editions of the flagship newscast, TV Patrol, as well as news magazine programs that catered to regional audiences.
Carlos, regarded for her stern comments on political issues, somewhat ignited confusion among viewers and Kapamilya followers, especially that she has shown support for the previous administration. In January this year, she stepped down as President Ferdinand Marcos Jr's national security adviser.