Netizens do not agree with Paul Soriano's claim that his wife Toni Gonzaga is the most powerful celebrity in the Philippines.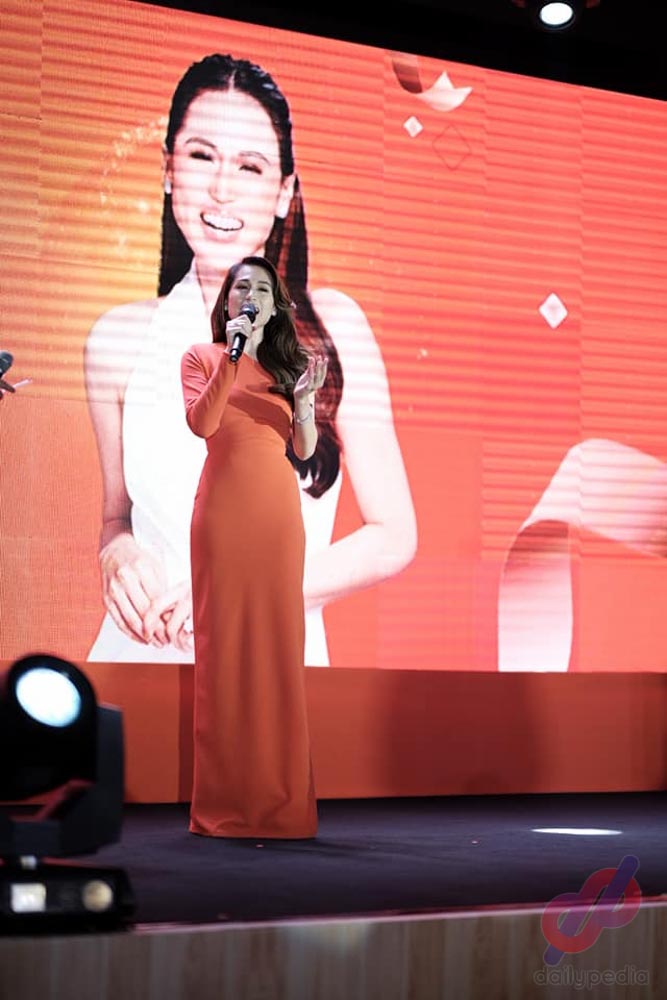 The commercial and film director/producer made this claim at a press conference held at Manila's Winford Hotel on Tuesday. He implied that influential people were among those who had been critical of Gonzaga.
"You know, honestly, outside looking in, if I can a step back and just, you know, from a perspective of not being her husband, or her producer or her director… And just outside looking in, I really believe Toni is probably the most powerful celebrity today," Soriano said.
He added, "Only because the criticisms and the hate that she's getting are from equally powerful people, too. You don't rattle relevant people if you're not doing something better than them, 'di ba? And you know, of course, you know, I'm her husband, and I'm very extremely proud of her. She's also one of the strongest people I know, right." 
View this post on Instagram
Gonzaga is the strongest person he knows, according to the director/producer. He said that even in Gonzaga's most vulnerable moments, she chooses to get up and face the camera; in fact, she could have easily moved on and gone somewhere else, but she didn't.
Soriano expressed that his wife chose to create her own show; make a concert; make a film, head-on. He commented, "If that's not powerful, I don't know what is, right?"  He added, "So I really believe she's one of the strongest and most powerful women in the Philippines today. And she's not stopping. So that's quite remarkable."
Netizens proceeded to bash Paul, bringing up everything they don't like about the couple and the host.
me trying to hit that 1000 word count essay: https://t.co/4UIikGlrWP

— miss scor retirement era (@notscorsaguin) December 6, 2022
He's not lying. Most powerful mkapag lugmok sa Shoppee.

— nadaya betty (@tokwamasarap) December 6, 2022
The most hated celebrity couple in the country, anything they endorsed binoboycott ng publiko. Toni Gonzaga is the new Kanye West.

— Ricky S (@saudiboy2) December 6, 2022
the most powerful celebrity in question…

— pau⁷ crap (@pauwikans) December 6, 2022
Hoy ikaw @paulsoriano1017 anong most powerful celebrity today si Toni Gonzaga? Namamalikmata ka ba? Kapal ng mukha mo ah. Walang wala nga yan sa kalingkingan ni Sarah Geronimo anak ko. Mahiya ka nga sa pinagsasasabi mo. Lumugar ka. Starlet lang yang si Toni. Boses palaka. https://t.co/sYbKqvqPjl

— Mommy Divine (@momshiedivine) December 6, 2022
Let other people praise you. Never do it yourself.
– Proverbs 27:2
🙄🙄🙄

— Lui5 ❌ (@brolui5) December 6, 2022
He thinks that Toni Gonzaga her wife is the most powerful celebrity…😂😂😂

— 🩷JuanMigRiveraLegazpi💚 (@JMRivLegaz) December 6, 2022
Kili kili power.😂 https://t.co/GPnaGhvrrM

— AltGMA🌈 (@KafosoMo) December 6, 2022
Paul Soriano: "You will never be Toni Gonzaga." https://t.co/AeXzeiKQk4

— Anyujin Domingo (@fischldiokno) December 6, 2022
asawa mo yan eh, shempre most powerful celebrity today yan https://t.co/NpL7ncWqvq

— Sehun Araullo (@vicentejian) December 6, 2022
Paul claimed to have observed Toni's professional trajectory after her much-maligned network transfer.
Toni plans to celebrate her 39th birthday with a concert at the Araneta Coliseum on January 20. The concert, titled 'I Am Toni' will celebrate her long career in the entertainment industry.