Albie Casiño has decided to go with the latest joke that likens his appearance to that of a cat.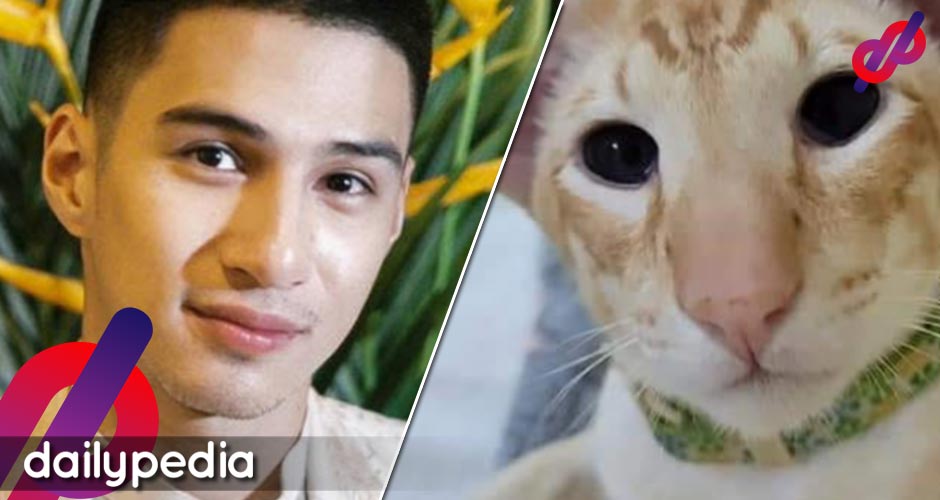 Netizen Alexis Ablaza was the first to compare the actor and a photo of a domestic cat, saying that the two shared physical facial similarities.
Other netizens agreed that Casiño does look like a cat.
Instead of getting offended, the actor decided to just go with the joke.
Last week, Casiño changed his profile picture on Instagram into a picture of the said animal.
He shared a meme of the cat's photos appearing when his name is Googled.
"THIS IS GETTING OUT OF HAND," he wrote with laughing emojis.
His followers praised him for being a good sport, unlike other celebrities.
https://twitter.com/jesinthezone/status/1560434317217890304?t=8EUzWCPgGD3b7WiF-0itrg&s=19
https://twitter.com/gwapitotamus/status/1559938261786968064?t=V3dG9azyPq3wgHUIX3f70A&s=19
not the albie casiño cat

— lipsé (@lipsce) August 19, 2022
https://twitter.com/yb3ra/status/1559872246742908929?t=Cy2bYlgDri5PqKXWZnYt4g&s=19
The cat's owner is a certain Ryan Casiño, unrelated to the actor.
Casiño started his career by becoming a housemate on Pinoy Big Brother: Kumunity Season 10.