Social media influencers Jinky "Madam Kilay" Cubillan-Anderson and Rosmar Tan went at it on social media over their skincare products.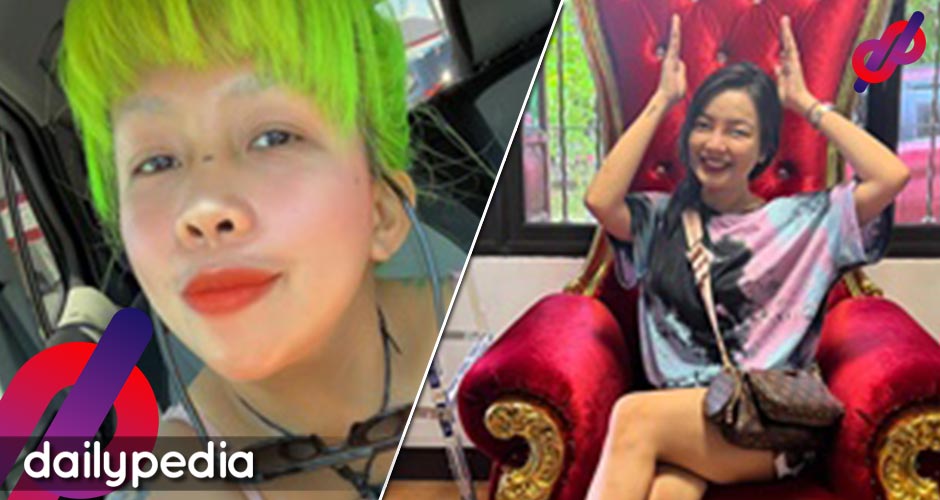 Madam Kilay accused Tan of copying her product without an effort to hide it.
"Gaya gaya ng packaging pati ba naman manuf pinagaya mo na lahat!! Bagay ngasayo pangalan ng product mo! Ang epek ng mga product ko kopyang kopya iisa manuf eh galing galingan moah! Dami mo na kaaway dahil manloloko ka wla kang FDA!" she wrote on Facebook.
She said Tan frequently stiffs her customers because her product allegedly doesn't deliver the desired results.
"MATAGAL KO NANG NAPATUNAYAN ANG Slimming K- By MKsmetics product ko 2020 pa Lang MALAKAS NA SA MARKET wag mo igaya SA kakalabas mo Lang product Tapos ikaw model na payat ka naman talaga. NILOLOKO MO TAO GUMAMIT KA NG SARILI MONG INGREDIENTS! At least ako may before and after na LITERAL!" she added.
Tan didn't hold back and repeatedly took shots at her fellow businesswoman. She suggested that Madam Kilay do more activity on TikTok to get more engagements instead of using her name to boost her clout.
Tan also said she knows nothing about Madam Kilay's products.
In response, Madam Kilay accused Tan of undergoing plastic surgery.
"Ako nananahimik sa totoo lang, ni hindi nga ako active sa TikTok, hindi naman ako TikToker na nagba-bra tapos sasayaw. Kung hindi mo lang ginaya ang ingredients, label, at packaging ng product ko, eh do manos tayo!" she wrote.
Tan denied the accusation, saying she got an enhancement but not surgery. Her younger photos and her current appearance have huge differences; netizens pointed out.
"Enhance kasi yung ginawa yung tinusok lang ng karayom, iba po kasi yung retoke,
"Ow Naman bat ba pinoproblema nyo beauty nya o kung nagparetoke sya Ang mahalaga nakakatulong na sya sa kapwa nya di na sya pabigat sa pilipinas," she said in a live session.
Their exchange didn't end just yet. Tan's most recent form of attack was informing the public that Madam Kilay is pregnant with her husband, something only a few people knew about.
"Nauna ka pa tlga sa balita! Bastos ka!!! Sakto May FB live ayuda day ako rerebatan kita ng malupet para lalo kang mapraning! Wag ang anak ko sinasabi ko sayo!!! Dito ka sa akin ma-ooblag!" Madam Kilay said.