Now the second most followed Filipino celebrity on the social media platform, Liza Soberano is poised to make an acting comeback this year.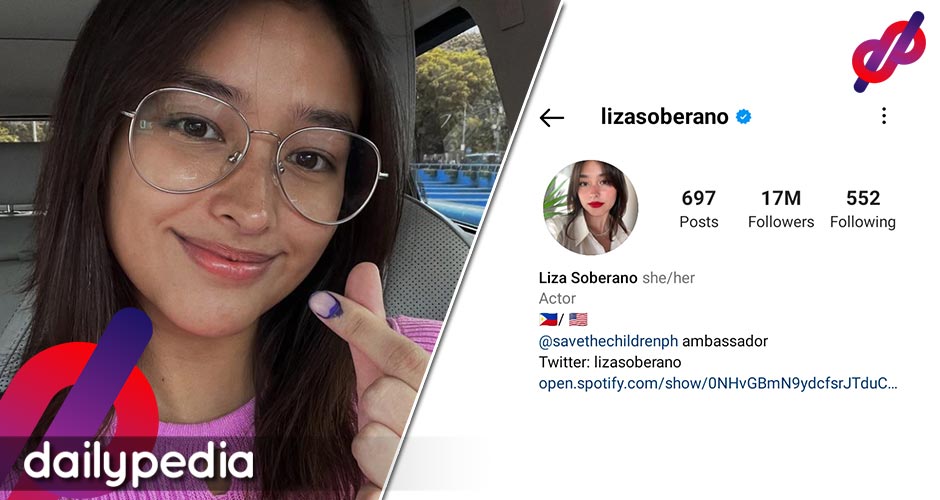 Kapamilya actress and the other half of the popular love team, LizQuen, continues to keep her strong social media presence amid showbiz inactivity in the past two years. Soberano and her reel-to-real sweetheart, Enrique Gil, are still yet to make their showbiz comeback this year.
Be that as it may, the actress has kept her place as one of the most followed Filipino celebrities on various social media sites, especially on Instagram where she is now the second most followed Filipino. Soberano is notably one of the very few Filipino stars whose single Instagram posts can reach up to 1 million likes. Her fellow Kapamilya star, Kathryn Bernardo, has also been able to accomplish such a feat.
This month, Soberano's Instagram followers breached the 17 millionth mark, after attracting more than 200,000 followers in the last two months. Assuming she keeps the current pace, her followers are expected to swell to 18 million in less than a year. Her highly anticipated comeback, however, should expedite the process.
Liza and her partner, Enrique, last appeared on the ABS-CBN primetime series, Make It With You, which got canceled in 2020, in the wake of the pandemic and the ABS-CBN shutdown. The couple is expected to star in their comeback TV series and movie within the year.
Soberano also maintains huge following on other social media platforms, including TikTok where she has 3.5 million fans, albeit her virtual inactivity in the past six months. On Twitter, she has 4.7 million followers. The actress has no personal facebook page, but a fanpage dedicated to her has 3.2 million followers.
On Instagram, one of the latest posts the actress made is one where she proudly shared to her followers that she voted for the first time, in the recently-held 2022 national polls. Soberano is a proud 'Kakampink'.