The outgoing Vice President is currently in the Big Apple with her three children to attend the graduation ceremony of her youngest at the prestigious New York University.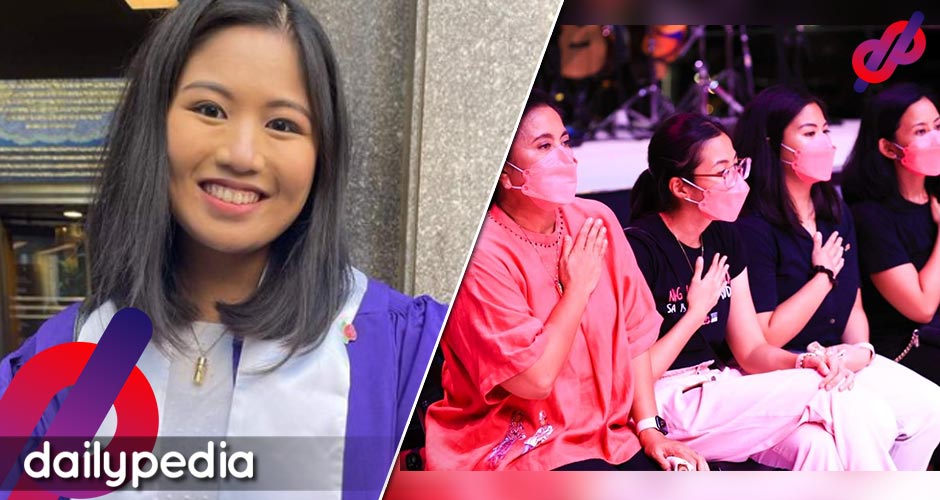 Guess who can claim they're 'so New York' without making people raise their brows?
it's the Robredos! 
Vice President Leni Robredo and two of her daughters Tricia and Aika, flew to the United States on May 14, to attend Jillian's graduation rites at the New York University.
The youngest of the Robredo daughters, Jillian is graduating with a double degree in Mathematics and Economics, after four grueling years. 
VP Robredo shared on facebook how she brims with pride and awe–realizing her youngest is already graduating. 
"Parang papasok palang college, then, sa isang iglap, tapos na (It's like she just entered college, and then in a blink, she's already graduating)," she said.
Before flying to the US, VP Robredo offered an apology to her supporters for not being able to meet and thank everyone who helped her during the campaign.
"My daughters and I are leaving for New York today to attend Jillian's graduation. We will be gone for a few days to just spend time with family and take a well-deserved rest before all of us restart the lives we have put on hold. This is the first time since my husband died in 2012 that we will be traveling again as a family with no work to take care of.
"I also have thousands of unread messages on my phone and emails I need to take care of. I am sorry if it is taking a while to answer everything," she added.
Robredo is just a few weeks away from completing her tenure as the 14th Vice President of the Philippines. 
During her thanksgiving rally for all her supporters on May 13, she promised to oversee the preparations for the launch of the Angat Buhay, a non-governmental organization, which is slated to go operational once she vacated her vice-presidential post at end of June.
"While I am away, I will still be on top of the preparations for the launch of Angat Buhay NGO. The entire OVP Family is making all the preparations for the official turnover of the office to the duly elected 15th Vice President," she shared.
Robredo is set to relinquish her duties to presumptive Vice President Sara Duterte, who will get sworn into office, on June 30.