Pro-Uniteam lawyer Bruce Rivera took a lot of heat for mocking those who had to take the Bar exams more than once.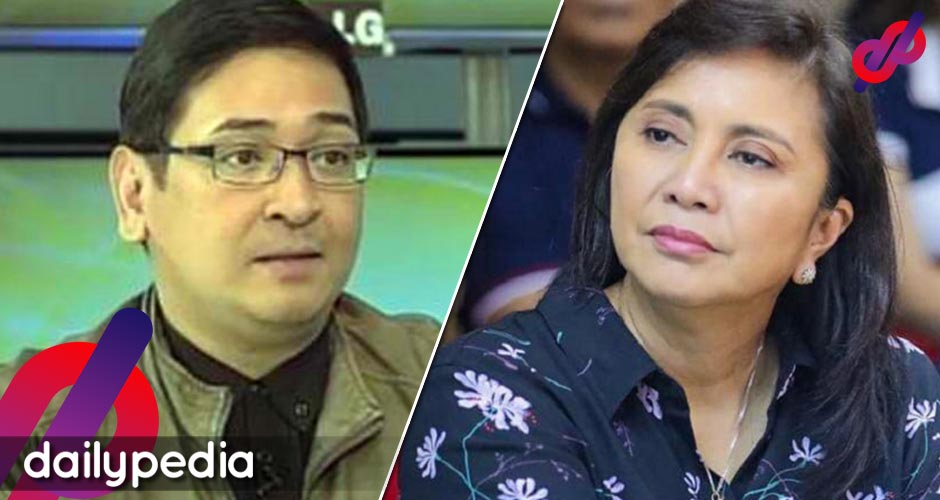 In a Facebook post, he noted how Davao City mayor and vice-presidential aspirant Sara Duterte only took the exams on the first try, unlike "others."
Despite not mentioning a name, netizens thought Rivera was referring to either Sen. Kiko Pangilinan, who is running against Duterte, or Vice President Leni Robredo, who was most likely the attorney was talking about.
"Si Inday Sara passed the Bar Exams on her FIRST try and was admitted to the Bar in 2006.
Pakitanong sa iba ilang beses sila kumuha ng Bar Exams," Rivera wrote.
Kakampinks then challenged Rivera to compare the achievements of Bongbong Marcos and Robredo.
Oh dun naman tayo sa kandidato nyo pagkapresidente. Si VP Leni finished her degrees and passed the bar even without billions of pesos of ill-gotten wealth. Pakitanong sa iba bakit wala sya kahit isang college degree. pic.twitter.com/AO3WtFPBrc

— Jason (@call_me_jas0n) April 4, 2022
Other lawyers highlighted that it doesn't matter if one had to take the Bar exams multiple times as long as they passed them.
Associate Justice Marvic Leonen was one of those who noted that failing didn't matter.
there is none.

— Marvic Leonen — maroon check (@marvicleonen) April 4, 2022
Some lawyers did not pass the bar on their first take and some got kicked out of their law schools and have finished it elsewhere.

Our journeys to become lawyers are not the same. In the end, it's who you become and what do you serve that ultimately matter.

— Emil Marañon III (@13thFool) April 4, 2022
https://twitter.com/helterskelt3rrr/status/1510959596701380610?s=20&t=LA5XlAw51NoQ4AKJu8fFIQ
Attention: Bruce Rivera
Sila ang magkatunggali. pic.twitter.com/ZyH4xeUvua

— Miss Maggie (@MiaMagdalena) April 4, 2022
Robredo has always been open about her failure to become an attorney the first time she took the Bar exams. At the time, she was a mother in law school juggling multiple priorities.
Madamme President Leni Robredo well done 💅🏽 pic.twitter.com/aK7FZName0

— 𝗠𝗜𝗚𝗨𝗘𝗟 #LetLeniLead 💕 (@MrMiguelDeLeon) April 4, 2022
Rivera clarified that he didn't refer to Robredo.
"…my post was never a swipe at VP Leni, who is not running against Inday Sara," he wrote.
"The fact remains, Inday Sara does not believe in mudslinging others to inform the people of her qualifications and we regret feelings being hurt by informing the Filipinos that she was fortunate enough to pass the Bar on her first try," he added.
Masbate Senior Provincial Board Member Jason Arevalo also slammed Rivera.
"This kind of thinking is no different from saying that if a lawyer does not graduate from the Big Three: UP Law, Ateneo, and San Beda, he is of the inferior kind," said Arevalo.
"And I am most certain you'll agree with me, Atty. Bruce, that discriminating against a fellow lawyer for being a second taker yet being silent about a college dropout who claims to be a grad from an Oxbridge school with no compelling proof except a special diploma is the height of prejudice," he added.
Former Comelec Commissioner Rowena Guanzon could care less if a candidate is a lawyer. What matters to her is the contributions under that candidate's name.
It is not about passing the Bar. The Question is what have u done for the good of poor people. My President is #LeniRobredo2022 , a lawyer, Vice President of the Philippines. https://t.co/RBLpLHwsf6

— Rowena Guanzon (@rowena_guanzon) April 4, 2022
A lot of big names like late senator Ralph Recto failed the Bar exams the first time.
It is never right, even by way of innuendo, for a lawyer to condescend another lawyer just because he/she did not pass the bar examination the first time. Passing the bar exams is never the measure of the decency, honesty, integrity and intelligence of a lawyer.

— Mel Sta.Maria (@attymeltweet) April 5, 2022