Communist Party of the Philippines founder Jose Maria Sison denies advising the presidential campaign of Vice President Leni Robredo.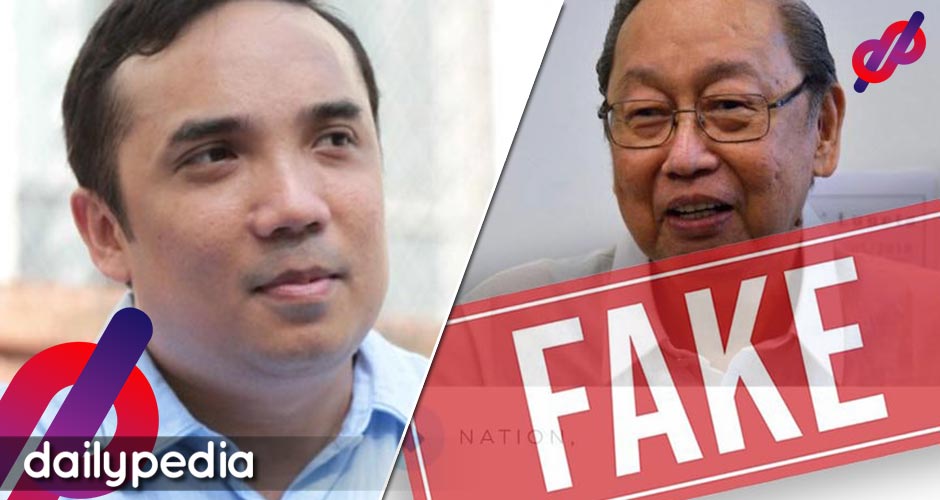 A screenshot of a news report by Journal Online titled "Joma admits advising Leni" has circulated on social media.
Sison clarified to Philstar that the headline is completely fake.
"I have not been advising Leni Robredo, although I think that she is a far more qualified candidate for president," he said, adding that Ferdinand Marcos Jr. has "no qualification but to campaign with too much money from the bureaucratic loot of the late unlamented fascist dictator, Ferdinand Sr."
Robredo spokesperson Barry Gutierrez also said the article is false.
Absolute lie. Nabaliw na yata yung writer. Desperate much? pic.twitter.com/8zXgse8lEF

— Barry Gutierrez (@barrygutierrez3) April 22, 2022
Robredo has mentioned before that her camp won't collaborate with groups that use violence to achieve political goals. But trolls continue to associate her name with the leftist groups in the country.
The story, which claims to have just quoted Sison's statement carried by Ang Bayan, also said that Gutierrez is in talks with a consultant from the National Democratic Front of the Philippines about campaign strategies.
Gutierrez is a former congressman under Akbayan, a reputed rival of the CPP.
"I presume that the Ang Bayan, official publication of the Communist Party of the Philippines, will deny the fake report," Sison said.
So, I asked: pic.twitter.com/QR18ol49xV

— Jonathan de Santos (@desamting) April 22, 2022
Ang Bayan, based on its website, has nothing to do with Sison's alleged statement.
"There was never such a news item published in Ang Bayan," CPP chief information officer Marco Valbuena said in a statement.