Both De Guzman and Domagoso recently confronted 'tough' moments in their presidential bids. The former survived a shooting incident and the latter nosedived into the chaotic depths of the #WidthdrawLeni scandal he started.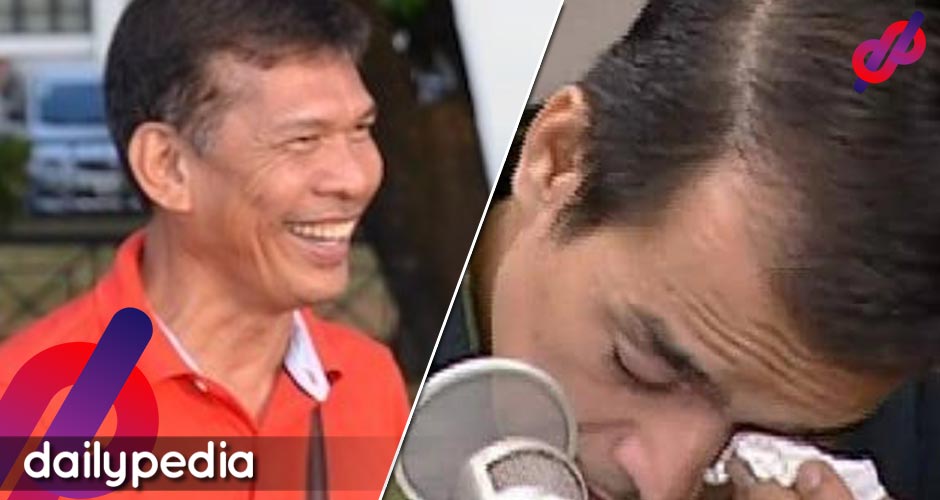 As presidential candidates go full swing in hitting the hustings, and with just a little over two weeks remaining before the anticipated, even dreaded, May 9 national polls, the pressure is unexpectedly at its highest for everybody gunning a post. That pressure is even more debilitating for the presidential candidates, who are required to hop from one island to another to woo voters. That said, you can't expect everyone to always keep their cool. Not everybody can "chillax" in this political weather, where contenders naturally hurl each other criticisms, even fabricated controversies.
One can say that the current presidential race has already come to a point where it is already a two-way battle: this time it's between the defeated 2016 vice-presidentiable and former dictator's son, Ferdinand 'Bongbong' Marcos, and the current vice president, Leni Robredo. That said, there is entertainment teeming around the Marcos-Robredo rivalry, especially at this point of the election when the opinion poll laggards are desperately making a scene to steal the attention from the two front runners.
Take for example, on Easter Sunday, April 18, when the three presidentiables Manila Mayor Isko (Moreno) Domagoso, Senator Ping Lacson, and former Defense Secretary Norberto Gonzales held a presser at the Manila Peninsula Hotel.
It was a press conference that everyone, except Domagoso, thought would see the presidentiables collectively declaring their intent to finish the race, regardless of its outcome. Although of course, that's now what happened, as confident Isko went off-the-script and called upon VP Robredo to withdraw, because as he said, maybe one of the laggards has a better chance of defeating survey front runner, Bongbong Marcos.
That call made by Domogoso inevitably opened a can of worms, with many critics suspecting his participation in the presidential race to be merely an attempt to ensure the return of the Marcoses to power. Is he just a pawn to keep Robredo's support network from swelling? Groups who previously backed and even initiated the call for a Domagoso presidency have now shifted to Robredo. Their common denominator: they are fighting to keep the Marcoses from returning to the Malacañang.
Domagoso's recent tirades against Robredo do not make sense at all. If somebody is trying to win a presidential race, there are only two ways to claim the top spot: attack the first placer or mind their own business. But we've seen the Manila Mayor's recent accusations so far, to be all directed towards VP Robredo. Does that make sense at all, considering he is trying to claim the lead from Marcos Jr? Domagoso's troll-like behavior is on full display, and if it is true that he is merely a Manchurian candidate working for the Marcoses, then time must be utterly running out for him, that he now needs to take his assaults up a notch.
Domagoso's response to the controversies he made himself is the exact opposite of another presidential aspirant, Leody de Guzman. The labor leader and Partido Lakas ng Masa standard-bearer got caught up in a shooting accident in Bukidnon recently. Ka Leody didn't make it about himself even though his life was threatened. Instead, he condemned the violence and used the incident to speak about the plight of the Manobos. He called on other candidates to condemn the violence too, which they should. 
It is also easy to figure out the stark contrast between the two presidentiables in how they carry out their respective sentiments against the Marcoses. While Domagoso has presented himself as an alternative for the Marcoses, and he has attacked Marcos Jr. using the estate tax issue, the mayor has notably shifted his assaults to Robredo, whom opinion polling firms suggest to only place behind the ousted dictator's son. 
De Guzman, on the other hand, has never allowed his anti-Marcos campaign weakened. The difference is glaring, which leaves the question once again–is Domagoso really trying to win the presidency, or is he merely trying to keep Robredo from beating Marcos Jr?