The new group backing the presidential and vice-presidential candidacies of Manila Mayor Isko Moreno and Davao City Mayor Sara Duterte-Carpio has briefly talked about why they do not like presidential aspirant Ferdinand "Bongbong" Marcos Jr.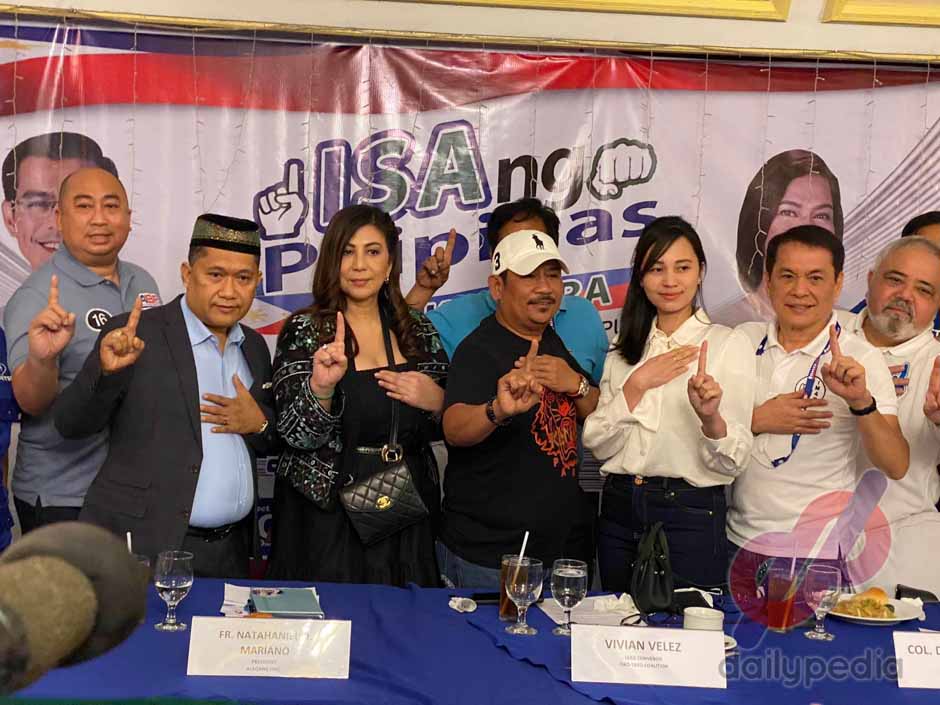 Lead convenor Vivian Velez first noted that as a die-hard Duterte supporter (DDS), there was no way she'd support the dictator's son.
"Bago namin 'to naisulong, napagusapan namin. Although he is neutral [President Rodrigo Duterte], we went through the process of elimination. Definitely, he is not endorsing Bongbong Marcos. He is not supporting him, he is also not supporting Leni [Robredo]," said Velez.
Duterte previously called Marcos Jr. a "weak leader" and alluded that he uses cocaine.
"It is a no-brainer for us to choose Isko because we think he is the best candidate for president," she added.
The actress clarified that the "Isang Pilipinas" is independent of the candidates they advocate for. The group consists of zero politicians and only pure supporters.
"This is a supporter's initiative. Hindi kami nagpaalam kay Isko, Sara. Ito ay karapatan to support whomever we want to support," she said.
Velez noted that the surveys don't hold that much weight since the results are easily manipulated.
"There's always a chance kaya kami nag-samasama na, nakita na namin yung landscape. Alam natin mga survey nababayaran lang naman. Maraming silent majority and we are askin them to come out at para malaman kung sino talaga ang nag-lilead at this point."
She also said that they couldn't back Vice President Leni Robredo because she allegedly paints the country in a bad light.
"Pag pula ang nanalo, may away nanaman. Pag dilaw pink ang nanalo, may away na rin yan. Kaya gumitna na tayo kay Isko Moreno at Sara Duterte."
Arafat Kusain of the Autonomous Region in Muslim Mindanao (ARMM) alluded to the fact that one Malacañang hopeful shouldn't be voted because they rarely speak about their policies.
"Pumili tayo ng Pangulo na alam natin kayang humarap. Mahirap pumili ng presidente na hindi humaharap sa taong bayan. Kailngan yung may malinaw na plataporma. Mahirap kung kukunin mo na hindi humaharap sa mga debate,"
Independent film producer Edith Fider, a former "Dilawan," also said she simply "hates" the Marcos family.
"For 35 years lumalaban ako for the Dilawan. Hate na hate ko yung mga Marcos eh."