Presidential aspirant Bongbong Marcos' son, Sandro Marcos, nearly had his watch stolen during a UniTeam caravan.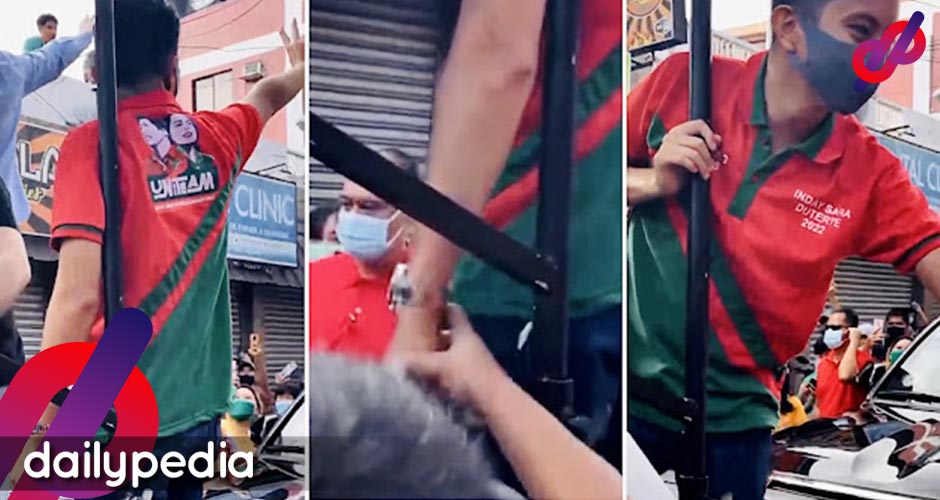 The younger Marcos seeks a congressional post in Ilocos Norte's first district. He decided to support his father's campaign by attending their home region's caravan in Bangui, Ilocos Nort.
In a video shot from the crowd's point of view, Marcos is seen waving at supporters. As he's doing that, someone from behind reaches for his right wrist, where his watch was strapped on.
Marcos immediately pulled his arm away, turned around, and greeted more supporters.
Similarly, in the rally of the older Marcos held at the Philippine Arena, a supporter had her wallet stolen, which contained P19,000.
Marcos spokesperson Atty. Vic Rodriguez called the incident "black propaganda."
"Hanggang ngayong araw na ito e may mga black propaganda, yung mga cheap political gimmicks na kumakalat [Until this day there is black propaganda]," he said.