Presidential aspirant Leody de Guzman surprised netizens with his latest criticism of Vice President Leni Robredo.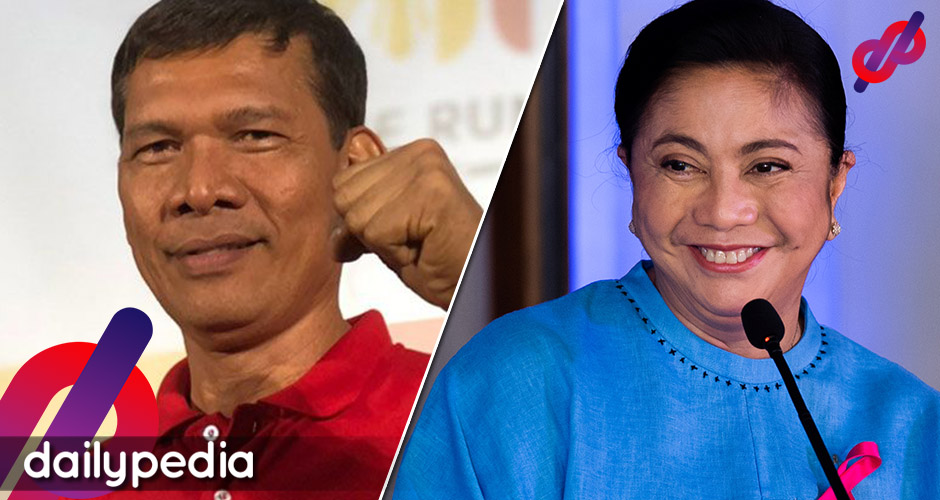 In a tweet, De Guzman, for some reason, used the word "lugaw" to go after her stance on labor contractualization.
Anumang pagkontra sa endo nang hindi ipagbabawal ang third-party work arrangements ay parang lugaw na walang laman. Dahil nariyan pa rin ang problema ng mababang sahod at kawalan ng job security, kahit regular na ang manggagawa sa mga agency at service providers. https://t.co/in7UQC088Z

— Ka Leody de Guzman (@LeodyManggagawa) November 10, 2021
Lugaw is a word used by the opposition to make fun of the vice president.
Last Tuesday, Robredo said she is strongly against "endo," a scheme by employers that end employees' contracts after five months to deny them the opportunity at a regular position.
"Since congresswoman ako naging vocal ako on contractualization, saka strengthening ng security of tenure sa paniniwala na dapat ang manggagawa binibigyan siya ng seguridad na pag nagkaroon siya ng trabaho ay tuloy-tuloy ang trabaho," Robredo explained during a gathering by Metro Stonerich Corporation workers.
"Laganap kasi ang practice na ang employment hanggang 5 months lang, tapos papahingahin sila ng sandali tapos iha-hire na naman at a later time para nalulusutan ang required na pag-regularize… mali ito," she added.
Netizens did not expect De Guzman to use DDS tactics in disagreeing with Robredo.
Binasa ko yung statement ni VP leni, and it doesn't deserve yung "parang lugaw na walang laman" statement. What is wrong with the male presidential candidates na tila ba si VP leni ang kalaban. Akala ko matino ka, it seems to me na may attitude problems din si ka leody. https://t.co/ruUfyrGBQr

— Mark (@cramnot) November 11, 2021
De Guzman has confused many with his tweet, as he previously said he'd back out from the race if Robredo applied his advocacies.
https://twitter.com/KafosoMo/status/1458624288832036864?s=20
His pettiness towards Robredo has been evident recently, and people do not like it.
Ka leody, I would like to respect you and believe your supporters that you dont have time for pettiness. Hard to believe tho when you keep using these metaphors against VP Leni. The words you use matter. https://t.co/8ubT4uq2WX

— nikki (@macronikki) November 11, 2021
Wait. Another female is joining the fray let's see what they do to her. https://t.co/8b6Zq4P3dc

— Raquel Fortun (@Doc4Dead) November 10, 2021
And it seems De Guzman didn't understand what Robredo fully said since she never said she favored third-party arrangements.
Is the VP defending 3rd-party work arrangements?! Article doesn't say so. Cant imagine @lenirobredo disagreeing with any of the points @LeodyManggagawa raises. Weird that he makes it sound like she hasn't been working on addressing precarious employment issues since forever. https://t.co/nY8LeU17Qb

— Daryll Delgado (@daryll_reads) November 10, 2021
He gained no followers by attacking Robredo, and he sure isn't winning the presidency.
siguro alam na ni Ka Leody kung bakit di siya nananalo, wag na ipagtanggol ang context ng lugaw sa statement, if you remove that part, his message will still stand, definitely, sinadya ilagay to shade

K. Magkabayag naman kayo. https://t.co/4cABR9V5pD

— ice pawatt wachirawit // Bad Buddy (@ice_pawatt) November 10, 2021