Labor Secretary Silvestre Bello III has questioned and called for abolishing licensure examinations as students have already gone through so much to graduate.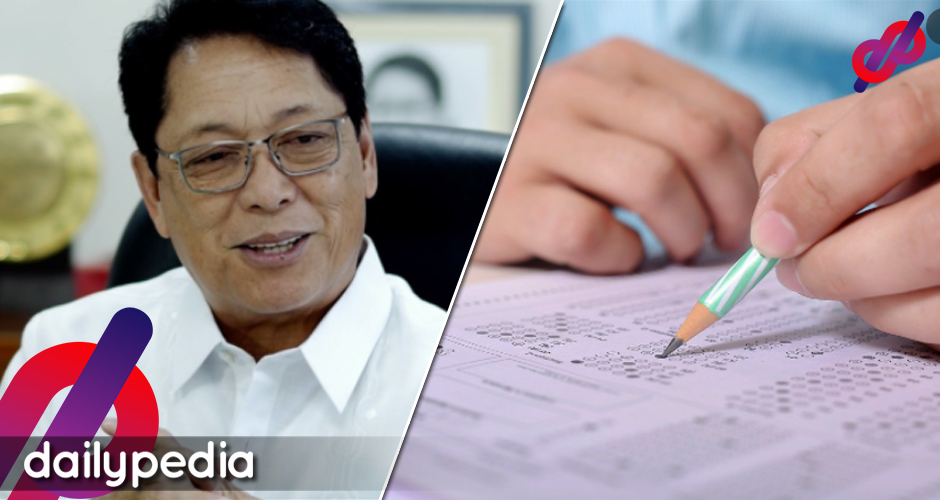 At a media briefing, Bello suggested to the Philippine National Nurses Association and the Board of Nursing officials to think about the need to take examinations after the students get their degrees.
"Bakit pa kailangan ng board exam eh ilang exam ang dinaanan nila sa nursing? Puro na lang exam. Do they not trust these schools where these nurses came from, especially kung 'yung school na pinanggalingan nila ay accredited by CHEd (Commission on Higher Education)?" he said on Wednesday.
He added that he told the officials to study his suggestion and recommend abolishing Congress.
"Gastos sa ating nurses na nakuha na ang pag-aaral na kailangan nila, eh puwede na mag-practice. Pero depende pa rin 'yan, dahil under law ay dadaan dapat."
Bello mentioned the law students and claimed that topping the Bar is not really the best when practicing the profession.
"Some of those who top the Bar weren't necessarily good when practicing law," he added.
"Dapat alisin na 'yung mga board exam sa mga engineer, board exam sa dentistry, bar exam. Eight years ka nang nag-aaral para maging abogado, pumasa ka na sa lahat ng exam, kukuha ka pa ng Bar?"
The labor chef's suggestion fired back as netizens decided to make him a laughing stock for his sentiments.
LOOK: Sec. Bello, natagpuang tanga https://t.co/PhukrZS4t3

— Malacañang Events and Catering Services (@MalacananEvents) July 7, 2021
A columnist gave President Rodrigo Duterte, Chief Presidential Legal Counsel Salvador Panelo, Presidential Spokesperson Harry Roque, and Justice Secretary Vitaliano Aguirre II as examples of board passers which made him sarcastically ask why exams are needed in the first place.
Exhibits A, B, C, D: why indeed? https://t.co/OXyJOvEbJA pic.twitter.com/ZNxABdSx7Z

— Manuel L. Quezon III (@mlq3) July 7, 2021
Another joked and said that he would be much happier if math exams are the ones questioned.
Parang mas matutuwa pa ako kung kinuwestiyon nya pa yung the need for math exams… Char https://t.co/ofMo46tCpd

— ⚖ kaikai kitan ☽ (@_bensilog) July 7, 2021
One netizen explained that removing such exams will lower the quality of professionals in the country.
Removing these types of exams lowers the quality of professionals in the labor force. Pambihira. 🙄😖🥴 https://t.co/xrOmKeK8h8

— hazelmarie 👩🏻‍💻😷 (@hazelmarie) July 7, 2021
Someone pointed out that the passing rate in mentioned exams is used to measure the quality of education.
"No exams = no low passing rates."
Removing these types of exams lowers the quality of professionals in the labor force. Pambihira. 🙄😖🥴 https://t.co/xrOmKeK8h8

— hazelmarie 👩🏻‍💻😷 (@hazelmarie) July 7, 2021
A Twitter user admitted that the abolishment of exams is actually in his favor, but high standards in these professions should be maintained.
https://twitter.com/yellowegregore/status/1412705600111214594
Another mentioned that the Philippines need to be on the same level as other first-world countries to remove the bar and board exams.
https://twitter.com/JohnAlberrrrrrt/status/1412790622281297928
Bello said that if he were to become a part of the government's legislative mill, the proposal would probably be his pet bill.